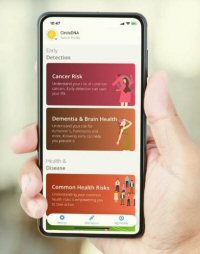 The rapid spread of COVID-19, which has infected more than eight million people across the planet and led to over 400,000 deaths, presents the world with an unprecedented health and economic challenge, especially to the frontline medical professionals risking their lives taking care of COVID-19 patients.Thanks perhaps in part to the experience and knowledge gained from the SARS (Severe Acute Respiratory Syndrome) outbreak in 2003, the containment measures in Hong Kong have so far proved adequate to keep the community spread of COVID-19 under control and protect the public healthcare system from breakdown.
With containment measures about to be eased and society beginning to return to normal, the focus of the fight against COVID-19 is shifting from containment to how people are going to live and work with the virus in the period before mass vaccination can become a reality.One key to reducing the reliance on quarantine, self-isolation and social distancing measures is to speed up the accessibility of reliable COVID-19 tests – just ask Prenetics (also known as CircleDNA). The Hong Kong-based genetic testing and digital health pioneer has mobilised its testing capacity, and the support of other industry leaders to make at-home COVID-19 tests accessible to consumers in Hong Kong and the United Kingdom. The supporting organisations include Prudential Hong Kong, the Tung Wah Group of Hospitals, Xcelom , Mason Supreme Healthcare, hpa SOCIAL, Beyond Ventures and Pickupp. HKTDC Research recently spoke to Danny Yeung, the company's co-founder and Chief Executive Officer, to share his vision on the fight against COVID-19 and beyond.
At-home tests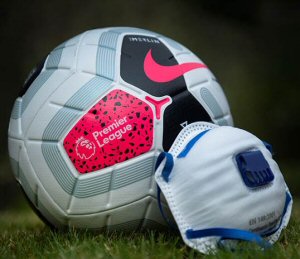 There are two main ways to test for the COVID-19 infection – a Reverse Transcription Polymerase Chain Reaction (RT-PCR) test and an antibody test. The RT-PCR test is now the most widely used method for detecting coronaviruses. It works by analysing a Ribonucleic acid (RNA) sample from the body to determine if the COVID-19 RNA molecule is present. Antibody tests, by way of contrast, identify whether a person has developed the antibodies needed to fight off a particular infection.To avoid false positives and enhance reliability, Prenetics has used the World Health Organization-recommended RT-PCR testing (gold standard) method, with non-invasive, posterior oropharyngeal or deep-throat saliva samples, in its at-home COVID-19 tests. Explaining why his company took this approach, Mr Yeung said: "Our non-profit initiative Project Screen [by Circle] adopts the RT-PCR test, which helps determine whether a test subject is currently carrying the coronavirus by detecting the relevant RNA molecules. The antibody test, on the other hand, determines whether a person was previously infected with COVID-19 by searching for the antibodies developed from a previous attempt by the body to fight off the virus. As we try to reopen our borders and restart our physical connections with the outside world, the availability of RT-PCR test will be crucial."The Project Screen by Circle non-profit initiative allows users to receive and return at-home test kits and be given the results in one business day. Anyone interested in taking the test can order a kit online before 6pm and receive it on their doorstep the next business day. If the test kit is returned before 5pm, the results can be accessed online the following morning.Mr Yeung described how Prenetics was ideally placed to take on this role. "Prenetics has an ISO-15189:2012 accredited laboratory with more than 20 PhD scientists working around the clock to contribute our genetic-testing expertise in the fight against the coronavirus," he said. "As a digital health company, we are one of the few with the perfect blend of technical know-how and operational capacity to enable us to provide rapid assistance."We set up our own negative-pressure room or airborne infection isolation room in our laboratory – a common solution in infection-control efforts. The aim is to protect our entire team, from laboratory technicians to couriers, from infection," said Mr Yeung. "At the same time, we are working closely with our other teams scattered across the world to optimise our workflows, best practices and protocols. In this way, we can pre-empt any possible logistical bottlenecks between our laboratory and customers and enhance our efficiency and service scalability. "Our current COVID-19 testing capacity is 5,580 samples daily which makes it the largest private laboratory in Hong Kong. In light of expected demand, we are ramping up our entire lab operations and supply chain so that we can increase our testing capacity to over 20,000 daily," he advised.In addition to making its initiative accessible and affordable, Project Screen by Circle has also ensured that the testing process is transparent. Samples are collected by trained professionals, same-day sample pick-up and delivery are conducted by courier service Pickupp, and private, secure digital results are sent by email within 24 hours of the sample being received in the laboratory. Positive results are screened a second time for confirmation and patients are offered a phone consultation by an independent healthcare professional.Mr Yeung highlighted the initiative's non-profit credentials. "We are not making any profit from the COVID-19 test but operating it to only cover costs. Individuals can get hold of the cost breakdown easily by visiting the Project Screen website. We believe it is the right thing to do to help the community in such challenging times."Prenetics is extending its helping hand to industry counterparts, by offering its proven know-how and experience to develop and expand similar services in other parts of the world. "We wanted to create a reliable resource to share with anyone in the industry who might find it helpful in the spirit of togetherness," said Mr Yeung.
Transforming health
The unprecedented and overwhelming nature of COVID-19 could well end up becoming a necessary and timely game-changer for the healthcare industry. Prenetics, for one, has been pioneering a fundamental transformation in the way people understand health by changing the focus from illness mitigation to the concept of "health creation".Mr Yeung said his own personal experience of DNA testing was crucial to his understanding of "health creation". "When I was 37, I discovered from my CircleDNA test that I had a higher-than-average risk of developing colorectal cancer. Since then, I have stopped eating red meat as well as undergone colonoscopies at a much earlier age than normal. For me, it is amazing that I can take well-informed action as a preventive measure to ensure I remain in great health."As the key player in the city's health system, Hong Kong's government has been promoting a similar health-creation concept with the establishment of the Primary Healthcare Office (PHO) in March 2019 and a District Health Centre (DHC) in Kwai Tsing District in September 2019. The aim is to facilitate medical-social collaboration and public-private partnerships, and enhance public awareness of disease prevention and self-health management.Meanwhile, Prenetics is working closely with private clinics to develop tailor-made solutions to meet their needs. Describing the private sector as the ideal launch market to push genetic testing into the health system, Yeung said: "As well as providing routine health check-ups and treating common diseases, private clinics also provide basic and follow-up treatment for chronic diseases such as diabetes, high blood pressure and high cholesterol, so it is not difficult to see how genetic testing support will become increasingly sought after post-COVID-19."Take a cholesterol test or a lipid panel for example. Raised cholesterol levels are associated with an increased risk of developing cardiovascular disease but they are only one of many risk factors. Without undergoing further genetic tests to rule out diagnosis of familial hypercholesterolemia (FH) – an inherited condition that causes very high blood levels of low-density lipoprotein (LDL) cholesterol from birth - no medical specialist can say for sure how one can bring it under control, except through trial and error."Genetic or DNA testing remains a novelty in Asia. It is estimated that about 10% of the United States population have taken a DNA test, while penetration in Mainland China is not much higher than 1%. But with greater awareness and availability of DNA testing in tandem with the COVID-19 crisis, Mr Yeung expects many more people in Hong Kong and in Asia to get their first DNA tests in the next couple of years.The company is however looking at wider horizons. "Hong Kong currently accounts for some 30% of our global turnover. But our solid infrastructure, including our internationally accredited laboratories and established logistic workflows and systems, has empowered us to think big to serve not only the Hong Kong market, but any market which can be connected with any of our global presence."Prenetics, which has former Manchester United and England football captain Rio Ferdinand among its shareholders, has signed a HK$40 million deal with the English Premier League to test players for COVID-19, and is in talks with other sports associations to help restart live fixtures. "In the United Kingdom, we are testing Premier League footballers twice a week. As of 5 June 2020, we had found 13 players and staff positive for COVID-19 after performing 6,274 tests at the league's 20 football clubs," said Mr Yeung.
Accessible to all
Mr Yeung believes that the one silver lining that may emerge from the current crisis affecting the healthcare industry may be that it will act as a wake‑up call for individuals to proactively manage their health as a form of prevention.He noted the extent to which his company had sunk money into bringing down the cost of testing. "At Prenetics, we have raised more than HK$400 million in funding and have invested heavily on R&D and laboratory optimisation. This has, in turn, enabled us to perform whole exome sequencing as our technology for our CircleDNA test which provides up to 514 reports covering cancers, diseases, drug responses, family planning, optimal diets, sports profiles and much more. With just a single saliva sample, we have made it easy for anyone to understand their genetic blueprint while providing solid action items so individuals can take charge of their own health. Just five years ago, exome sequencing could easily cost upwards of HK$50,000 [US$6,450] for an individual. Today, we have managed to reduce this to under HK$5,000, which makes it accessible to everyone. Prevention, not treatment, is the future of healthcare."
Related links
Circle DNA
Hong Kong Forum
HKTDC Research