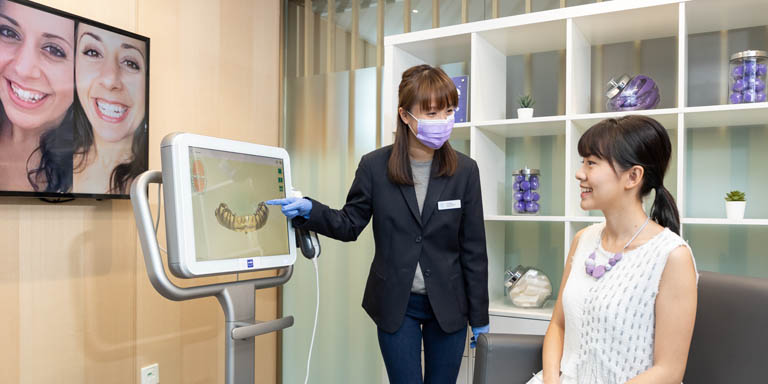 https://hkmb.hktdc.com/en/1X0AKGH7
Digital smiles enter Asia through Hong Kong
A United States-based medical technology firm picks the city as the site for its first foray into the continent.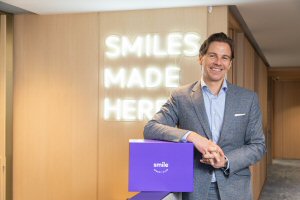 Many Hongkongers forgo achieving a straight smile through traditional metal orthodontic braces, finding the treatment expensive and time-consuming.

Spotting a gap in the market, United States dental company SmileDirectClub began opening outlets in Hong Kong in December 2019 – its first presence in Asia.

The firm specialises in teledentistry, or the remote provision of dental care, with a focus on teeth-straightening using "clear aligners", a kind of transparent braces. Dispensing with frequent in-person consultations means savings in time and costs for both the firm and its clients.

Kay Oswald, President of International at SmileDirectClub said the company sees great potential in Hong Kong's dental and orthodontic care market, and believes local consumers will embrace innovative and affordable offerings.
Tooth alignment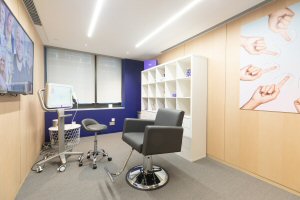 Founded in 2014, the Nashville, Tennessee-headquartered company has developed a doctor-directed, clear-aligner therapy using a teledentistry platform.

The company said its medical technology (medtech) platform, supported by physical outlets called "SmileShops", provided direct-to-consumer teeth straightening.

"Since launching in the US, we have become one of the fastest-growing health technology companies, helping over 750,000 customers around the world get a smile they love," Mr Oswald said.

"The opening of two SmileShops in Hong Kong marks the company's expansion into Asia, building on its network of more than 250 affiliated dentists and orthodontists already serving customers in Canada, Australia, New Zealand, Ireland, the United Kingdom and Germany."

The two Hong Kong stores were opened in December 2019 in Sheung Wan, just outside the core central business district on Hong Kong Island, and Tsim Sha Tsui, the leading tourism and commercial district on the Kowloon side of Victoria Harbour. "Early bookings are proof that SmileDirectClub is helping to fulfil that need in Hong Kong," said Mr Oswald.

"Both of our SmileShops are performing well, which are early signs that customers are receptive to our business model and innovation. As a result, additional SmileShops are planned for 2020." [Mr Oswald said traditional orthodontics can be costly and inconvenient, especially for the busy lifestyle of Hong Kong people.

"Our market research also shows that 70% of people in Hong Kong would feel more confident if they had a straighter smile, but the leading barrier preventing them from straightening their teeth is cost," he said. "With this data, we know for a fact that there is a demand for more affordable and convenient alternatives to traditional braces in Hong Kong."
Discount treatment
Priced at HK$14,500 - as much as 60% less than traditional braces – and with an average treatment length of only six months, SmileDirectClub's direct-to-consumer clear aligner therapy helps to bridge that gap, he added.

The therapy is designed for minor to moderate teeth correction, including space between teeth, crowding, rotations, and some bite correction. The minimum age requirement for clients is 12.

Every customer begins by completing an online assessment to determine if they are a candidate for treatment. If the result is in the affirmative, they can use an at-home kit to create impressions of their teeth and send them back to the company, or visit a SmileShop for an in-person scan.

A registered dentist or orthodontist then designs a transformation plan. A preview of the transformation is shared with the client before a custom-prescribed clear aligner is created and delivered directly to the customer's door. The assigned dentist or orthodontist will manage the client's care online all the way through to the conclusion of treatment. Progress is monitored via regular remote check-ins, without requiring frequent in-person visits.

Mr Oswald said all aligners provided by the company are made in Food and Drug Administration-registered and certified facilities in the US, using BPA-free plastic thermoformed onto personalised 3D-printed mouth moulds.

"As the global pioneer of doctor-directed, clear-aligner therapy using a teledentistry platform, we believe everyone should experience the confidence that comes from having a smile they love," he added.
Related link
SmileDirectClub