As of 1 July this year, all digital devices offered for sale in Russia – including smartphones, tablets, personal computers (PCs), laptops and smart TVs – will have to come with various items of designated domestic software pre-installed. The measure, previously rumoured but only recently confirmed by the country's Federal Antimonopoly Service, has already provoked considerable concern among consumers and manufacturers.Indeed, as the move was originally said to be restricted solely to smartphones, the news of its far broader remit has only acted to provoke further fears. Inevitably, most of these concerns have focused on possible breaches of data security and potential surveillance misuse.
Universal access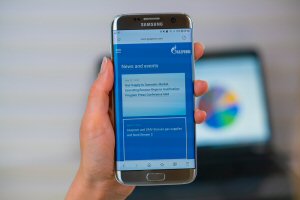 Ostensibly at least, the measures are said to be the result of intense lobbying on the part of Gazprom-Media, Russia's largest media holdings company, and several federal mobile telecommunication service providers. The stated intent is to ensure that every Russian citizen is guaranteed access to national TV channels and news portals.While, at present, it is possible that the deadline for certain categories of devices may be extended, it appears all but certain that smartphone manufacturers will be obliged to comply with the existing schedule. Should a delay be negotiated in the case of tablets, smart TVs and other relevant devices, it is thought that any such moratorium will be no longer than six to eight months.While, discreetly, many Russian electronics retailers and wholesalers are already gearing up to ensure compliance with the decree, the edict has yet to be wholly finalised. The Antimonopoly Service is said to be discussing its finer points with the Russian Ministry of Justice and the Ministry of Economy.In due course, the amended legislation will be presented to the Russian Cabinet of Ministers for approval. While it is also anticipated that the Ministry of Communications and the Russian Consumer Rights Supervisory Authority will have some input into the final form of the enabling bill, this is not expected to be significant.
Deadline approaches
In terms of what exactly is to be pre-installed, while a finalised list has yet to be made public, among the expected software are various state news and information apps, as well as several linked to designated entertainment channels and portals. Ultimately, this will be extended to include antivirus software and apps geared to several state-provided services (including income tax returns, healthcare and vehicle registration / inspection). This second tranche is also expected to include a messenger service, access to nominated social media platforms and banking / transaction services. Currently, installation of the whole suite of prescribed applications is not due to become mandatory until 1 July 2021, though it is thought that this latest announcement could accelerate the process by as much as 12 months.Given the imminent nature of the deadline, many within the industry have warned that the current strictures occasioned by the spread ofCOVID-19 – particularly within Mainland China – may make compliance difficult to guarantee. With many of Russia's most popular devices manufactured in mainland production facilities, the prolonged post-Spring Festival shutdown has already resulted in preparation for the 1 July implementation date being delayed. As well as manufacturing disruptions, the measures taken to counter the virus have also seen much of the compatibility testing – which ensures the various apps can interact without causing system failures – put on hold. As such tests take a minimum of three months to complete, there is little optimism that the schedule, as envisaged, can actually be met.
Nevertheless, the new legislation clearly provides an opportunity for any Hong Kong-based manufacturer / distributor with the capacity to deliver popular digital devices that comply with the new requirements. In effect, it offers an effective route into the Russian market and one that will require little additional spending in terms of promotion or initial research and development. In particular, it is thought that ready customers will be found among Russia's larger public service bodies, including the Post of Russia, the National Pension Fund and the Ministry of Education.
Related link
HKTDC Research