Keeping Hong Kong businesses afloat during the COVID-19 outbreak is at the top of many to-do lists at the moment but looking to the post-outbreak world, and making sure companies can thrive in that new environment, is also receiving attention.Specifics are hard to pin down but general trends in the new, post-COVID business environment are clear. Remote work and study are likely to become mainstream realities for students and staff, either occasionally or permanently. The global web of supply chains will be drastically re-ordered and the migration of a whole host of businesses – from financial services to food distribution – to digital platforms will accelerate further.
Support for innovators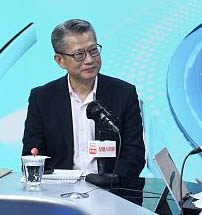 To help businesses prepare for this new world, Hong Kong's Innovation and Technology Commission has enhanced its Technology Voucher Programme (TVP) which aims to boost small and medium-sized enterprises (SMEs) that use technological services and solutions to improve productivity, or upgrade or transform their business processes.The expansion was one of the support measures announced by Hong Kong Special Administrative Region Financial Secretary Paul Chan in his makeover budget for 2020-21.Since the beginning of April, the government has boosted the funding ratio for each approved project from two-thirds to three-quarters, increased the funding ceiling per applicant from HK$400,000 (US$51,600) to HK$600,000 and raised the maximum number of approved projects from four to six.
To qualify for the TVP, businesses must be registered in Hong Kong, or be statutory bodies established in Hong Kong. Applicants should not be listed firms or subsidiaries of these firms, or government-subvented organisations.Applicants need to obtain quotes from technology service providers. The TVP Committee vets applications based on the relevance to the applicant's business, reasonableness of the budget and implementation, and service provider's track record. The project must be completed within 12 months, and funding will be issued following submission of a report, as laid out in the TVP guidelines.Recently approved projects range from an enterprise resource planning system for a food processing firm controlling client membership, orders and logistics to children's story-telling app Spud the Bear's website revamp, e-commerce development and search-engine optimisation.The TVP guidelines state that funding covers technology consultancy, customised hardware, software and IT services and solutions, off-the-shelf software, hardware and solutions as well as an auditing fee for projects above HK$50,000. Examples of typical projects include appointment scheduling and queue management, big data and cloud-based analytics, document management, augmented reality and building information modelling. In line with the government's green focus, projects could also include energy management systems and waste management systems.
Webinar on funding support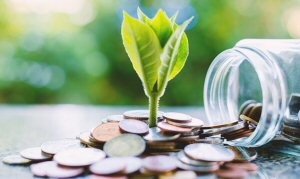 The Hong Kong Trade Development Council will hold a live webinar (in Cantonese), addressed by Colin Lee - the Senior Manager (Innovation and Technology Fund), Innovation and Technology Commission – giving details of the funding support and application procedures.The TVP is a component of the Innovation and Technology Fund (ITF). Administered by the Innovation and Technology Commission, the fund aims to increase the added value, productivity and competitiveness of Hong Kong's economic activities. The ITF said the government hopes Hong Kong companies could be encouraged and assisted to upgrade their technological level and introduce innovative ideas to their businesses.Other initiatives from the fund include the Innovation and Technology Support Programme, the Technology Talent Scheme - Reindustrialisation and Technology Training Programme and Technology Start-up Support Scheme for Universities. The Innovation and Technology Commission was established to spearhead Hong Kong's drive to become a world-class, knowledge-based economy.In addition to providing funds, the commission promotes and supports applied research and development, fosters an innovation and technology culture in the community and promotes technological entrepreneurship.The commission also formulates, develops and implements the government's policies, programmes and measures to promote innovation and technology.
Related link
ITF