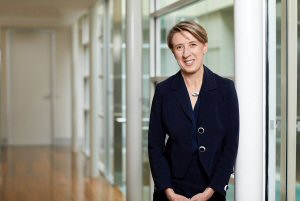 The COVID-19 outbreak is impacting many sectors across the world, not least education. Travel restrictions mean many students cannot attend overseas universities at present. A case in point is Australia. Education is Australia's third-largest export category, valued at A$32.3 billion (US$20 billion) in 2017, and heavily dependent on students originating from China. Australian universities have enrolled about 1.7 million Chinese students – many of whom are now unable to attend – Catriona Jackson, CEO of Universities Australia, the umbrella body for the sector, said it was "in everyone's interests that both Australian and international students can complete their studies as we face the challenge of COVID-19 together".Australia's 39 universities were "working tirelessly" to provide maximum flexibility so the students could continue their studies where possible, including online learning options, she said.
Multiple approaches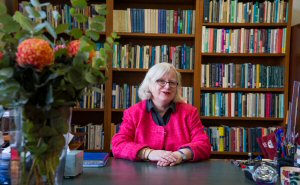 "Each university – and indeed, each course – will be different," Ms Jackson explained. "For some courses it will be much harder – especially those with significant practical or technical requirements."However, in moving course content online, universities are committed to providing an experience that continues to meet student learning outcomes."In the case of practical-based learning, where online may not be possible, she added, universities are offering maximum flexibility, including delaying or deferring those components.The range of measures implemented to assist those students unable to return to Australia include removing fees for those wishing to defer their studies to Semester 2 (the Australian academic year begins in February, in line with the southern seasons); enabling late enrolments; offering intensive courses for students when they arrive later in the year, and-or offering subjects through the semester break. Exam timetables are being rescheduled to accommodate students affected by the travel ban, while some provide counselling services and information hotlines for foreign students.Universities also recognise the particular challenges faced by international students currently in Australia, and are sensitive to their needs, Ms Jackson said. "For example, international students, like Australian students, have lost part-time work through no fault of their own. We welcomed the decision to include Australian students in increased welfare payments, and will seek the government's assistance in ensuring that our current international student cohort is given the support it requires."Professor Philippa Pattison, Deputy Vice-Chancellor (Education) at the University of Sydney, said her university had moved quickly to offer its entire suite of educational programmes online, and had committed to enabling completion of those components that cannot be offered online – such as placements and laboratory classes – as soon as practicable.Students are also being supported on a case-by-case basis, she said. "We continue to consider a range of options to plan for different scenarios and act to mitigate risks."
Remote discount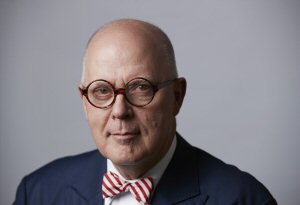 For international students who were unable to travel to Australia by 30 March, University of Sydney offered a fee rebate for units taken online, recognising that these students will need to undertake an additional semester to complete their programme. A University of Melbourne representative said the university "has transitioned to a virtual campus", part of a range of initiatives implemented "to enable us to continue to deliver a high-quality university education for our students and undertake critical research activities".At Sydney's Macquarie University (main picture), 1,871 students – about half the mainland and Hong Kong students enrolled – were impacted by the travel restrictions. Professor S Bruce Dowton, Macquarie University Vice-Chancellor, said: "We understand that the current climate is very challenging for all of our students, domestic and international. Our students' safety and wellbeing are the top priority at Macquarie University, and we have taken measures to enable students to continue their studies through online or modified course delivery. "We are paying particular attention to making sure that our international students stay connected with their friends and the university and its support services through this challenging time."

Since Macquarie University had substantially moved to an online learning environment, students could check how their units will be delivered, and access various support services available online and via phone.Ms Jackson is confident that, once the crisis passes, Chinese students will be back.

Students can find out all about learning options – remote and otherwise – at the HKTDC Education & Careers Expo, organised by the Hong Kong Trade and Development Council (HKTDC). The HKTDC Hong Kong Book Fair, the HKTDC Sports and Leisure Expo and the HKTDC Entrepreneur Day run concurrently.
Related links
Macquarie University
The University of Melbourne
The University of Sydney
Universities Australia