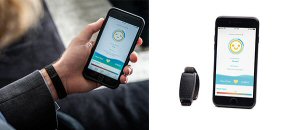 Managing intellectual property (IP) is an important facet of start-up development. Mood Aware Environment (MAE) and Upmood co-founder Charles Lo took part in IPHatch Hong Kong 2019, the first edition of the premier IP entrepreneurship competition organised by the Hong Kong Trade Development Council (HKTDC) and Piece Future. Mr Lo won the right to use one of Nokia's patented technologies. His start-up firm originally targeted small companies that want to improve their services. MAE is now using links with large firms to greatly expand its original businesses.
Toy industry joins IT revolution
Mr Lo started his career as a third-generation member of a family-owned toymaker. Having seen his grandfather's time as a Hong Kong-based manufacturer, followed by his father's move into the toy marketing trade, Mr Lo was determined to bring in technological and creative elements to transform the trade. "I studied industrial design and new-media design myself, and have a deep understanding of traditional industries, so that I know how to practice product ideas while innovating," he said.MAE's product, the Upmood emotion detection wristband, was launched early in 2019. It comprises technology from the family's factory and integrates complex components such as optical sensors, which can monitor the wearer's pulse and analyse emotions by interacting with a phone app. "Before participating in the competition and obtaining the patented technology, my start-up was targeting individual users and personal networks, helping individuals and friends understand their emotional situation. It also could help small businesses such as yoga classes add value to B2B services," said Mr Lo.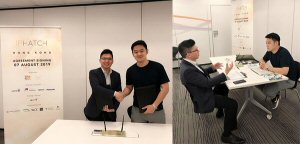 In IPHatch Hong Kong 2019, Mr Lo won the right to use tracking technology from Nokia. The Upmood technology can collect a large amount of emotional data, extending the scope of the products' emotional detection capabilities to cover such areas as public safety. Mr Lo added that participating in IPHatch brought him a lot of useful advice on the direction and nature of the business.
"Bell Labs, the industrial and scientific research institute of Nokia, which I work with, has many research achievements that have been awarded Nobel Prizes in recent years. It is focusing on the areas of public health and livelihood research these few years." Mr Lo said. "The judging panel during the competition reminded me to think about how we can achieve our future development and achieve a win-win situation."
The entrepreneur co-founded MAE with Piece Future and Nokia, focusing research and development (R&D) on public health. Giving an example of a corporate application of the technology, Mr Lo said: "Through data collected by the wrist strap, management of large theme parks can understand visitors' emotions and improve their service accordingly, such as by shortening queuing times and supplying timely entertainment."
MAE is also working on a cooperation with Universal Records to develop music-therapy song lists. "We use the database of more than 600,000 songs from Universal Records," Mr Lo explained. "And in cooperation with Hong Kong music therapists and universities, we can select and play the appropriate music according to the mood of the user, so as to help them relax and improve work efficiency."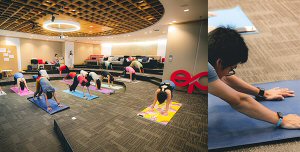 Mr Lo noted that while small companies often lack resources for large-scale R&D and seldom consider targeting mass markets, large corporations have resources for R&D and developing patented applications but the technology may not be usable on the market.
"Cooperation with large entities such as Panasonic, Nokia, the Hong Kong Applied Science and Technology Research Institute (ASTRI) and the City University of Hong Kong gives Hong Kong small and medium-sized enterprises (SMEs) the opportunity to use their technology to add value to their business. This is the biggest benefit of the IPHatch competition."
Shortcut to a win

Mr Lo added that winning the competition immediately gives firms a chance to enhance their business and creates a shortcut to career development.It was no accident that Mr Lo stood out in the competition. Before entering he did his homework, learning which IP features to highlight and joining the competition briefing session. He raised questions during the competition briefing and exchanged thoughts with other candidates."During the competition, the judges provided clear explanations. After you win the competition, they will continue to provide professional opinions and suggestions to develop your ideas," he said. "It is a bit like a mentorship, so in my opinion you can benefit a lot, even if you fail to win. Hong Kong has many examples of traditional industries adopting new technologies to move into the next generation – a background similar to mine. As long as we maintain open minds and grasp the opportunities around us, we may be able to open up another path for Hong Kong companies to innovate."Jason Loh, Founder and CEO of Piece Future, said rich experience in the SME world was one of Charles Lo's greatest strengths. He also noted that after his IPHatch participation, Mr Lo had a more mature entrepreneurial mindset.The second IPHatch Hong Kong winner was unveiled on 5 December 2019 at the Business of IP Asia Forum. Jason Loh pointed out that this year's competition will bring more multinational companies' patents to Hong Kong start-ups, provide multiple corporate IP portfolio options and introduce a fresh competition form, seeking to give Hong Kong start-up entrepreneurs an even bigger boost.
Related link
IPHatchDay
<<<PLEASE HIGHLIGHT & INSERT CONTENT HERE>>>