https://hkmb.hktdc.com/en/1X0AJPGH
Hong Kong Companies in the GBA (14): Going Global Through Enhancing Professional Qualifications
Interview with Chan Chi-man, Engineer and Executive Director, Deming ProDevelop Consultant Agency (China) Limited
Deming ProDevelop Consultant Agency (China) Limited, the sister company of LONG Engineering Ltd on the mainland, provides one-stop services ranging from professional qualification accreditation to skills enhancement for professional engineers, engineering college students and people with professional skills. As well as its bases in Hong Kong and Macao, Deming ProDevelop has mainland offices in Shenzhen, Guangzhou, Maoming and Zhuhai. The company also plans to open a new branch in Huizhou this year. Chan Chi-man, engineer and executive director with Deming ProDevelop, told HKTDC Research about his experience of setting up and operating businesses in the Greater Bay Area (GBA), providing valuable information for industry players looking to access the GBA market.
Identifying Opportunities
Chan Chi-man has long been keen to identify opportunities for doing business in the mainland market. In 2010, Shenzhen Qianhai was designated a key development planning zone, which was to be part of the Shenzhen-Hong Kong Modern Service Industry Co-operation Zone and would draw on Hong Kong's experience and international connections. At the time, Chan originally hoped that, with his experience in undertaking engineering projects in Hong Kong, he could participate in the initial project planning for Qianhai. However, most of the civil engineering plans involved massive infrastructure projects, and Chan decided that Hong Kong companies' advantages in engineering and project management services would not be sufficient for them to compete with their mainland counterparts which had greater experience of handling large-scale projects.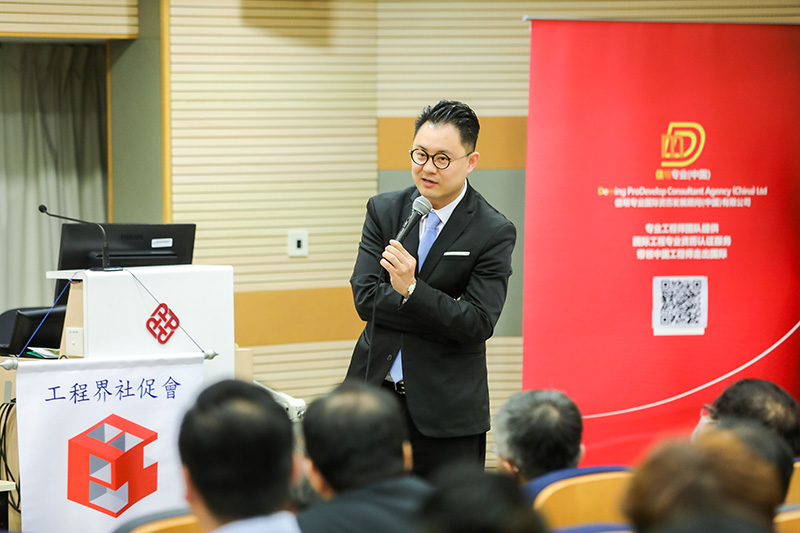 Despite that setback, Chan remained optimistic about the possibilities of accessing mainland markets and continued to draw up strategies of how to do so. Explaining what he believes is required for such a move, Chan said: "As the economy has expanded, the mainland market has developed its own unique culture and demands. Hong Kong companies wanting to tap the mainland market have to know what they are good at, and understand what the market needs, before they can identify business opportunities. Developing the mainland market is no longer a process of simply replicating the success stories of the older generation. Now it is a process that requires fresh learning and understanding.
"The mainland market is also unique in that the planning for each and every region is different. Take industrial parks for example. Normally each park has its own requirements for industry players looking to establish a presence there. An IT industry park, for instance, usually only accommodates companies in the IT sector and related industries. So when a company is looking to select a location to base itself, it must first know whether the planning strategies of the various cities and regions it is looking at are compatible with the company's development."
International Qualifications
In recent years, the mainland has staged a large number of innovation and entrepreneurship competitions for young people. The aim is to get young people to participate, enhance the reputation of their companies and increase their exposure to potential clients. The presence of venture capital companies at these competitions can also help participants expand their interpersonal networks in the GBA and lay a foundation for developing their business. In the course of his exchanges with mainland enterprises and government departments, Chan came to understand the kinds of challenges faced by mainland engineering teams and engineers when they try to gain access to the international market.
Chan came to realise that one of the thorniest of these challenges is the accreditation of professional qualifications. Explaining the problem, Chan said: "On the mainland, the Human Resources and Social Security Bureau is responsible for the accreditation of engineers. As the qualification accreditation mechanism on the mainland is different from that in the international market, the accreditation of mainland engineers is often not recognised internationally.
"Following the implementation of the Belt and Road initiative in recent years, an increasing number of mainland enterprises and engineers are participating in international projects. To undertake projects in Belt and Road countries, one must observe international engineering codes and standards. Although mainland companies have a large pool of engineering personnel, the absence of internationally recognised qualification accreditation has made it necessary for them to employ a great number of foreign qualified engineers in order to meet international standards."
Most mainland engineering enterprises are not familiar with international accreditation. This is an area which Chan excels in, and once he had identified this market demand, Chan focused his mainland business development on qualification accreditation. He helps mainland engineers obtain their international qualification accreditation and thus makes it easier for them to enter the international market.
Business Model
After setting his business development goal, Chan mapped out a new vision for his company, which was to take outstanding mainland engineers to the international arena and help them upgrade their professional skills by offering various kinds of training courses. He explained that the philosophy and mission of the company - helping clients obtain international professional qualifications and capture better career development opportunities - are very important, saying: "Engineers with international qualifications will have a broader scope for career development, and their income will rise significantly. For instance, the annual salary of a supervisory engineer on the mainland ranges between RMB200,000 and RMB300,000. But if he or she has international accreditation which qualifies them to take part in international infrastructure projects, their salary for three months could easily match the annual salary of a supervisory engineer on the mainland."
Chan admits that other companies would find it difficult to copy Deming ProDevelop's business model, saying: "I have accumulated years of engineering management experience in Hong Kong and have established good interpersonal networks with the majority of international engineering societies and associations which have set up branches and organisations in Hong Kong. At the same time, I have also spent many years in the mainland market, building up my interpersonal networks and laying down a solid foundation for co-operation with governments and enterprises in areas related to engineering. All this would be difficult for others to replicate within a short time."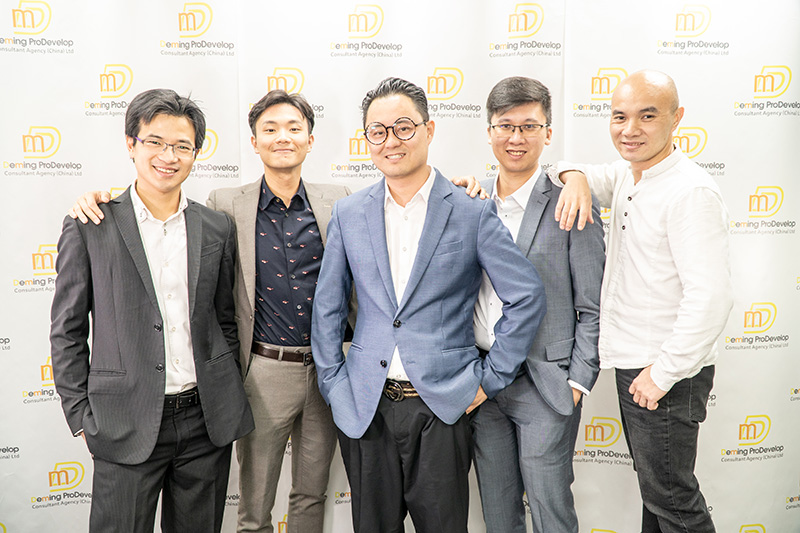 Professional Training
The training programmes offered by Deming ProDevelop on the mainland primarily target three types of clients:
1. Enterprise-led engineers: Businesses select engineers at middle level and above and ask Deming ProDevelop to act as their personal consultant. The engineers sign a contract with Deming ProDevelop and decide for themselves whether or not to join the training programmes.
2. Enterprise-chosen engineers: Businesses handpick engineers wanting to receive training and directly sign a contract with Deming ProDevelop to provide targeted training for these staff.
3. Individual engineers: Engineers sign a contract with Deming ProDevelop on a personal basis to receive international qualification training.
When Deming ProDevelop first started this business, its clients were mostly enterprise-led engineers who were just looking to obtain qualification licences. However, with increasing numbers of engineers wanting to develop enhanced professional skills, Deming ProDevelop has transformed into a business that now provides diverse vocational planning. Noting that this does not come cheap, Chan remarked: "Our fees are by no means low, that's why we don't simply help our clients apply for a licence, we help them obtain international professional accreditation, and pave the way for them to enter the international market. I believe that in the near future, the GBA's demand for professionals with international qualifications will become even stronger."
Deming ProDevelop serves government agencies, state-owned enterprises and large companies. The company co-operates, for example, with Guangdong Association for Science and Technology in promoting the mutual recognition of international qualifications for engineers. It also provides professional services for the international accreditation of engineers for China Railway First Group, CLP Group and China Merchants Group.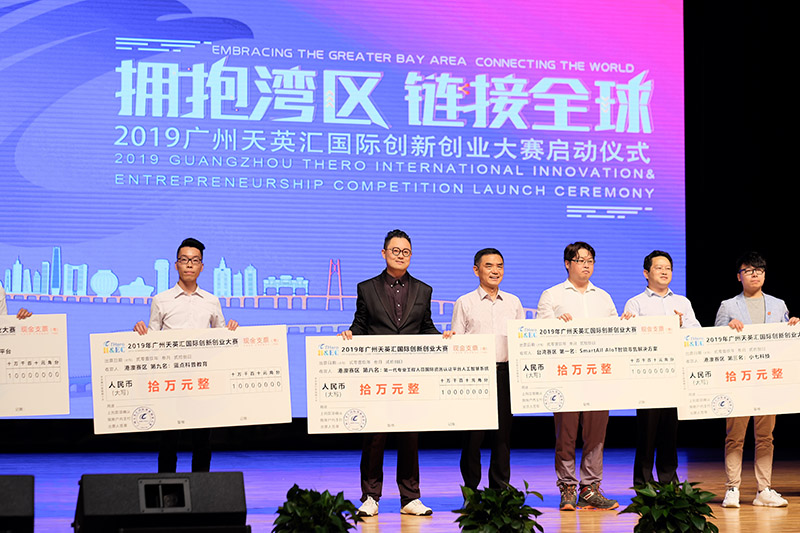 Differing Demands for Accreditation
Although there are excellent transport connections between Hong Kong and most of the cities in the GBA, Deming ProDevelop has opened branch offices in Guangzhou, Shenzhen, Maoming and Zhuhai. The company also plans to open a new branch office in Huizhou in 2019.
Explaining the need for this by pointing to the differences between the various parts of the GBA, Chan said: "Each city in the GBA has its own unique city planning. The positioning of different cities determines the focus of our local business. Shenzhen and Guangzhou, as first-tier cities in the GBA, are places where engineering enterprises cluster and there are also more businesses and engineers there willing to pay for international training and accreditation. That is why we chose these two cities as our first stop.
"Because of the opportunities for co-operation in Maoming, Huizhou and Zhuhai, our business has also expanded to these cities. Other GBA cities such as Dongguan mainly place their emphasis on light industries and high-tech manufacturing, so their demand for engineering qualification accreditation is lower. Unless actual projects and co-operation opportunities arise there, we are unlikely to enter these cities."
Chan added that the development of the GBA brings about new opportunities. At present, Deming ProDevelop's mainland branches are mainly responsible for client recruitment, promotion, hosting talks and strengthening co-operation with different enterprises and organisations. The Hong Kong company, meanwhile, is primarily in charge of logistic support, including accreditation of academic and professional qualifications, engineering report and consultancy services, and making arrangements for clients to take exams and providing examination venues. Since most engineering societies are based in Hong Kong, written exams and interviews are held in Hong Kong.
Hong Kong as an Investment Platform
Chan pointed out many of the advantages of being in Hong Kong while looking to access the mainland market. These include its sound, mature financial system and a legal system aligned with the rest of the world. The availability of free capital flow in Hong Kong means that international corporations can move their capital to Hong Kong before investing it in the GBA and mainland China. Likewise, mainland enterprises can invest and expand overseas through Hong Kong. For instance, as Belt and Road projects continue to roll out, more and more mainland enterprises have come to Hong Kong to set up companies and invest in foreign countries through Hong Kong. Moreover, Hong Kong has a good business environment in which the processes of setting up companies, recruiting talents and handling tax matters are clear and simple, and a large pool of companies offering support services is also available. Because of these factors, many foreign and mainland businesses choose to establish a foothold in Hong Kong.
Business Management & Consultancy
Hong Kong
Hong Kong
Mainland China