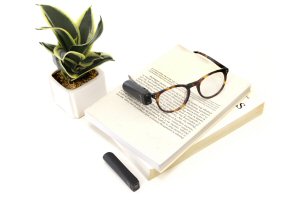 Blind or partially sighted people live in a world where such day-to-day tasks as reading text, recognising the faces of family and friends or picking out items on supermarket shelves can prove impossible.But a tiny 22-gram camera that clips on to spectacles can do all these things, driven by artificial intelligence (AI) technology. The OrCam MyEye 2 device, from start-up nation Israel, lights up blind people's world by telling them what they are looking at.The device recently launched in Hong Kong as part of the firm's push into Asia.
Audio vision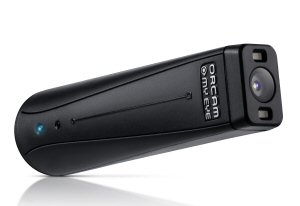 Liron Rosenbaum, Asia Director of Business Development at OrCam Technologies, said: "OrCam MyEye 2 communicates vital visual information by audio, using highly advanced machine learning and computer vision."Initially the OrCam simply read out any text that wearers were looking at. The latest version, OrCam MyEye 2, can also recognise faces so the wearer knows which family member or friend is approaching them. The device can also read barcodes and identify packaging, letting the wearer browse supermarket shelves unassisted. Independent living for blind and partially sighted people is one of OrCam's goals.
Watch OrCam at work
OrCam Technologies was jointly founded by Israeli innovators Amnon Shashua and Ziv Aviram, who also co-founded Mobileye (now an Intel company), the collision avoidance system leader and autonomous driving innovator. Mr Rosenbaum said: "While OrCam was certainly inspired by Mobileye's breakthrough use of artificial vision, OrCam independently developed AI-driven algorithms and a device specifically for blind and visually people."As with any AI application, the more it is used, the better OrCam becomes."Initially, the original OrCam MyEye 2 machine-learning algorithms were 'trained' to enable it to perform text reading, facial recognition and other AI capabilities," Mr Rosenbam said. "These were then tested on a regular basis by OrCam's quality assurance department in a wide variety of uses and environments. The feedback is subsequently sent to R&D (research and development) to make improvements and adjustments. Furthermore, some OrCam 'power users' authorise recording of their daily use of the device. This data is then analysed by R&D to enhance accuracy and performance."
Opportunities in Asia
"OrCam has placed the Asian markets and Mainland China in particular as the target for the company's growth for the coming years," Mr Rosenbaum said. "As such, OrCam has established a local entity in Shanghai through which we employ a local team that is managing the company's activities in the country. "In addition to Mainland China, OrCam is in the progress of registering a company in Japan where we already have a local team. These actions are part of the company's expansion plan to Asia, and in order to position ourselves as a significant global company with outreach and presence in all continents." He said the company's R&D takes place entirely in-house in Israel – in a department comprising 200 software and hardware engineers, algorithm developers and testers – but some of the components of the devices are manufactured in East Asian countries, and mainly in the mainland.
Entrepreneurial hub
Many commentators in Hong Kong are urging the city to encourage entrepreneurship and become a start-up hub, since innovative people, organisations and companies tend to cluster. The more there are, the more appear.Mr Rosenberg confirms that this is very much true for both OrCam and Israel."Start-ups in Israel benefit from the positive hype that exists around the Israeli start-up nation and OrCam is no stranger to that. Moreover, many Israeli start-ups are focusing on technologies that aim to improve the lives of people or solve societal issues, so being part of this ecosystem allows companies of all sizes to benefit from the mission and success of each other," he said. "OrCam's advantage is that we come with a strong background from the success of Mobileye, which also puts a credibility mark on our technology and products."The optical world will focus on Hong Kong in November when the Hong Kong Trade Development Council hosts the HKTDC Hong Kong International Optical Fair. A plethora of electronic devices will be on display at the HKTDC Hong Kong Electronics Fair (Spring Edition) and concurrent HKTDC International ICT Expo in April.
Related link
OrCam