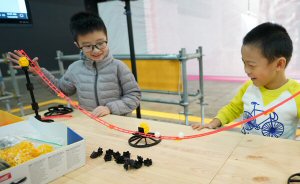 Designers around the world have started to rethink urban landscapes, incorporating digital solutions into everything from domestic appliances to city-wide infrastructure.Organised by the Hong Kong Trade Development Council (HKTDC), the third edition of DesignInspire ran under the theme "Co-create Sustainable Cities", aiming to promote the sustainable development of the urban and commercial environment, and pay heed to the importance of preserving aspects of traditional culture. Staged at the Hong Kong Convention and Exhibition Centre (HKCEC), DesignInspire showcased outstanding designs and novel ideas and presented the creativity of Hong Kong.The three-day event brings together the latest designs and innovations from Hong Kong, Mainland China, Italy, Japan, Taiwan, Poland and the United Kingdom, including the 2.4-metre-tall Titan the Robot (main picture). This Transformer-like creation – a highlight exhibit from the UK – was made using advanced robotics technology and artificial intelligence, with its agility enabled by state-of-the-art joints and mechanisms. Titan the Robot walked around the event space and spoke to visitors.The "Urbanovation 2019" pavilion at DesignInspire highlighted how innovation and technology merge with design and art to shape sustainable commercial development and an improved urban life. Innovative ideas and products were introduced under three themes – "Business Solution", "STEAM Education" and "Smart Living". The design projects of 131 designers and 12 local institutions will be displayed in the pavilion, along with the "RetroInnovations" project which saw 26 young local design talents created a series of contemporary installations, paying tribute to the city's cultural traditions by reinterpreting them.A series of InnoTalks discussed the latest global design trends, including STEAM (science, technology, engineering, arts and mathematics) projects and interactive installations. The public are welcome to join the interactive events including design master talks, workshops and the Robot Boxing League competition. Visitors can also buy design products from a pop-up store at the event. DesignInspire is open to both trade and public visitors on all three days and is free of charge.
Highlighting Hong Kong creativity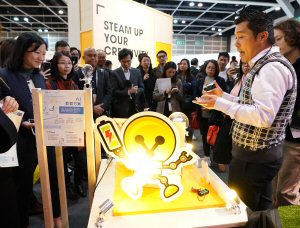 The "Hong Kong Creative Force" pavilion, sponsored by Create Hong Kong (CreateHK) of the HKSAR Government, was a campaign to showcase the creativity of Hong Kong designers to local and overseas visitors. The pavilion featured a series of inspiring works encompassing architectural design, sculpture, photography and painting.The pavilion also featured the "RetroInnovations" exhibition for which 26 young local design talents created a series of design installations paying tribute to traditional culture and craftsmanship, including Chinese calligraphy and neon lights.Meanwhile, nine local design service providers gathered at DesignInspire to showcase a variety of unique and innovative designs – covering graphic design, interior design and branding–that meet the needs of different service users.
Furniture shows creative ideas
"Project HK-UK: Design, Artistry and Craftsmanship", organised by the Hong Kong Furniture & Decoration Trade Association and sponsored by CreateHK, presented 18 unique furniture designs to the public. Inspired by different themes such as Chinese calligraphy, tea appreciation, jewellery design and book culture, six furniture design units from the UK together with 12 Hong Kong teams have created a series of professionally designed furniture items.
All things smart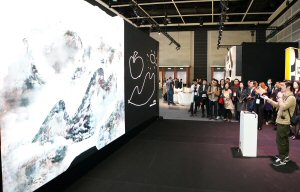 The HKTDC also hosted four concurrent events at the HKCEC this week, targeting small-and medium-sized enterprises (SMEs). The events included the Asian E-tailing Summit, which also carried the smart city banner with a plenary session themed "The Internet of Things' Expanding Influence in Online Retailing", helping e-tailers better manage supply chains, process data more efficiently and create unique customer experiences. TJ Wu, Director of Centre of Excellence, SAP Customer Experience Greater China, said he regards IoT as an enabling tool for e-tailing that will help to create more opportunities for customer acquisition and assist in optimising the customer experience. He said he foresees the emergence of a new business model with the development of IoT."Today, retailers still charge piece by piece, and 'one-product, one-price' is going to continue for some time. However, in the not-distant future, there will be a new business model: retailers will charge by subscription like Netflix and Amazon, charging by usage or even by volume," he added.Taking the theme further, the concurrent HKTDC SmartBiz Expo highlighted ways "Smart Tech Makes Great Business". In a seminar titled Embracing Technology for a Smart Future, multiple government experts and industry leaders discussed strategies for SMEs in the new era of technological innovation, and to examine government procurement guidance. The session also highlighted the business advantages of digital transformation for SMEs along with developments in wireless technologies that can benefit a range of industries.Jimmy Woo, Senior Systems Manager, Office of the Government Chief Information Officer of the Hong Kong Special Administrative Region, started the seminar by speaking on the topic "Pro-innovation Government Procurement Policy", revealing that the HKSAR Government's new procurement policy, launched in April to support innovation, has allowed for greater SME participation. The policy aims to improve the scoring system by increasing the innovative technology proportion from the current 30-40% to 50-70% and reducing thresholds for SMEs to take part in the procurement process.Mr Woo expressed confidence in new policies aimed at encouraging SMEs' adoption of more innovative strategies, while at the same time deepening the understanding of government departments on innovative ideas and developments in the market. This will help them formulate more effective and creative measures to improve public services which, ultimately, will benefit society at large.Another distinguished speaker, Andy Yip, Senior Marketing Manager at HKT Limited, took to the stage to discuss "ICT & 5G Solutions for Business Challenges". He shared that more than 86% of SMEs saw digital transformation as a major trend that is revolutionising the industry. As such, adding technological elements to the traditional operation model has become a golden rule across all market sectors now. He also cited research on the early implementation of digital transformation that could offer a significant advantage to enterprises, with the potential for higher profitability and revenues. He said that by 2021, digital transformation is projected to contribute approximately HK$9 billion to Hong Kong's gross domestic product.Joining these exhibitions, the Business of IP Asia Forum (BIP Asia Forum) and the HKTDC Hong Kong International Franchising Show also ran concurrently. All of these aimed to enhance the competitiveness of SMEs through new technologies and by exploring new business opportunities.
Related link
DesignInspire