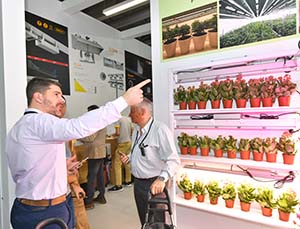 Lighting systems – which extend throughout our homes, workplaces and public buildings and occupy a privileged position on the ceilings [digital experiences] – are natural homes for internet of things appliances. This point was not lost on many exhibitors at the 21st HKTDC Hong Kong International Lighting Fair (Autumn Edition) and concurrent HKTDC Hong Kong International Outdoor and Tech Light Expo, who displayed a wide range of lights and illumination-related appliances which draw on the connectivity lighting networks now provide. The twin lighting shows together form the world's largest lighting marketplace, offering buyers a wide variety of the latest products and providing a one-stop platform for sourcing products and gathering market information.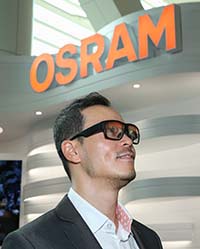 Smart homes

Two highlighted zones – Connected Living • Smart Home and Smart Lighting & Solutions – featured nearly 100 exhibitors showcasing the latest smart-lighting products and solutions. Among the innovative lighting products grabbing the attention of visitors to the fair were innovative spectacles that provide supplemental light to improve concentration and relaxation. OSRAM's CHRONOGY eyewear are "light therapy" glasses that create supplemental lighting comparable to natural night.Various modes can be selected to help boost concentration and performance, aid relaxation and recovery by providing a comfortable lighting environment. Personalised light scenarios can be scheduled through an app to alleviate jetlag symptoms and help the wearer adjust to different time zones.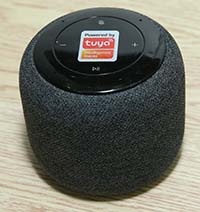 Another innovation on display was an artificial "roof window" (main picture) that supplies close-to-natural sunlight – imagine natural sunlight in an office 365 days a year.
This panel light emulates the light spectra of blue skies and clouds using special light-emitting diode (LED) technology and optical design combined with an intelligent control system. Having natural lighting indoors can boost working performance and is beneficial to the tuning of the human biological clock, which is why it is popular among offices and health institutions. Tuya is an Internet of Things platform that connects to more than 90,000 products, from lighting to security and switches, which are given the label "Powered by Tuya". The core of the platform is a smart speaker. Unlike its smart home-assistant competitors, Tuya's appeal is that people can talk to the device in Putonghua.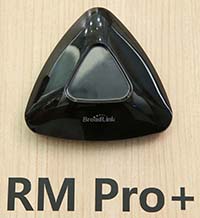 Spoken security

For those wary of security issues related to Internet-connected devices, the offline voice control socket from Esun LED (HK) Co can be activated using the user's own voice. Users can record a command and the voiceprint becomes a unique "password" to control lighting and appliances. The whole process is offline – there's no need for Wi-Fi, Bluetooth or an app – making it friendly for the not-so-tech-savvy.The universal remote RM Pro+ from Hangzhou Broadlink TechnologyTurn turns all appliances into smart devices. The all-inclusive infrared control can command the operation of TVs, set-top boxes and other audio-visual devices, while radio-frequency control is used to manage curtain/shade motors and light switches.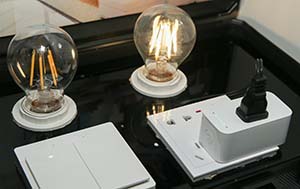 Lower prices for solar panels and batteries, along with improved energy consumption performance, are bringing changes to lighting systems for public buildings. ATTA, established in 2000 in Shanghai, has focused on providing lighting solutions to five-star hotels and high-end engineering both at home and abroad covering lighting effects, lighting design, product development and project management.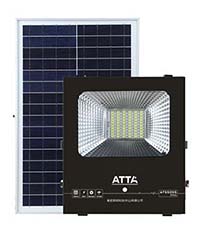 Unilumin is a leading LED application products and solutions provider dedicated to LED product development, manufacturing, sales and after-sales service both domestically and overseas. Its sales and support network covers more than 160 countries. The company' s main products are high-definition full-colour LED displays and LED lighting.Examples of the company's partnerships include the BBC's Biggest Weekend, Liverpool World Cup Fanzone and the AVIVA centre in the United Kingdom, UEFA Euro 2016 in the Netherlands, Tomorrow Land in Brazil and the FINA World Championships in Hungary.Related links HKTDC Hong Kong International Lighting Fair