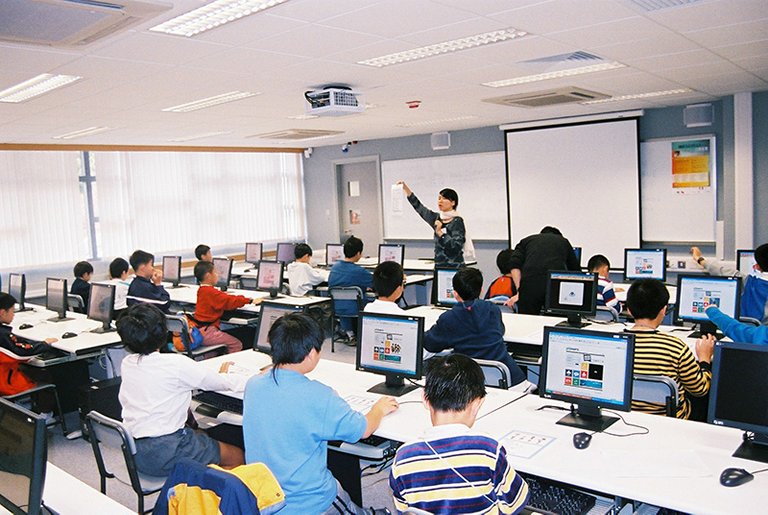 https://hkmb.hktdc.com/en/1X0AISPZ
Hong Kong Companies in the GBA (10): Unlocking the Potential of E-Learning in the Mainland Market
Interview with Joseph Chan, CEO of PLANETii Group Ltd
In an interview with HKTDC, Joseph Chan, CEO of PLANETii Group Ltd, shared his company's experience in developing online education platforms and operations in the Guangdong-Hong Kong-Macao Greater Bay Area (GBA), which should serve as a valuable reference for industry players. Despite being defined by its use of electronic media, Chan was clear that the learning process involves more than students looking at a screen. He said: "E-learning should not be confined to the electronic screen, animation and other forms of electronic media, as this would underrate the potential of e-learning. The biggest advantage of e-learning is that it can process large quantities of data quickly and, through interaction, analyse in real time the answers given by students to identify their weaknesses, thereby achieving personalised teaching."
Interactivity + Personalisation + Multiple Locations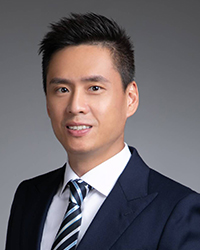 Chan explained how his company's primary school stage maths teaching system adapts to each student's needs, saying: "The PLANETii online mathematics tutoring system interacts with students in real time and automatically adjusts the difficulty of exercise to match students' level of learning through artificial intelligence (AI) systems, and provides personalised tutoring to students using PLANETii's progress evaluation system. The two 'i's after PLANET stand for 'interactivity' and 'individuality', which are the biggest characteristics of PLANETii."
Before its launch in Hong Kong, PLANETii carried out research and development (R&D) in the US during 2000-2004. The core members of its R&D team came from leading US institutions, including the Massachusetts Institute of Technology (MIT), the MIT Media Lab and Stanford University. Chan said: "We set our sights on multiple-location application from day one. Our R&D team has done a meticulous job in dissecting every maths topic and thoroughly analysed the composition of basic modules, as well as order of learning of each topic."
Hong Kong Launch
Despite being developed in the US, PLANETii chose to launch into the Hong Kong market. Chan explained, saying: "Our founding members are Hong Kong people and our funding is from Hong Kong, which explains why we chose Hong Kong as our first market. PLANETii has developed from a self-learning platform for families into a tutoring platform targeting schools. In order to cater to the teaching needs of schools, our R&D team developed a range of tools suited to schools, such as systems that can facilitate teachers in designing curricula and grading students."
Explaining PLANETii's next move into the US market in 2008, Chan said: "The educational background and creative concepts of our R&D team in the US appealed to publishers. Encyclopaedia Britannica offered to co-operate with us. We supplied resources, with Encyclopaedia Britannica overseeing brand operation, product sales and channel strategy in the US market."
Building a R&D Team in Shenzhen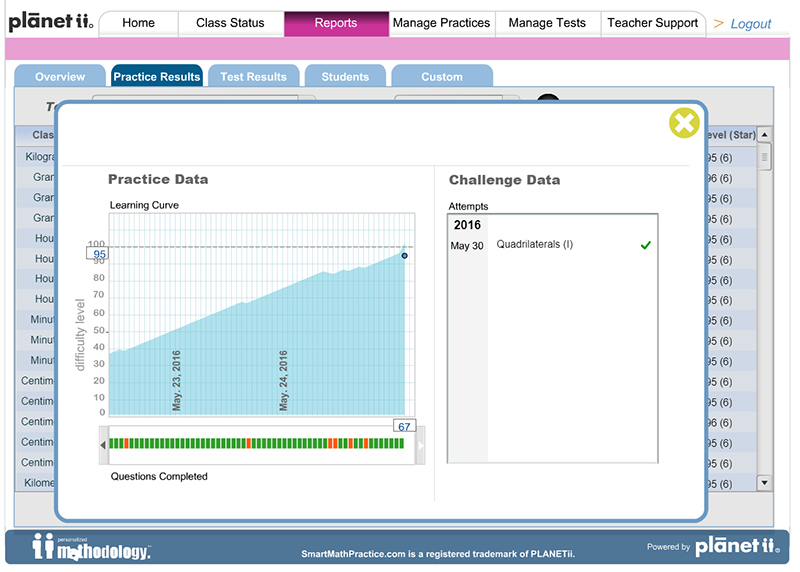 As the market grows, more and more follow-up development work is needed, making the further expansion of the R&D team necessary. Chan said: "The core technologies of PLANETii were all developed in the US, after which adaptations need to be made in the light of local market needs and new content needs to be added to products to suit actual demands.
"This R&D work was done by the Hong Kong team between 2004 and 2008, but as market demand increased, we needed to hire a large number of R&D personnel. We established our R&D team in Shenzhen in 2008 and gradually moved positions across the border, including R&D specialists, programme testers, editors and animation artists."
Shenzhen's geographical proximity to Hong Kong facilitates Hong Kong staff in commuting between the two places and passing on their experience to their Shenzhen colleagues. Chan added that the Hong Kong team is mainly responsible for liaising with Hong Kong clients, transforming their briefs into project tasks for the Shenzhen team to execute.
Re-assessing the Mainland Market
Chan recalled PLANETii's attempt to enter the mainland market in 2009 and 2010 after gaining a firm foothold in the US. He said: "We didn't have a mainland partner at first and had no strings to pull. We spent a year trying out different approaches, including opening bricks-and-mortar training centres, hiring salespeople to talk to schools and setting up online sales channels, but none of these proved very effective.
"Later we learned that the ICP (Internet Content Provider) licence is needed for online education business on the mainland, but this licence is off-limits to wholly-foreign-owned enterprises and there are foreign equity ratio restrictions even for joint-venture enterprises. We dropped our plans of entering the mainland market because we were unable to find a suitable mainland partner at that time, but Shenzhen still remained our base for content development and export."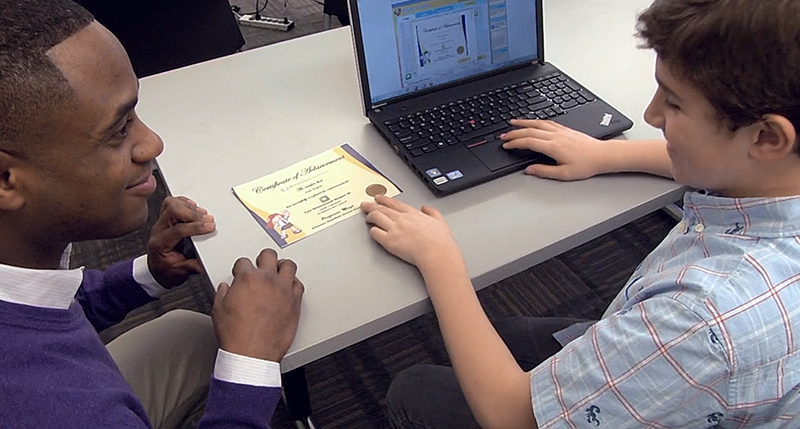 Chan reckoned that the mainland market deserved a re-assessment during 2017-2018, saying: "We saw that more than 20 mainland education businesses had been successfully listed on the Hong Kong or US stock markets and felt that it was about time for us to have another look at the mainland education market and find out whether there is still room for us in the face of all these successful unicorn businesses."
In 2018, PLANETii found suitable mainland partners and channel collaborators and resumed its quest to crack the mainland market. Chan said: "We need to apply for an ICP licence because we are operating a commercial website that provides internet-based education service and accepts online payment. Our shareholders cannot be 100% foreign investors because foreign investment in a contractual joint venture is restricted to less than 50%. Our mainland partners can help us meet this equity ratio requirement."
PLANETii has also found suitable channel collaborators to assist in marketing. Chan said: "We have three channel collaborators on the mainland. They also hope to introduce overseas education products that meet local demand, such as STEM programmes and specific training courses that are in demand.
"There may be differences between the teaching curricula in different places. Each of our three channel collaborators is in charge of a specific region and assists us in contacting the local schools."
Mainland Market: Learning Community of ii-Pai
PLANETii is using the name "i派" (ii-Pai.com) on the mainland because the mainland market requires all product names to have a Chinese logo. Chan said: "We use a single 'i' to represent 'interactivity' and 'individuality'. 'Pai' means schools of learning and is used to suggest the unique form of learning of ii-Pai."
"In the mainland market, ii-Pai takes the two-pronged approach of relying on both the school channel and the family channel. After entering the mainland market, we discovered that there are a lot of connections and interactions between Hong Kong and mainland schools, particularly in Guangdong. Many famous Hong Kong schools have sister schools in Guangdong and maintain regular academic exchanges with them.
"If we make use of our successful co-operation with schools in Hong Kong to introduce ii-Pai into schools in Guangdong through their sister schools, we can yield twice the result with half the effort."
Chan came to see the growing popularity of self-learning as a new mode of education and the extension of teaching scenarios from schools to families through the Hong Kong and US markets. He said: "This change indicates the future of the mainland market. Self-learning will be encouraged more and more and increasing attention will be paid to resources outside the classroom." The interactivity and individuality design of ii-Pai can effectively stimulate self-learning by students. Chan said: "The Math Proficiency Profile of this system can be updated in real time on the basis of individual answers and make adjustments to the next question."
Chan hoped that the ii-Pai self-learning platform can take care of the interests of mid-to-low-income mainland families, which is why the family versions of its products are selling at affordable prices as far as possible. He said: "Big companies may frown on the mid- and low-end markets, but mid-to-low-income families on the mainland also demand children's education. We have a sense of mission and hope to develop off-line versions of our learning tools so children in remote areas with sparse resources can also use our products."
Leveraging the Strengths of Different GBA Cities
Chan said that PLANETii's business model and team collaboration are working well and in harmony in Hong Kong, Shenzhen and Guangzhou. At present, the Hong Kong team is in charge of Hong Kong and US products while the Shenzhen team is responsible for IT development. Mainland products are mostly sold in collaboration with channel partners, but there is also a sales team in Guangzhou. Chan highlighted Guangzhou's strengths, saying: "Our main consideration in maintaining a sales team in Guangzhou is that Guangzhou boasts all kinds of premium education resources and large numbers of key schools. Guangzhou remains the education centre in the GBA. There should be more market opportunities there.
"Salespersons in Guangzhou can also better interact with their Hong Kong colleagues. They can easily communicate with and learn from one another. Cantonese is more widely used in Guangzhou than in Shenzhen. Our Hong Kong colleagues will give them training and familiarise them with our products so they can flexibly address the needs of different schools."
Chan views the GBA as having strengths that no other mainland cities can compare with. Chan said: "Firstly, the 'one-hour living circle' in the GBA. I have visited our offices in Guangzhou, Shenzhen and Hong Kong in the same day. Geographical proximity and easy access help facilitate communication and exchanges among our colleagues in the three cities.
"Second, there are many start-up companies in the GBA that can support us in our development. Start-up companies have mushroomed in Guangdong. Our IT team in Shenzhen cannot take on all our projects, but we can outsource these to suitable companies in nearby science parks or in Foshan. Manpower shortage will not deter our further development."
The GBA also offers a talent pool reared in two cultures. PLANETii has recruited mainlanders who studied in Hong Kong as trainees and marketing personnel. Chan said: "They are familiar with mainland internet culture and marketing strategies but also have wide exposure to Hong Kong and foreign social media, such as Facebook and Instagram. They are very receptive and can do a great job in assimilating both cultures and drawing on the strong points of different publicity methods to better promote our products."
Uniqueness of the Mainland Market
The GBA is a demonstration base for innovative education and premium education. As a market player, Chan is optimistic about the future of the education industry in the GBA. On the other hand, there are many things to learn about venturing into the mainland market. For example, there are vast differences between Hong Kong and the mainland in terms of mobile payment platforms and channels for reaching out to customers. Chan said: "In Hong Kong we usually rely on advertisements to attract consumers and engage them through product experience. First transactions are normally achieved through large-scale hard-sell advertising. On the mainland, companies tend to favour using We-media and tweets to attract new customers. They would draw consumer attention by publicising their core values, their brand philosophy and product characteristics through platforms such as WeChat public accounts and Weibo. They prefer to push products on platforms with potential consumers. If the tweets can sway consumers, instant transaction can be done easily."
Chan emphasised the need for education players to think short, medium and long term, saying: "Long-term development depends on population growth, mid-term development depends on technology and short-term development depends on policy.
"For example, the after-school care programme is offered in some mainland schools, which means full-time schools have to extend their opening hours by two hours after class finishes at 3 p.m. They need to bring in third-party education institutions to set up the third classroom.
"This policy is bound to generate market demand. How are we going to capture this opportunity and modify our products for two hours of teaching so that teachers can provide students with training to stimulate their thinking and ability to solve problems and students do not have to bring home any homework? We need to modify our products to suit market demand."
Chan called attention to the issue of server location for online education. He said: "Initially we had our servers in Hong Kong and had been doing this for some time. However, because mainland regulations restrict URL upgrades, cross-border students using our platform cannot log in after returning to their homes in Shenzhen. This prompted us to create virtual servers on Alibaba Cloud for URL filing. This also facilitates us in opening up the mainland market."
Hong Kong Combines the Strengths of All Sides
In Chan's opinion, Hong Kong still has unique strengths. First, Hong Kong is a land of talents where there is also a growing number of people with both international vision and mainland background. Second, Hong Kong is a global financial centre. Its financial service institutions are rich in experience and are well versed in the listing procedures in the US and Hong Kong. They are familiar with mainland corporate structures, tax requirements, etc, and can quickly offer professional advice when a company has financing needs.
Hong Kong also has easy access to overseas technologies. Chan said: "We can use Google Classroom in Hong Kong and can find out which actual applications can enrich our systems through feedback from Hong Kong users in Google Classroom. Microsoft 365 and Tencent also have similar education platforms. Different product designs have different positioning strategies. Some are easy to login; Tencent is strong in organising parents, schools and communities, while Microsoft is excellent in file collaboration and sharing. Different software has different strong points. In Hong Kong we can assimilate the user experience of different products in both places through feedback from consumers on actual application and use their good suggestions to improve our products."
Chan thinks that most Hong Kong companies planning to venture into the mainland market lack understanding of China's policies for the GBA, especially in respect of the emerging industries. He said: "Policies for export, processing, logistics and finance are quite easy to find, but these are not the main sectors young people choose to start their business. Start-ups in the emerging sectors lack appropriate support and do not understand the policies for their particular sector. We hope that experts with background in both places can offer them advice on a policy level."
Chan pointed out that the Innovation and Technology Fund in Hong Kong can provide assistance to Hong Kong businesses in different forms and amounts. This type of funding is very useful for young start-up companies. He said: "Innovation and technology projects need a lot of inputs. Without funding support, they can only seek help through other financing channels.
"In actual practice, however, a business needs to spare considerable time and energy for each round of financing, not to mention risking the loss of corporate control. Hong Kong can help innovation and technology companies in achieving technological upgrades by providing them with more funding support for technology development on the government level."
Macau
Hong Kong
Mainland China
Hong Kong