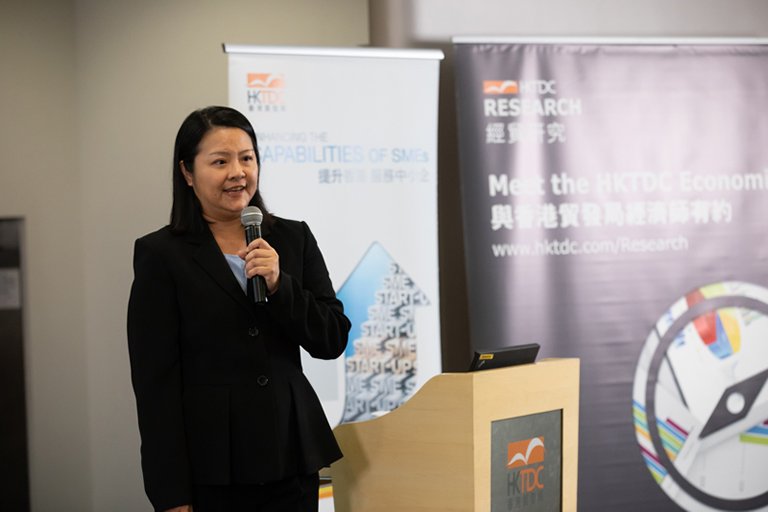 https://hkmb.hktdc.com/en/1X0AIEQ4
The Greater Bay Area: Extending the Hong Kong Customs Model
As a lawyer well versed in the small print of customs regulations and the ways in which to facilitate trade for a large variety of clients, Sally Peng is a fan of the Hong Kong customs. Peng, Asia Pacific Practice Leader with the law firm Sandler, Travis & Rosenberg (ST&R), is full of praise for the customs officers' well-trained and professional approach to enforcing the SAR's regulations, especially where these differ – as they often do – from those of mainland China. Pointing out how Hong Kong's expertise is providing an example for the mainland to follow, Peng said: "In the past, mainland customs officials were often seen as having 'inherited' the posts from their family members. It is changing for the better now. The wider picture is that Hong Kong's customs jurisdiction model should really be an inspiration to the Greater Bay Area (GBA)."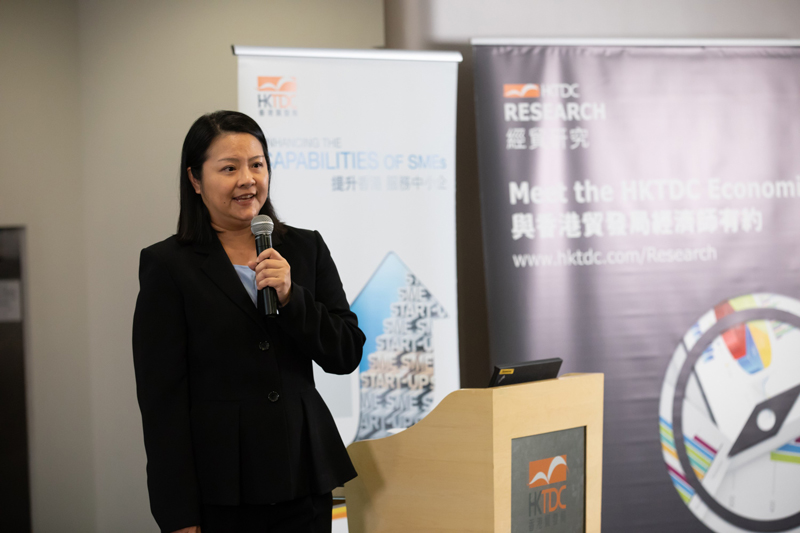 Not that Peng always sees eye-to-eye with the Hong Kong customs authorities. She cites some cases where clients' shipments have been held for much longer than they should have been. One example of this involves shipments of goods from Singapore, which normally take four hours to clear customs but can be held up for up to 10 working days if the goods are considered "strategic". But on the whole, Peng argues that the Hong Kong customs service works for "the greater good" in GBA regulation and integration – and should be more forcibly presented as such.
ST&R has a great deal of experience when it comes to helping foreign firms trade with and do business in mainland China and Hong Kong. Its main headquarters are in the US, but Hong Kong is the centre of its operations in Asia, along with additional mainland offices in Guangzhou and Shanghai. It has been helping major US manufacturers and retailers operate in mainland China since the late 1970s. Its services include advising on sourcing goods at the lowest prices and identifying locations for manufacturing and transport opportunities which can supply US markets while adhering to US regulations in areas such as sanitation, immigration and security. ST&R is possibly the largest international trade law firm helping importers and exporters of all sizes with duty and compliance.
Trade Growth
Despite the ongoing disruptive trade war between the US and China, the GBA has seen trade grow rapidly since 2009. Peng pointed out how much this has, until recently, benefited Hong Kong, saying: "Hong Kong has been the only place considered by major US companies wishing to enter the Chinese mainland market. It remains the relevant 'paying centre' for 90% of ST&R's clients."
However, the nearby Panyu district of Guangzhou and Shenzhen are now also becoming important locations for clients such as overseas retailers as they recognise the need to be close to present and prospective mainland market outlets. Explaining that Hong Kong could do more to enhance its profile, Peng said: "The sky is the limit in Guangdong Province from the perspective of many US clients. Hong Kong is more expensive and is not yet fully utilising its superior customs regulatory framework in the development of the GBA."
Peng argued that this could change if the GBA adopted a customs system that eliminated regulatory discrepancies and allowed goods and services to be exchanged more freely, saying: "Adopting the model of the EU's Schengen Area, which allows the free movement of people between 26 European states, would be a game changer here. Right now, there are plenty of technical discussions in the GBA but not the more profound commercial insights which could ensure goods and services move faster, as shown by Hong Kong with its free port efficiency."
Different Customs Approaches
Peng explained that mainland China takes a very different approach to customs, saying: "In the US, for example, customs duties account for just 3% of the federal budget, while customs duties in mainland China represent some 35% of collected revenue." She added that if the customs framework in the GBA is to become more harmonised and sustainable, the emphasis on revenue collection as a priority will have to change.
There are some moves to speed up the flow of goods through customs on the mainland. One example of this is in Shenzhen, where finished electronics goods are routinely shipped to international destinations via Hong Kong. However, these shipments still need declaration clearance before arriving in the SAR despite the implementation of electronic declaration systems in 2016. Noting that this is detrimental to trade, Peng said: "While it's generally clear cut from Shenzhen on the export side, the import side is a different matter. Inspections can delay cargoes for a week and cause loss or damage to business." She added that these "baby steps" on cross-boundary cooperation need to be transformed into a broader policy theme if they are to lead to faster and clearer commercial outcomes.
Hong Kong Advantages
Peng argued that the GBA needs to develop a workable single customs union, saying: "Now is the best time for the mainland authorities to come up with a pilot model that also works for the two SARs. This could involve free trade treatment for export processing under an offshore customs jurisdiction where each of the three regions is granted special status."
She pointed out that Hong Kong, Macau and mainland China currently operate as separate entities under World Trade Organisation (WTO) rules which could be adopted under a new GBA framework. Similarly, personal travel under Mainland Travel Permits for Hong Kong and Macau residents could be offered more flexibly where required for trade.
Peng believes Hong Kong can benefit from the GBA in two ways: from the increase it creates in mainland-related trade, and from greater exposure to the mainland's technology-based advances, such as FinTech and InsurTech capabilities. At the same time, she maintains, Hong Kong's strong work ethic, globally outward facing culture, efficiency and inclusive trade links will have a salutary effect on mainland businesses too.
Arguing that, while Hong Kong remains a pre-eminent international financial centre, the GBA is vital for Hong Kong's future, Peng said: "Finance is too thin for Hong Kong to rely on. There's a need for the greater inclusiveness which the GBA proposes - the 'juice' needed for development, similar to Silicon Valley in the US. Hong Kong, as an intermediate player, is extremely able at adapting itself - such as, for example, in the currently developing markets in ASEAN. Hong Kong policy makers need to position the SAR in areas such as high value and sustainable industries and related services."
Peng added that Hong Kong also needs to improve the way it sells itself on the international stage and explains the need for such policy adjustments, saying: "Hong Kong really needs to do a lot of lobbying in the US on multiple levels and engage Washington leaders. Many US companies, as clients, see the importance of their mainland China business and I expect they would certainly support the faster logistics supply chain and movement of people which the GBA promises."
Mainland China
Hong Kong