Companies which solve a range of modern-day needs are using Hong Kong as a bridge to lucrative Asian and global markets. The Guangdong-Hong Kong-Macao Greater Bay Area, with its 70 million-strong population, is bringing fresh opportunities and first-mover advantage to businesses that have a foothold in Hong Kong.
Supportive ecosystem
Biotech company Vitargent is helping to ensure global fast-moving consumer goods (FMDGs) safety. Its advanced toxicity screening methods give different kinds of FMCGs manufacturers and suppliers early warnings about unsafe products, allowing pre-emptive action before the products reach consumers.This breakthrough technology, developed in Hong Kong, uses genetically modified fish embryos to test for toxicity – avoiding the need for testing on animals.Vitargent's award-winning technology at present serves more than 50 leading companies and organisations including governments, research institutes, testing laboratories, major international skincare and cosmetics companies, food manufacturers and catering groups around the world."We are building the world's largest database of bio-data for consumer products that will add value to business and instil confidence to consumers and other stakeholders," said Jimmy Tao, CEO and Managing Director of Vitargent International Holdings Limited.

As a start-up, the company gained a huge advantage when it was accepted into the Hong Kong Science and Technology Parks Corporation's (HKSTP) Incubation Programme."Biotech (R&D) is very capital intensive," Mr Tao said. "For the first two years, we paid nothing – all equipment, infrastructure, academic support, etc, were provided. Vitargent was treated as a showcase, and a lot of media exposure was arranged."Apart from its Hong Kong headquarters, Vitargent also has laboratories in Taiwan and Belgium, and an information technology office in Guangzhou.Mr Tao said Hong Kong offers many advantages: talents, infrastructure, and access to capital. "Especially with the Greater Bay Area opening up new opportunities, I think this is something that can't be compared, and wouldn't be possible at any other location."
Efficient connectivity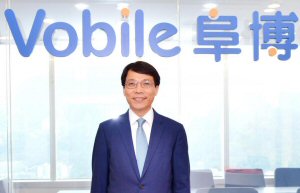 Also planning to leverage Hong Kong's unique Greater Bay Area position is Vobile Group, the premier, trusted provider for protecting, measuring and monetising online video content. Founded in Silicon Valley in California in the United States in 2005, Vobile has its Asia-Pacific headquarters in Hong Kong, and is listed on the Hong Kong Stock Exchange Main Board in January 2018.All of the leading US Hollywood studios and television networks trust Vobile to reduce piracy-induced revenue loss and capture new revenue opportunities for online video distribution.Vobile Chairman and CEO Yangbin Wang said that with all of these companies having high aspirations for the Greater China market, Hong Kong is an ideal base for the company to run its regional operations."Hong Kong is where East meets West, and the gateway to the largest potential market for media industry content owners," he said."Any city in APAC is accessible from Hong Kong," Mr Wang continued. "I can do day trips to Tokyo, Mainland China or anywhere with one day's notice – you can't do that from San Francisco."The new high-speed rail linking Hong Kong with Shenzhen with a ride of just 15 minutes had further enhanced the city's efficient connectivity, he added.Sited in the heart of enterprising Asia, with easy access to the region's high-growth markets and comprehensive international transport connections, Hong Kong is a top spot in Asia for strategic events generating business both in Hong Kong and beyond.
Following the money
S28 Capital is an early-stage technology venture capital fund which has US$170 million under management and offices in San Francisco in the US and Hong Kong. The fund invests in promising software start-ups in the pre-series A stage. Its existing portfolio covers mobile, marketplaces, infrastructure, consumer software, with a core specialisation in B2B enterprise SaaS. "We focus on technology solutions that can increase operational efficiency in traditional industries, and [we] leverage our strong global networks across industries to accelerate portfolio companies' market-leadership building," explained Kent Ho, the company's Founder & Partner.Mr Ho describes Hong Kong as "a power centre for decision making". "While our fund has an international investor base, we made a conscious decision to work with a number of Hong Kong-based investors, and to keep an office here, because of the many potential customers for our portfolio companies," he said. "Additionally, we feel Hong Kong is the most natural place for foreign companies looking to enter the Asian market."The ease of doing business in Hong Kong, its sophisticated capital markets, robust legal system and command of English – not to mention to its access to the mainland and other large markets via the Greater Bay Area and the Belt and Road Initiative – all make Hong Kong the best choice."Moving forward, Hong Kong's strengths as a well-connected global business, financial and logistics hub will play an important role in the globe, indicating opportunities for closer partnership between Hong Kong, Asia and the US in such areas as finance, legal services, investment and people-to-people links.In the upcoming "Think Asia, Think Hong Kong" symposium in Los Angeles in September, the HKTDC has invited Mr Tao, Mr Wang and Mr Ho to speak at the "Growing Businesses in the New Economy" session to further highlight the promising opportunities arising from the new economy. They will share their views on the evolving digital and economic landscape in Asia, experiences in leveraging Hong Kong as a hub for start-ups and entrepreneurs to succeed; and ways to capture the new wave of innovation in the fast-growing Asia market.Related links
S28 Capital
"Think Asia, Think Hong Kong" Los Angeles
Vitargent
Vobile Group