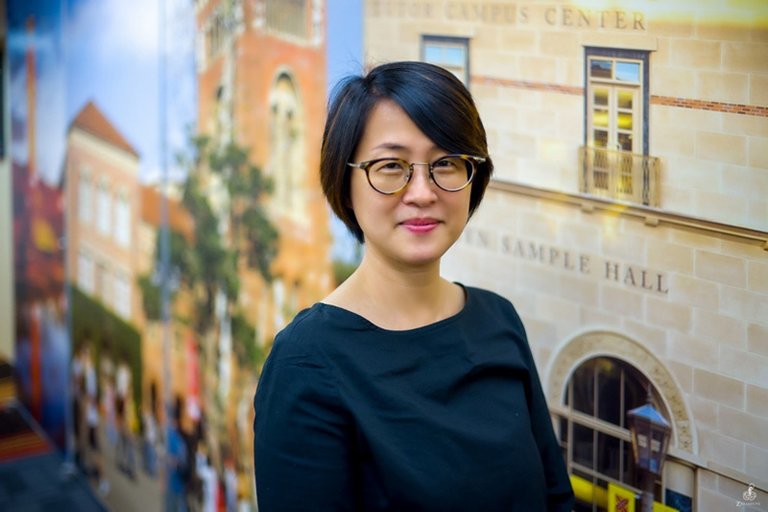 https://hkmb.hktdc.com/en/1X0AICS8
The Greater Bay Area: An Educational Awakening
One of America's oldest private universities on the West Coast, has its eyes on the Greater Bay Area prize
The Los Angeles-centred University of Southern California (USC), through its Hong Kong office and educational links, is looking for synergies within the Greater Bay Area (GBA) initiative, the economic zone linking Hong Kong and Macao with nine cities in Guangdong province.
The concept of integration is key to the GBA initiative. Located in the heart of Los Angeles, USC is in close proximity to a global centre of arts, media and entertainment, technology, start-ups, and global business, with obvious parallels to the GBA's economic focus.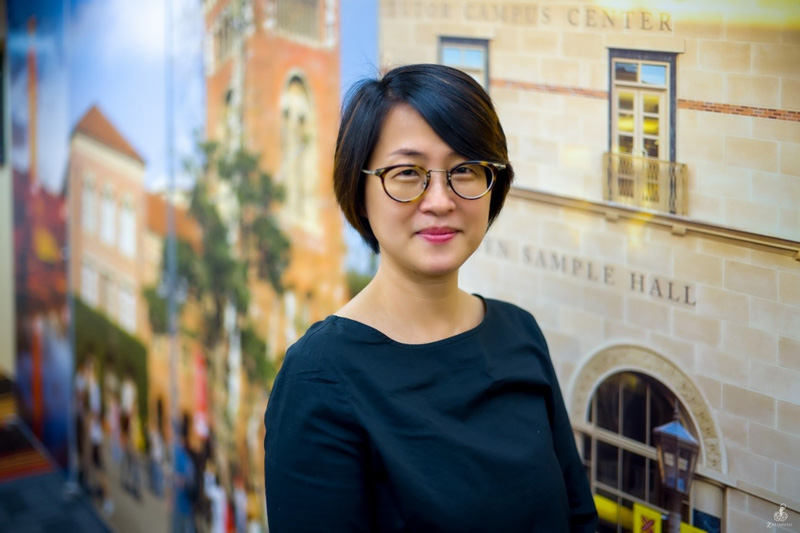 In addition, USC has very strong research and real business applications relating to artificial intelligence, robotics and healthcare technologies, as has the GBA. Etta Wong, Director of USC Hong Kong and South China, believes these are the areas in which synergies can be developed and expanded, saying: "We are keen to build on these similarities and Hong Kong and the GBA can play key roles in making that happen."
The GBA aims to closely link nine major provincial cities in Guangdong province with the Hong Kong and Macao Special Administrative Regions (SARs) to create an economic zone which will form a key component of the next phase of China's economic development. The area covered by the initiative has a combined GDP of US$1.5 trillion.
USC was established in 1880 and, to this day, its main campus is in Los Angeles. It is the leading private research university on the West Coast and China and the wider Asia-Pacific region are very important elements in its global strategy.
Hong Kong Base, Global Outlook
USC has a global outlook. In addition to its presence in Hong Kong, the university has offices in Shanghai, Beijing, Taipei, Seoul, Mumbai, Mexico City and Sao Paulo. Most recently it opened its only European office in London, the UK capital. From these centres, USC is building educational partnerships, finding the best students and forging scholarly and business ties.
Addressing the synergies that already exist between the university and the Asia-Pacific region, Wong said: "USC is one of the most diverse universities in the world. Our Hong Kong office was established in 1997, our first in the Asia Pacific region. We now have nine global offices and our vision is to expand our presence in the Pacific Rim. The Asia-Pacific region is extremely important to USC.
"In total, 4,658 USC undergraduate and postgraduate degrees were awarded to Chinese nationals in the 2016-2018 academic years, with engineering and business degrees accounting for 60% of the total.
"Among the 11,738 regularly enrolled international students at USC in Fall 2018, half (5,448) of the undergraduate and graduate students were Chinese citizens, not counting faculty staff, research fellows and exchange scholars.
"Hong Kong also plays an important role for USC thanks to its positioning as an international services hub, the home of world-class universities, and a locale where the university has a strong alumni base."
Despite the Sino-US trade war, Wong maintains the number of mainland students looking to enroll at USC has remained high, saying: "According to the information provided by the Admissions Office, there has been a 27% increase in applications from China over the past five years. In the current academic year alone, we have approximately 30 students from Shenzhen and Guangzhou."
Growing Interest in the GBA
It has only been a few months since the central government in Beijing unveiled the GBA blueprint and Wong believes it will take time for the idea and aims of the GBA to take root – not only in China but also internationally.
Expanding upon this, she said: "In many US universities, there is a lack of understanding about what is going on in Southern China. Their international offices are often based in Shanghai or Beijing or, previously, in Hong Kong. They seldom have a presence in Shenzhen or Guangzhou, for instance. However, the focus on the south is growing.
"I think there is a new eagerness on the part of educational institutions in Southern China to partner with US universities when it comes to research, faculty, student and technological exchanges. There is also a growing interest from students and institutions in Southern China in going to the US on exchange programmes. As far as the GBA is concerned, however, many of them do not have a clear picture of what it is all about."
In recognition of the importance of the GBA, a couple of years back, the USC office in Hong Kong played a key role in establishing the USC South China Alumni Club. This has now become a strong Trojan community with chapters in Shenzhen, Guangzhou, Xiamen and Nanjing.
The USC Hong Kong Office is also active in the region and is keen to develop relationships and expand its understanding of the opportunities that might exist. For example, memorandums of understanding on scholarship agreements are being signed with a number of top-line universities in Shenzhen, Guangzhou and Xiamen. The office has also organised study visits to the Southern China region to expand USC students' knowledge of the GBA.
Detailing one of the more recent initiatives, she said: "For example, last year USC sent a group of master's students and faculty members from the USC Sol Price School of Public Policy to Hong Kong, which then partnered with the MTRC for a consultative project on Cross Border Transportation Integration.
"Students also attended meetings with the Shenzhen Municipal Government in order to get better understanding of cross-border transportation planning over the next 10 years."
Hong Kong Showcase
Every year the Hong Kong office of USC participates in up to 20 educational fairs across cities in Southern China, as well as in many educational events in Hong Kong itself.
Explaining the thinking behind this, Wong said: "Hong Kong is a very mature market and has established a reputation for educational excellence. Our aim here at the USC Hong Kong office is to expand that reputation."
The USC Hong Kong office also works closely with the US Consulate in Guangzhou and has established links with schools and educational institutions across Guangdong Province in recent years.
With 2,000 USC alumni in Hong Kong and more than 1,000 USC alumni in South China, Wong believes there is now sufficient critical mass to spread the word about the Los Angeles-headquartered university, saying: "In terms of admissions to USC, students from China tend to come from the North of China, especially Shanghai and Beijing. We do, however, aim to grow interest in Southern China and the GBA."
US-China Institute at USC
Maintaining that the USC is also playing a role in fostering understanding of the developing relationship between China and the US, Wong said: "For example, USC has a US-China Institute under the Annenberg School for Communication and Journalism. One of the key institute members, former CNN news correspondent, Mike Chinoy, was invited by the HK office to give a talk on that very subject. We are trying to foster understanding, in terms of not only the GBA but also the bigger China picture."
While the setting up of a physical campus outside of the US – especially in China or the GBA – is unlikely in the foreseeable future, she believes there is room for more student to student exchanges, university to university partnerships and similar collaborations.
Outlining how this would work in practice, she said: "The World Bachelor in Business (WBB) program is a good example of how we foster collaborations overseas. The WBB program is a tripartite partnership between USC, The Hong Kong University of Science and Technology (HKUST) and Bocconi University (Università Commerciale Luigi Bocconi, Milan, Italy).
"Our students go to USC in their first year, then HKUST in their sophomore year to learn more about Asian business, followed by a visit to Italy. When the WBB students are studying in Hong Kong, they also have a lot of opportunities to learn about China."
Wong believes there is definitely growing interest from universities across the GBA in terms of becoming more internationalised. That interest is also reflected in a similar interest shown by government officials across the GBA region.
Looking to the future, Wong concluded: "We have been collaborating with HKUST and Chinese University of Hong Kong (CUHK) in Hong Kong. Moving forward, we would forge more collaboration with educational institutions and local universities in the wider GBA; and we see this as very much the way forward."
Special thanks to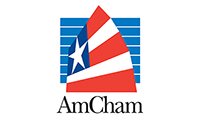 Hong Kong
USA
Macau
Hong Kong
Mainland China
North America