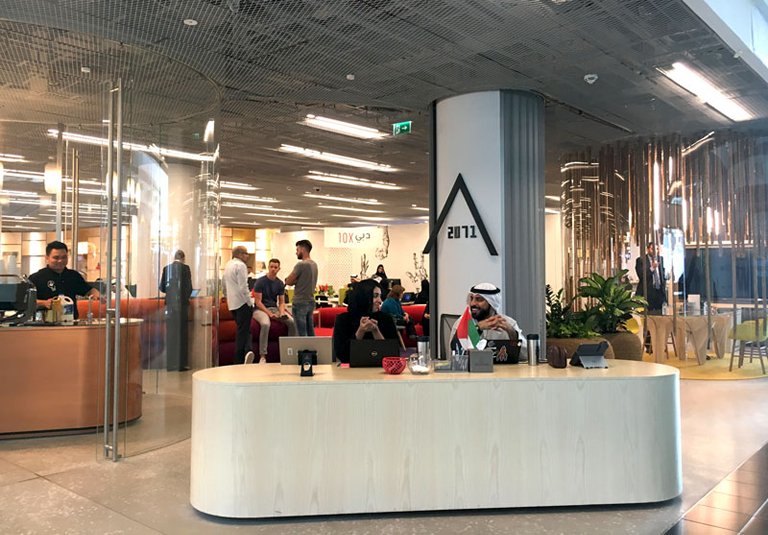 https://hkmb.hktdc.com/en/1X0AI45J
Eye on UAE: Thriving Start-ups and Emerging Opportunities
The UAE not only boasts a healthy economy, but the Emirates also has strong infrastructure and extensive government support for entrepreneurs, offering a host of new possibilities for Hong Kong start-ups. This is particularly true for those looking to grow their market in the Middle East and reach funding sources outside Hong Kong. It is worth noting to the initiatives and programmes offered in the two emirate cities – Dubai and Abu Dhabi – both play a meaningful role in supporting entrepreneurship and innovation in the region.
Encouraging Environment for Start-up and Innovation
In line with the country's economic development agenda, the UAE has found success in diversifying its economy away from oil and becoming the leading international business hub in the Middle East and North Africa (MENA) region. Backed by highly developed infrastructure and continued economic stimulus, the emirate has been able to attract expatriates from across the world. With over two-thirds of the population are foreigners, the UAE offers a diverse and collaborative environment for people with different backgrounds to work together and drive innovation.
Strong commitment by the UAE government to entrepreneurship and innovation has also yielded a high number of initiatives and programmes aimed at supporting start-ups, particularly tech entrepreneurs. A 'CEO of Innovation' role was set up in different government department in order to drive national innovation strategy across sectors. The Khalifa Fund, with US$270 million, as well as Dubai Future Foundation were also established to drive the Dubai government's agenda in supporting entrepreneurs.
In May this year, the UAE announced the issuance of five-year residency visas to entrepreneurs, aiming to boost inventions and create a sustainable environment for entrepreneurship. To be eligible for the visa, entrepreneurs should have a former business that is worth a minimum of Dhs500,000 (US$136,000) or has the approval of an accredited business incubator in the country. Five-year visas will also be granted to executive directors who work exclusively for eligible entrepreneurs.
The growing economy, large pool of foreign talent and committed government support have propelled the UAE as one of the most attractive destinations for start-ups and SMEs which are looking to scale up. According to MAGNiTT, the Emirates secured 30% of start-up deals and 70% of investment in MENA in 2018. In fact, the UAE boasts some of the most successful unicorns, notably ride-hailing company Careem and e-commerce operator Souq.com.
A Start-up Guide in the UAE
Accelerators, incubators and co-working spaces

Dubai Technology Entrepreneur Centre

Dubai Future Accelerators and Area 2071

Dubai International Financial Centre's Fintech Hive

Start-up friendly conferences and summits
Design the Future: Dubai Future Foundation
With its ambitious five-year Smart Dubai 2021 Strategy, the city aims to promote technological advancement and offer efficient, seamless and joyful experiences to all citizens and visitors. Some key initiatives include digitalising government services and improving city connectedness. Less than three years into the Strategy, Dubai has launched over 1000 smart services in various government departments and six government entities have successfully implemented paperless strategy by reducing over half of their paper consumption. The dedicated digital transformation agenda in Dubai is providing an accommodating space for Hong Kong technology companies for innovation and collaboration, especially in the aspect of smart city.
Launched in April 2016, the Dubai Future Foundation offers entrepreneurial opportunities for Hong Kong tech start-ups to demonstrate and experiment smart solutions in the UAE. The Foundation's mission is to bring together entrepreneurs, private sector and government entities in solving challenges by transforming innovative ideas into realities. In line with the UAE Centennial Plan to make the UAE the world's leading nation by 2071, the Foundation launched Area 2071, which develops a collaborative ecosystem and provides a workplace for start-ups, entrepreneurs, corporates, investors and governments to work together in the forms of workshops, meetings and other events.
Area 2071 also hosts the 'Country in Residence' programme, in which partner countries can set up operational desks in the workspace and directly communicate and cooperate with other parties. Partner countries are provided with direct access to the existing ecosystem, diplomatic and cultural missions, and other investment delegations. So far, Estonia, South Korea, New Zealand, Latvia and France have joined the programme.
The programme is a strong boost for knowledge sharing and new cooperation across parties, presenting a promising channel for closer Hong Kong-UAE cooperation in the already vibrant tech ecosystems and innovations. Given Hong Kong's smart city ambitions, it would be useful to exchange ideas in this context to foster smart city development in both places. The programme could act as a launch pad for Hong Kong start-ups who are eager to test or apply their smart city solutions in the Middle East, particularly those on Internet of Things (IoT) and blockchain.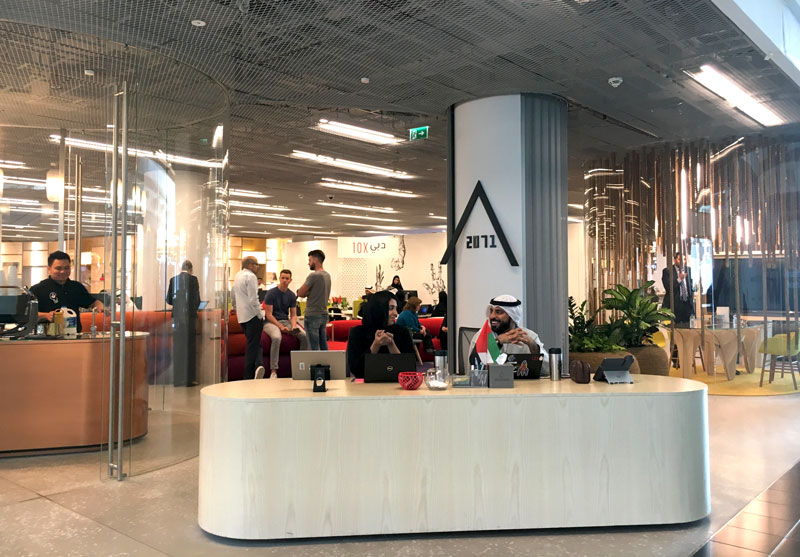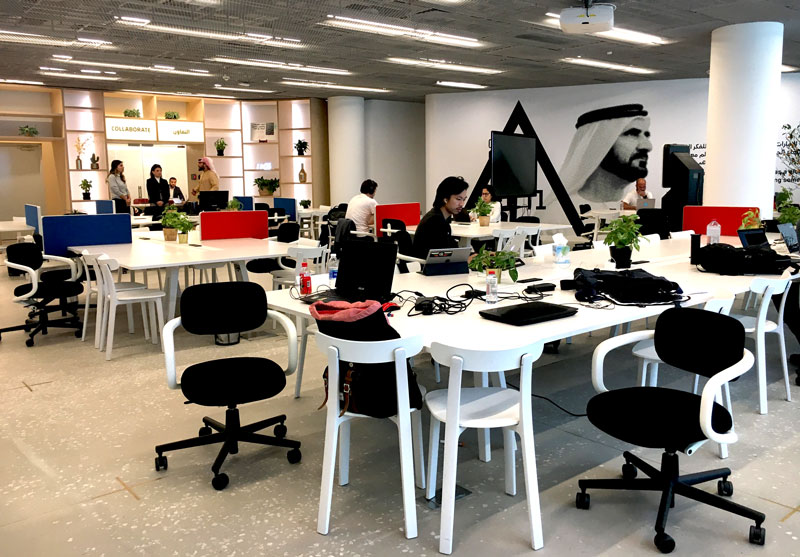 Dubai Future Accelerators (DFA) is another ideal platform under the Foundation that is worth noting for Hong Kong companies, which encourages cooperation and globalisation of start-ups. The nine-week programme pairs government entities and corporates with shortlisted international start-ups to address industry-specific challenges through the use of advanced technologies, such as artificial intelligence (AI), blockchain and IoT. The programme's fifth cohort featured 12 government partners and corporates such as Dubai Municipality, Road and Transport Authority, The Department of Economic Development of Dubai, Smart Dubai and DU.
DFA has attracted various number of start-ups locally and globally, hailing from the US, Europe and some Asian countries, such as Japan and Singapore. In fact, 300cubits, a Hong Kong-based start-up, was chosen by Etisalat Digital to offer scale-up solutions on blockchain and cryptocurrency to improve its service offering. DFA could be the ticket to help Hong Kong start-ups go global, as it offers opportunities in the form of high-level partnership, commercial agreements and investments from both public and private sectors. This public-private collaboration model is also of valuable reference for Hong Kong to ramp up its smart city development and improve public services, especially for paperless and cashless services.
Hotbed of Fintech: Abu Dhabi Global Market
Being an international financial free zone at the heart of Abu Dhabi, as well as the first MENA jurisdiction to apply English Common Law, Abu Dhabi Global Market (ADGM) offers business-friendly environment and world-class regulatory regime which Hong Kong investors and start-ups would find it favourable. Similar to other free zones in the country, ADGM enables 100% foreign ownership with no income and corporate taxes. The Registration Authority under ADGM supports all government-related services and offers one-stop solution for all registration, incorporation, licensing and visa matters.
One uniqueness that set apart ADGM from other free zones in the UAE is its direct application of English Common Law to adjudicate civil and commercial disputes. It aligns with globally recognized standards and draws on the best practices of jurisdictions such as Hong Kong, Singapore and London. In particular, foreign companies in jurisdictions which also adopt Common Law, would find it appealing as the ADGM legislative regime provide the same level of sophistication, legal certainty and predictability.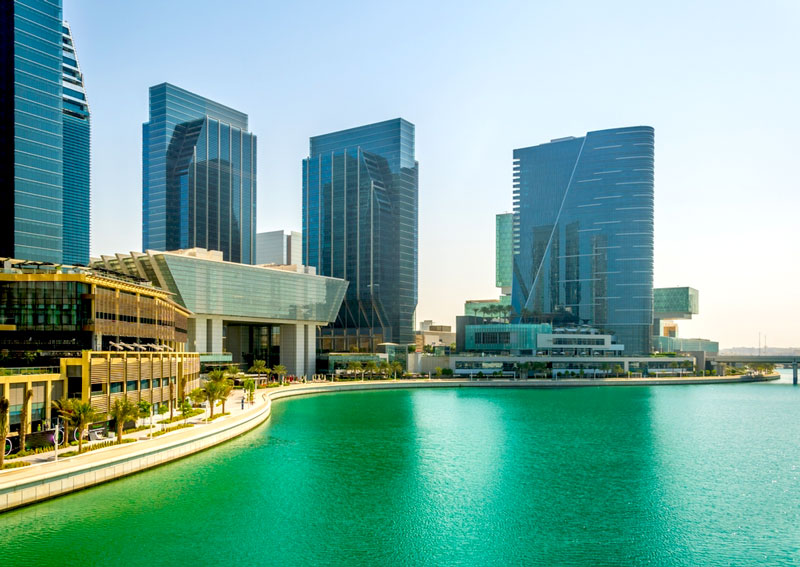 Apart from being an international financial centre in the capital city, ADGM is also an ideal hub for technology start-ups for capitalisation and growth in the UAE, especially fintech. In late 2016, ADGM launched the Regulatory Laboratory (RegLab) for start-ups to explore fintech solutions. It provides a controlled environment for fintech companies to develop and test innovative solutions without being subjected to the full suite of regulations that would otherwise apply to traditional financial services firms in the country.
The initiative is well received by international fintech firms, with over 60 applications received by RegLab last year, a big jump in interest from only 11 since launch. OKLink, a blockchain start-up from Hong Kong, was also admitted to RegLab in 2017 to further develop and test their products. This proves that RegLab could be a good entry point for Hong Kong fintech firms to explore the possibilities in the UAE market under this risk-appropriate environment. Specifically, fintech focuses on insurance and regulations will be of high interest since fintech start-ups in the region have traditionally focussed on banking solutions.
To further facilitate cross-border fintech collaboration, an agreement was signed between ADGM and Hong Kong Monetary Authority in June 2018, allowing referral of innovative businesses, information sharing and joint projects. The cooperation is likely to strengthen the two authorities in their initiatives in fintech, presenting opportunities for fintech start-ups in Hong Kong to access the UAE ecosystem and forge closer partnership with the region.
Female Entrepreneurs on the Rise
Women in the UAE are just as hungry for entrepreneurship as they are in the West. In fact, it may surprise some to learn that one in three start-ups in the Arab world is founded or led by women, a much higher percentage than in Silicon Valley. In UAE, women make up 70% of the region's university graduates and 44% of the workforce, showing clear signs that they are key to the UAE's economic future.
To support the growth of female entrepreneurship in the UAE, there has been a surge in support groups and workshops to serve the needs and interests of women. The Dubai-based female-only community, Women's Investment Network, is one example which has been set up to specifically serve the financial interests of female entrepreneurs, through coaching opportunities, regular social events and workshops. Womena, a women-focused angel investment group in Dubai, partnered with Standard Chartered and launched Womentum, an early-stage accelerator programme focused on female-led tech startups, dedicating to encourage gender inclusion in the technology world.
Despite the growing number of female-focused groups, women are still underserved when it comes to capital access, especially through banks. Some experienced complicated bureaucratic procedures in obtaining financial approval and required to nominate their husbands or male relatives as their guarantors, yet still given financing at a very high interest rate. This has discouraged them and limited their choices in accessing financing. In this context, Hong Kong could play a role in offering alternative capital sources from venture capitalists, angel investors, crowdfunding platforms and microfinance services. Beyond these means of securing funding, Hong Kong also organises international start-ups events with pitching and networking sessions which provide opportunities for female entrepreneurs in the UAE to present their ideas or business plans. Opportunities are ripe for picking and Hong Kong's role in here is an exciting news for female entrepreneurs looking for capital access as well as mentoring support.
United Arab Emirates
Middle East