Sales of TV sets made in Mainland China soared in Russia in the first quarter of the year, notching up a market share of 14% – double the 7% they accounted for in the opening months of 2018. The prime beneficiaries of this growth were four mainland brands – Haier, TCL, Hisense and Skyworth – which collectively took the lion's share of the sales increase.Perhaps even more impressively, the mainland brands grew their market share at a time when overall sales in the consumer electronics sector – somewhat unexpectedly – also expanded. This was despite the fact that many in the industry had predicted something of a downturn, a development said to be heralded by the almost unprecedented merger of M-Video and Eldorado, two of Russia's largest consumer electronics chains. With the move supposedly driven by financial necessity and the expectation of lean times ahead, it was a further blow to the confidence of an industry that had already been rocked by the shuttering of three other leading high street retail electronics brands – TechnoPower, Mir and TechnoShock – in recent years.
Online malls
In terms of the uptick for the mainland brands, both online and offline purchases – including those conducted via Tmall and AliExpress, two mainland-based e-commerce markets that have become increasingly popular among Russian consumers – were factored into the recorded sales. Interestingly, while the sales volume of mainland sets doubled, in value terms there was only a 3 percentage point increase, with mainland manufacturers rising from 11% in the first quarter of 2018 to 14% a year later. This apparent discrepancy is largely down to the fact that the imported sets slide in at the lower end of the value scale, a positioning that has made them particularly popular among the less-affluent purchasers found in Russia's outlying areas.The inroads made by the comparatively low-profile mainland brands have been seen as indicative of changed preferences among certain Russian consumers. From the time market reforms were initiated in 1992, Russia's consumer electronics market has been notoriously brand-focused, particularly with regard to white goods, audio systems and video devices. Even today, Samsung, Sony and LG collectively account for 70% of all TV sets sold in Russia. Of late, though, there have been signs that this share is set to drop considerably.Overall, this is seen as down to two principal factors. Firstly, the country has recently completed the digitisation of its TV networks, making old analogue sets obsolete and obliging viewers to upgrade. On top of that, sensing that the economic climate is improving somewhat, many Russians are suddenly looking to replace their TV sets after having kept their current ones well after they would have usually been dispensed with. This surge in demand then, coupled with the more frugal approach to buying big-ticket items necessitated throughout the recession years, has opened the door to those lesser-known brands perceived as offering reasonable quality at an equally reasonable price.
Small-town blues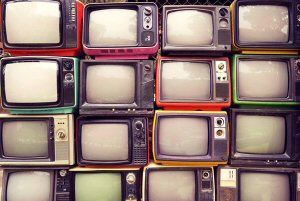 More specifically, the shift from analogue broadcasting to digital was particularly tough on many of the small towns and villages where local residents could ill-afford to invest in digital-ready smart TVs, while their current sets, many dating back to the 1990s, were suddenly wholly obsolete. Many of them, however, declined to install one of the relatively low-cost digital decoders promoted by the federal and regional authorities, preferring instead to save up and purchase a new TV when their circumstances allowed.This drive to upgrade saw 6 million TV sets sold in Russia in 2018, which pushed the value of the market up to US$2.4 billion. For 2019, it is expected the market will grow a further 10% in value terms and 12% in terms of unit sales. It is also expected that the mainland brands will continue to build their market share.In anticipation of this, one of the brands – Skyworth – has announced plans to start manufacturing its sets at a production facility in St Petersburg. Given the strength of the existing assembly facilities in and around Moscow and the Kaliningrad region, it is anticipated that some of the other mainland manufacturers may follow suit and set up their own local production lines.Any Hong Kong supplier looking to capitalise on Russia's growing demand for TV sets should review the private label and original design manufacturer opportunities emerging in the country. While electronics retailers are not actually investing in developing their own brands, they are, however, sourcing TV sets from third parties and re-badging them under the branding of one of the defunct, but fondly remembered, Soviet-era manufacturers, most notably Telefunken, Akai, Grundig or Supra.
Related link
HKTDC Research