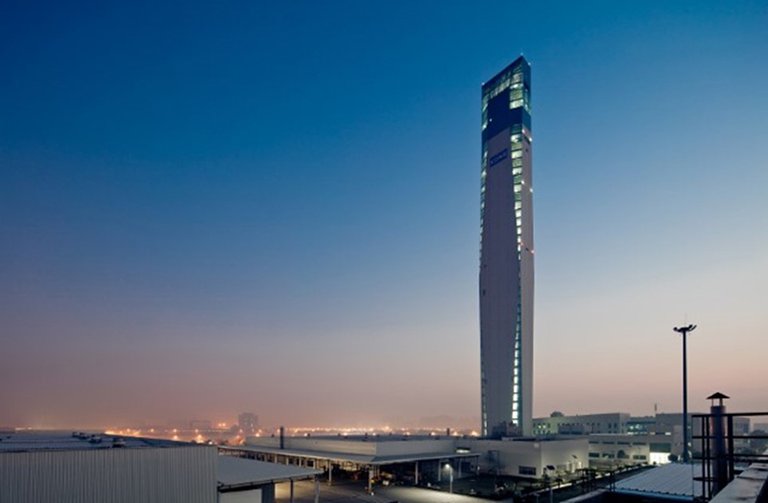 https://hkmb.hktdc.com/en/1X0AHSWS
The Greater Bay Area: Elevating to New Heights
KONE Corporation (KONE) of Finland established KONE Elevator (HK) Ltd (KONE Hong Kong) in Hong Kong in 1980. Serving as the Greater China headquarters, KONE Hong Kong was instrumental in its parent company's entry into China as a wholly foreign-owned enterprise. The Nordic company was the first European elevator brand to enter the mainland market as a wholly foreign-owned entity. Today, KONE Hong Kong continues to provide a full range of elevator and escalator services in the city from installation, maintenance and repairs to modernisation, although its role as Greater China headquarters has shifted to Shanghai following the expansion of the East China and North China markets. Henry Cheung, Managing Director of KONE Hong Kong, has great faith in the Guangdong-Hong Kong-Macao Greater Bay Area (GBA) market and believes Hong Kong will continue to fuel the flow of goods and services between the GBA and international markets.
Trusted Partner of Property Developers
As a registered lift and escalator contractor with an almost 40-year track record, KONE Hong Kong enjoys a good corporate image and is known for its excellent quality. The company has established good co-operative ties with property developers in mainland China and Hong Kong and is a leading player in the elevator market of Greater China, which includes the mainland, Hong Kong, Taiwan and Macao.
Cheung noted that many Hong Kong developers had been actively involved in commercial and residential projects on the mainland for years. Generally speaking, property development projects take more than four years to complete and involve the teamwork of architects, planning and design consultants, facility managers, building contractors and sub-contractors in different trades and professions. For elevator and escalator contractor services, most developers, both in Hong Kong and on the mainland, would choose their own elevator and escalator contractors, instruct their project contractors to sign construction contracts with sub-contractors, and directly communicate with them regarding construction details.
Having worked with Hong Kong property developers for many years, KONE Hong Kong is an experienced contractor with a deep understanding of the design preferences, material specifications and quality requirements of different developers for various types of projects. This gives clients confidence in its products and services, facilitating contract solicitation and contributing to the effective execution of construction contracts. Cheung said many Hong Kong property developers have participated in development projects in mainland China and put the overall management of these projects in the hands of Hong Kong project managers. "Very often these developers would consult our opinion because our knowledge of customer needs will contribute to the development of these mainland projects."
Leveraging its extensive track record and good reputation, Cheung pointed out that KONE had been actively working with mainland property giants such as Vanke and Country Garden for many years. "Given the same product offerings from the brand, the services provided by KONE Hong Kong are usually favoured by mainland clients, suggesting that the Hong Kong element still guarantees consumer confidence."
One of the objectives of the Outline Development Plan for the Guangdong-Hong Kong-Macao GBA promulgated in February 2019 is to build the area into a quality space for living, working and travelling. In Cheung's view, when the GBA Development Plan is fully implemented, interaction between the residents of Guangdong, Hong Kong and Macao due to employment, education and pension arrangements will greatly increase, as will the demand for commercial and residential projects, especially those of high quality, in different cities across the region. In view of this, KONE and other premium international brands of elevators and escalators are set to seize this 'opportunity of a century' to show their might in the GBA with their high-quality, reliable and competitive products and services.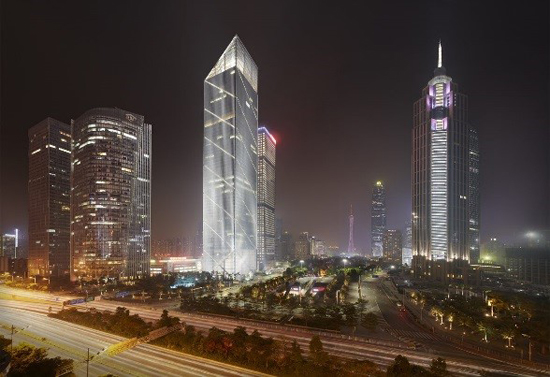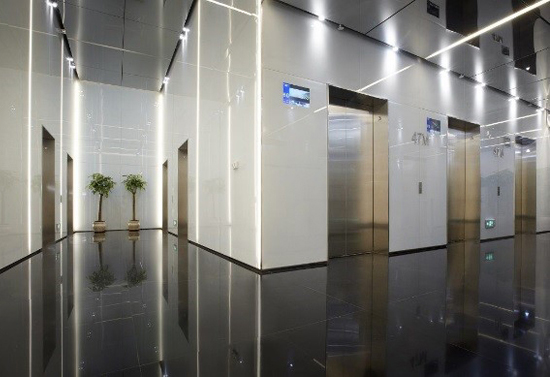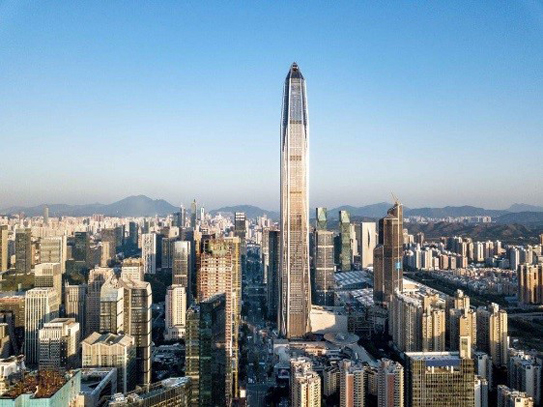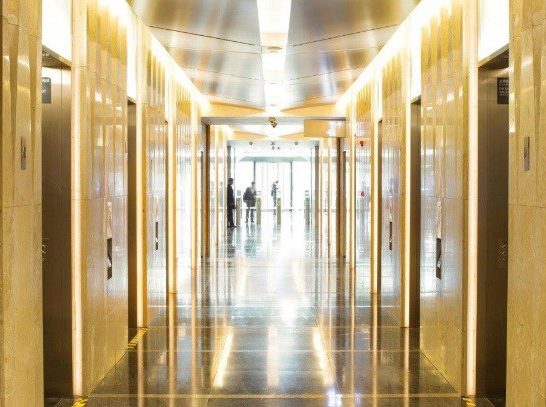 Training Base for Maintenance and Repair Personnel
Apart from designing and installation, demand for the maintenance and repair of elevators and escalators will grow as the number of development projects soars in the region. There were 5.63 million elevators in mainland China in 2017, according to figures published by the State Administration for Market Regulation (SAMR) – 73 times the number (about 76,000) in Hong Kong. The combined total in the territories of Guangdong, Hong Kong and Macao is by no means small. Nevertheless, mainland clients used to be more concerned about price and often chose maintenance services provided by small elevator companies due to cost considerations.
Cheung said there were tens of thousands of elevator maintenance providers in the mainland market, many of which were individually owned businesses. "Many mainland clients are inclined to seek minimal maintenance and repair services, such as basic monthly checks and maintenance, from these individually owned businesses or small elevator companies with 10-20 employees at prices below the going rate, or as low as a few hundred yuan. By comparison, KONE, as a famous European brand of tremendous strength, has always attached great importance to the provision of products and services of high quality that truly meet the needs of clients and users. For many years our company has concentrated on providing comprehensive maintenance and repair services to clients in all-inclusive packages."
During the "two sessions" (the plenary sessions of the National People's Congress and the Chinese People's Political Consultative Conference) in 2018, some delegates suggested speeding up the formulation of the Elevator Safety Regulations to standardise the safety requirements for elevators and define the responsibilities for elevator safety. Subsequently, the formulation of the Elevator Safety Regulations was formally included in the legislative work plan of the SAMR in 2019, and the relevant regulations will be formulated by its Bureau of Safety Supervision of Special Equipment. In addition to plans to improve legislation for the safety supervision of elevators, the occurrence of elevator accidents from time to time also made people more aware of the importance of maintenance and repair, making them more demanding about the quality of such services. These developments should generate new opportunities for KONE and other premium brands in elevator maintenance services.
In Hong Kong, elevator installation, maintenance and repair are strictly regulated, which explains why the city's elevator companies lead their peers in installation and after-sale services and has allowed them to develop a leading edge in talent. Maintenance personnel make up more than half of KONE Hong Kong's 1,000-strong experienced service team. As safety requirements for elevators become increasingly strict on the mainland and clients' demands for better quality of maintenance and repair services grow, elevator brands that are strong on talent will be in a better position to win maintenance and repair contracts there.
After the implementation of policies that are more favourable to the flow of talent in the foreseeable future, KONE and other European elevator brands that have been operating in Hong Kong for many years are expected to make greater contributions to training elevator maintenance personnel in the GBA. This includes promoting employee exchanges between Hong Kong and different cities in the GBA, providing local industry players with the latest and best-practice workflow know-how.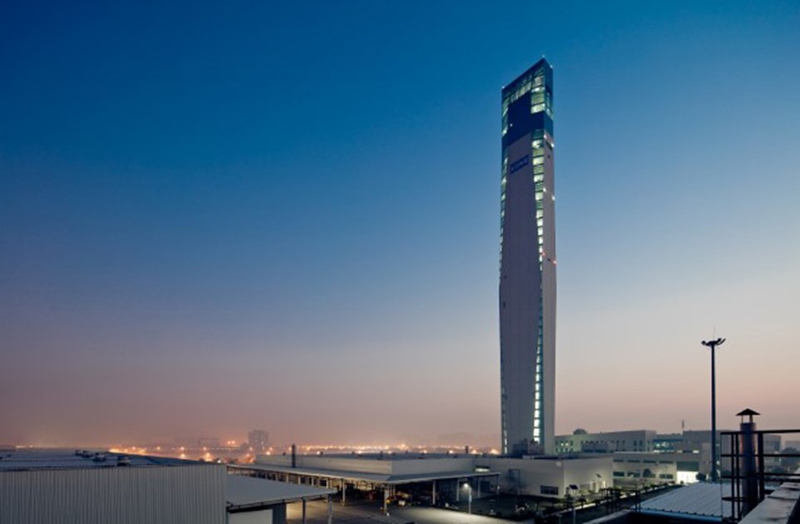 Engaging GBA Start-ups in R&D
KONE conducts R&D activities in Finland and China's Kunshan, where the company built its largest production base and R&D centre in 1996. Meanwhile, KONE Hong Kong continues to collaborate with technology companies on elevator innovation. It focuses on predicting elevators' potential problems in order to improve their maintenance efficiency and integrating smart equipment to provide better people flow experience and solutions.
In R&D, KONE's co-operation with IBM is a good case in point. Using IBM's Watson internet-of-things (IoT) platform to analyse information on KONE's equipment worldwide, KONE is able not only to predict the potential problems elevators and escalators may encounter and provide clients with solutions, but also to apply artificial intelligence (AI) and IoT to the industry. In the long term, this will effectively minimise disruption that equipment breakdown may cause and bring immense benefits to clients and users. KONE is also committed to improving the flow of urban life and empowering more products with "smart thinking" capabilities. KONE's people-flow solutions for smart residential buildings can save residents the trouble of struggling with doors or keys and missing important announcements or deliveries.
In technology co-operation, Cheung said KONE was actively seeking to work with start-ups in the GBA. A case in point is the recent hosting of the KONE Hackathon (KONE Hackpic Games) in Shenzhen. During the two-day competition, contestants developed their own software to upgrade the user experience of elevators and escalators in office buildings. In addition to cash awards, the winning teams will have the chance to become a KONE partner to jointly develop the related software and products.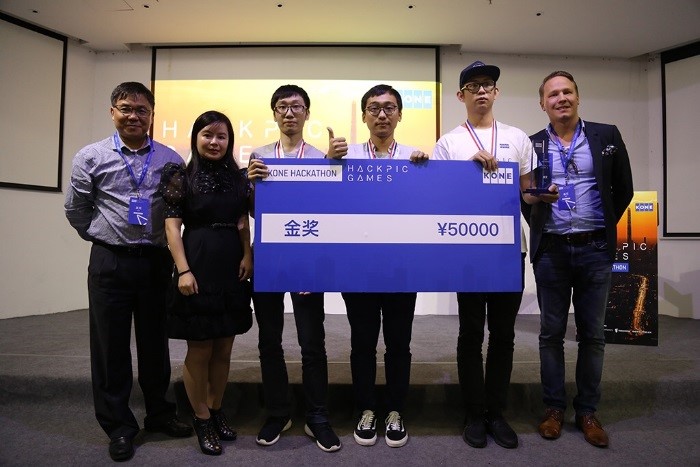 Hong Kong technology start-ups have the enviable edge of working as KONE Hong Kong's partners. For example, KONE Hong Kong has joined hands with a local start-up in developing an AI video system for monitoring escalator safety that combines CCTV and alarm systems. The alarm will be triggered when a large object, such as a baby stroller or a piece of luggage, moves near the escalator entrance. It is hoped this will prevent accidents and ensure user safety. The system is scheduled for launch in Hong Kong soon.
Cheung expects to co-operate with more scientific-research institutions in Hong Kong in the future in order to develop software and products that comply with the legal requirements in Hong Kong and other GBA cities and that can meet the needs of commercial and residential users. "We are discussing co-operation and technology promotion with the Hong Kong Science Park and hope to co-operate with more local start-ups in making use of AI, IoT and other technologies to develop more novel and efficient elevator products and services in order to continue to make our mark in the GBA market."
Hong Kong
Macau
Hong Kong
Mainland China