https://hkmb.hktdc.com/en/1X0AH4F9
Saudi Arabia: Vision 2030 Progress, Opportunities and Outlook (1)
In its new era of economic and social reforms, Saudi Arabia is embarking on a radical transition. Economic diversification, a greater emphasis on foreign and private investment, as well as social reforms under the Vision 2030 agenda have started implementing sweeping changes in the country. The opening up of new industries, such as entertainment and tourism, is helping Saudi Arabia diversify away from oil, while reforms on investment regulations and social context will create a more engaged, open and modernized environment for businesses.
There is clear evidence of progress in various areas, however, the picture is more challenging in the long run. Vision 2030 requires fundamental changes, both economically and socially, and these changes are unlikely to come easily or quickly, especially when they require generational and structural shifts in challenges such as Saudization, a decades-long initiative to replace foreign workers with Saudi nationals.
Foreign Investment Relaxation and Regulatory Reform
In line with Vision 2030, Saudi Arabia has been liberalising its market by relaxing restrictions on foreign investment. The Saudi Arabia General Investment Authority (SAGIA), the governing authority for foreign investment promotion, opens door for foreign investors to 100% ownership in sectors such as retail and wholesale, engineering, real estate and transport services, subject to certain obligations and requirements. For example, foreign investors in the retail and wholesale trade obtaining 100% foreign ownership must have a presence in at least three regional or international markets and employ Saudi nationals at ratios determined by the Ministry of Labour and Social Development. Prior to the liberalisation, a minimum of 25% shareholding ownership by a Saudi Arabia national was required for business establishment in the country.
Alongside the trend for liberalising foreign investment, the push for privatisation and public-private partnership (PPP) is also underway. The National Centre for Privatization & PPP (NCP) has published a well-received draft Private Sector Participation (PSP) Law, aimed at boosting foreign investors and private sector involvement in ten key sectors in the form of PPP and privatisation. The ten key sectors include education; energy, industry and mineral resources; environment, water and agriculture; Haj and Umrah; health; housing; labour and social development; municipalities; communication and information technology; and transportation.
The draft law contains exemptions from the scope of certain existing law, including government tenders and procurement law. It also enshrines the principle that foreign entities will be entitled to the same treatment as national entities. The draft law provides an unprecedented legal framework and improves clarity and transparency on various aspects of PPP, which will undoubtedly increase confidence in the private sector and foreign investors conducting business in the kingdom. It will also provide greater certainty to financial institutions looking to fund PPP projects. Although the enactment timeline has not yet been announced, it is likely that the PSP law will move slowly to promulgation.
Cooperation between public and private sector, mostly in the energy and transport sector though, is not a new phenomenon in Saudi Arabia. With the growing appetite for foreign investment and PPP projects, the kingdom offers huge untapped potential for Hong Kong companies in PPP, particularly in the education, health and technology sectors which Hong Kong enjoys competitive advantages in.
"Smart City" Ambitions and Fintech Innovation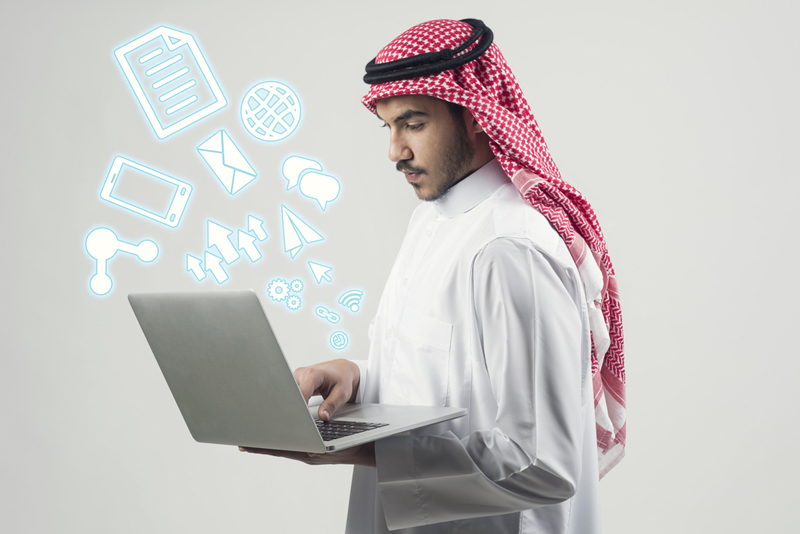 In its ambitious Vision 2030 plan, Saudi Arabia sets out its goal to have three Saudi cities recognised in the top-ranked 100 cities in the world. As the country continues to push forward with its economic diversification and modernisation programme, one mega-project has attracted the world's attention – NEOM. Envisioned as an innovative urban ecosystem in the Red Sea region, NEOM will be fully powered by sustainable and renewable energy and deployed with robotics. Although a comprehensive list of future planned projects is currently unrevealed, the mega city will develop 16 economic sectors, such as tourism, media, health and energy. Investors or businesses who wish to pursue ventures in this project are welcomed to register their interest with NEOM for project updates.
In line with the country's Vision 2030 plan to transform its financial sector and encourage the rise of digitisation, Saudi Arabia is also pushing the development of financial technology (fintech). Following the launch of the Fintech Saudi initiative in May 2018, the first fintech licence was approved a month later to provide crowdfunding services. Earlier this year, the Saudi Arabian Monetary Authority (SAMA) rolled out its regulatory sandbox environment which allows local and international fintech firms to test digital solutions they intend to launch in the country.
The young, yet growing, fintech ecosystem potentially creates a whole new world of opportunity for Hong Kong investors as well as technology firms. Solutions such as cross border transfers, mobile payments and peer-to-peer (P2P) lending are of great interest in Saudi Arabia as the country is pursuing financial inclusion and adoption of digital transactions.
Under SAMA's regulatory sandbox framework, international fintech firms can use the sandbox for technology testing via partnership with a SAMA-licensed firm, including local and registered foreign banks. This could be a good entry point for Hong Kong tech start-ups to explore the possibilities in the Saudi market and apply technologies to different environment and settings. In fact, several local banks have already partnered with overseas technology firms to develop innovative solutions. Riyad Bank, for instance, partnered with Gemalto, a France-based digital security firm, to introduce contactless payment wristbands.
Progress and Challenges
Three years into the ambitious plan, progress has been made to reduce the country's economic and fiscal dependence on oil by developing non-oil sectors. In a move seen as broadening its revenue sources and reducing reliance on oil income, the country also introduced a 5% value-added tax (VAT) on goods and services starting in 2018. VAT applies to a range of items, such as food and beverages, apparel, gasoline and hotel rooms. Thanks in large part to the newly implemented sales tax, the country's non-oil revenue has increased substantially, with 48% year-on-year growth in the third quarter of 2018.

Saudi Arabia is in transition to a more modern economy and society, but challenges remain. Saudi Arabia has long sought to boost employment of locals in the private sector through Saudization, the replacement of foreign workers with Saudi nationals, which only accounts for about 40% of the country's labour force. Nitaqat, the programme for Saudization, was first introduced in 2011, which requires compliances of companies to employ a certain percentage of Saudi nationals based on the business natures and company sizes. However, the employment of Saudi nationals did not improve in the wake of the scheme's implementation. According to the General Authority for Statistics, the Saudi unemployment rate recorded at 12.9% in Q3 2018, compared to 12.4% in 2011.
In recent years, the kingdom has also imposed restrictions and high expatriate fees on non-Saudi workers, driving a large number of foreign workers to leave the country. Expats are banned in several areas of the retail and services sector, such as electronics stores, pastry shops and sales outlets for children's and men's apparels. Expat fees, which are already high, continue to increase, including a monthly fee of 100 riyals (US$27) per foreign workers' dependent. This has driven expats away, as it has become less affordable to live in Saudi Arabia with a family.
This "expat exodus" has impacted businesses, as many employers have encountered difficulty in hiring locals, quoting that Saudis are accustomed to undemanding work and generous unemployment benefits. Similarly, in the real economy, retailers and wholesalers have also encountered challenges in generating sales, as there are not enough consumers in the market. The push for Saudization has backfired and further hit the already-struggling economy and unemployment situation. The flight of foreigners undoubtedly poses uncertainty to the local economy and business environment, yet the situation is expected to slowly recover as the government has realised the negative impacts. Earlier this year the Saudi government approved a plan to ease levies that businesses have to pay when hiring foreign workers and is currently looking to review its expat fee policy. Businesses looking to establish presence in Saudi Arabia should keep an eye on the latest developments in the labour market, as restructuring will take time and create some disruption in the short term.
Finance & Investment
Information Technology
Saudi Arabia
Middle East