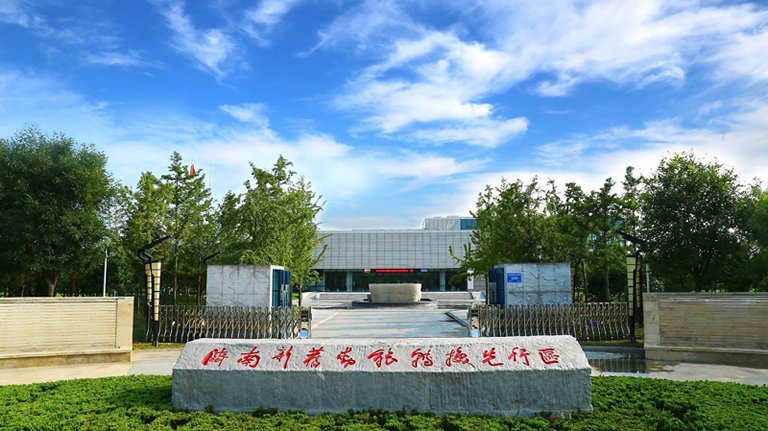 https://hkmb.hktdc.com/en/1X0AH32P
Opportunities Arising from Shandong's Growth Driver Initiative
First Mover: Shifting Growth Drivers from Old to New
In early 2018, China's State Council designated Shandong province as the "pioneer" in the country's campaign of replacing old growth drivers with new ones by approving the Master Plan of Shandong for Establishing the Comprehensive Pilot Zone for Replacing Old Growth Drivers with New Ones. As the first regional-based national-level development strategy granted approval after the 19th National Congress of the Communist Party of China, this comprehensive pilot zone covers the entire Shandong province, with Jinan, Qingdao and Yantai as the three core cities driving regional development.
As the first regional development strategy in the country devoted to replacing old growth drivers with new ones, the pilot zone is expected to contribute to reducing excess capacity, upgrading traditional industries, and nurturing new industries. The lessons learned in this industrial upgrading will later be shared with the whole country. Shandong is expected to achieve initial results in the above-mentioned areas by 2020, and substantially complete the transformation and upgrading of traditional industries by 2022, as well as foster emerging industries' development as the provincial economy growth engine, and enhance the vitality of innovation and entrepreneurship across the board.
For Shandong, where traditional industries account for the lion's share of its economy, replacing old growth drivers with new ones is of prime importance. Currently, the chemical sector accounts for around 70% of the traditional industries, which in turn make up around 70% of Shandong's industrial structure.
In the past few years, the province has taken action to cut output, as well as pursue enterprise merger and restructuring to reduce excess capacity in the coal, iron and steel, and electrolytic aluminium industries, with initial success achieved. However, economic growth in Shandong still lags behind other coastal provinces of similar scale. In the last five years, Shandong recorded an average annual economic growth rate of 6.7%, lower than the 9.3% in Guangdong and 9.2% in Jiangsu, and the national average of 7.3%. It is hoped that by implementing the growth drivers initiative, Shandong, with its GDP ranking third in the country, can expedite its economic growth.
10 Leading Industries: Goals and Plans
Alongside efforts to reduce excess capacity, Shandong is set to develop 10 leading industries by upgrading five traditional industries and nurturing five new ones. Efforts are also being made to formulate relevant development plans.
The Shandong provincial government hopes to upgrade five traditional industries by enhancing enterprises' technology to internationally competitive levels and developing new industrial models. The five traditional industries' development objectives are:
High-end chemical industry: to encourage chemical enterprises to enter chemical industry parks for technology innovation and upgrading, as well as develop new coal chemical and fine salt chemical industries;
Modern high-efficiency agriculture: to build a modern agricultural system to guarantee grain safety, develop new business formats, such as leisure agriculture, and enhance corporate brands;
Cultural and creative industries: to promote in-depth integration between the cultural and creative industries, design services, equipment manufacturing, and consumer products manufacturing;
Niche tourism: to promote new business formats such as rural tourism, and encourage the development of cruise tourism;
Modern financial services: to accelerate the development of inclusive finance; develop micro-lending companies, financing guarantee companies, financial leasing companies; and encourage domestic and foreign financial institutions to set up branch offices.
As for the development of five new industries, the Shandong provincial government plans to nurture advanced manufacturing industries and strategic new industries by making use of the internet, big data and artificial intelligence. The five new industries' development objectives are:
Advanced equipment: to develop advanced power equipment, high-speed trains, general-purpose aircraft, and smart manufacturing, including robotics and smart factories;
New energy and new materials: to develop new-energy batteries, new-energy cars, renewable energy and technologies for the new materials industry including graphene;
Modern maritime exploration and development: to expedite the exploration and extraction of seabed resources, and accelerate the development of such industries as marine biomedicine;
Medical and healthcare: to advance new medicines R&D, build a regional-based national-level medical and healthcare big data centre, and increase medical and elderly care facilities and related services.
10 Leading Industries: Strategies
In a move to deepen reform, the Shandong provincial government will strengthen reform of the state-owned enterprise (SOE) mixed ownership model[1]. Actions to be taken include increasing the equity ratio of different types of capital, including private capital and foreign capital, as well as advancing the strategic restructuring of SOEs. The provincial government will also introduce policies aimed at encouraging different enterprises to participate in relevant projects. Steps taken include setting up a special fund for replacing old growth drivers with new ones and to invest in sub-funds for this purpose, offering preferential policies to the enterprises concerned.
To spur innovation, the Shandong provincial government has called on SOEs to strengthen technology innovation. It also plans to offer tax incentives to small and medium-sized technology-led enterprises, as well as set up various kinds of innovation platforms and strengthen intellectual property protection.
For further opening-up, in addition to giving support to Shandong enterprises in expanding investment in and technological cooperation with countries along the Belt and Road routes, the provincial government has also fully implemented the Negative List for foreign investment access, encouraged the service sector in the province to open up further, as well as advanced reforms aimed at facilitating trade, such as setting up e-ports.
Hong Kong Helps Shandong Enterprises Seek Listing and Asset Securitisation
One of the important moves made by Shandong to advance SOE mixed ownership reform is to encourage enterprises to go public. Pursuant to the Ten Opinions on Accelerating State-owned Enterprise Reform, Shandong is actively promoting the asset securitisation of SOEs. It is hoped that at least three more enterprises will go public or have their core business listed before the end of 2020, and that the rate of asset securitisation of SOEs will be raised to over 60%. By going public, the enterprises concerned will not only expand their financing channels, but more importantly, also raise their level of corporate governance and compliance to meet the statutory and supervision requirements of the stock exchange, as well as investor expectations.
In light of this, enterprises' listing and asset securitisation are closely related to industrial upgrading, which explains why the Shandong provincial government strongly supports enterprises going public. Jinan city is an example. According to Several Measures of Jinan City for Creating New High Grounds for Opening Up to the Outside World and Building Open New Economic Systems, enterprises going public in the domestic market are not only eligible for subsidies, but will also get subsidies to the tune of RMB8 million if they are listed in leading stock exchanges offshore (including the Hong Kong Stock Exchange).
Moreover, the form of listing is not limited to IPO (initial public offering); enterprises going public by way of asset restructuring are also eligible for these subsidies. Also, under the Circular of Jinan City on the Action Plan for Further Promoting Development of the Capital Market, domestic and foreign intermediary organisations (including securities companies, accounting firms, legal firms) can each receive RMB100,000 as incentives.
Currently, Hong Kong is the most preferred offshore listing destination for Shandong enterprises. As at the end of 2018, a total of 50 Shandong enterprises went public in Hong Kong, including three listed on the Hong Kong Stock Exchange in the second half of 2018, namely, Shandong Gold Mining, Qilu Expressway and Yankuang Group In total, they have raised funds amounting to RMB99.4 billion, accounting for over 80% of the funds raised offshore through public offering by the province.
Bolstered by these incentives, it is believed that more and more Shandong enterprises with the right potential will consider seeking listing in Hong Kong. In the process of so doing, they are bound to use the necessary professional services, including financial, accounting, legal and management services, all available in Hong Kong.
Hong Kong: Platform for Overseas Companies Investing in Shandong
The Shandong provincial government is also proactively encouraging local enterprises (including SOEs) to co-operate with leading enterprises in various sectors. Action will be taken to further liberalise relevant investment policies, including liberalising such sectors as infrastructure, telecommunications and communications mentioned in the provincial work report in a bid to attract private capital to invest in projects for high-speed railway, airports and ports. The governments of some cities in the province have also introduced policies offering incentives to foreign investors participating in the restructuring and reformation of traditional enterprises.
In another example from Jinan, foreign investors taking part in the restructuring and transformation of traditional enterprises in the form of merger and acquisition (M&A) are eligible for a reward of 1.5% (or up to RMB10 million) of the paid-up foreign capital. This incentive was introduced under Several Measures of Jinan City for Creating New High Grounds for Opening Up to the Outside World and Building Open New Economic Systems. In the past, the number of Shandong enterprises mergers and acquisitions registered considerable growth, yet the amounts involved were rather small and the participation of foreign investors remained limited.
Hong Kong companies can look out for opportunities in Shandong to negotiate with enterprises in various sectors over co-operation in the form of equity joint venture, co-operative joint venture or equity acquisition (including aborted M&A projects). Compared with establishing new companies or setting up branch companies, this approach can be more effective for enterprises in expanding mainland production capacity rapidly, as well as gaining access to the supply chain and distribution network in the domestic market. Strategic investors can also leverage advanced technology, world-class corporate management systems and leading talent to improve the efficiency of the acquired enterprise to international level.
In the latest Special Management Measures (Negative List) for the Access of Foreign Investment, manufacturing industries including automobile, vessel and aircraft, as well as agricultural and energy resources have been added to the list, offering new opportunities for foreign investors in Shandong, a leading industrial and agricultural province. Last year, a pilot growth driver zone was launched in Jinan. Both the policies and scale of the pilot zone are expected to be effective in attracting foreign investors to set up production lines there.
The district directly operated by the pilot zone's management authority covers an area of 450 sq km, about three times that of other mainland free trade zones (with the exception of Hainan Free Trade Zone). As such, it is conducive to the development of land-intensive industries.
The pilot zone is formulating preferential policies based on Jinan's existing preferential policies for foreign investors, whereby priority is given to foreign investors setting up factories in the zone. Incentives and various preferential measures are offered to foreign investors according to their investment amount and industry type. These policies are still seeking approval.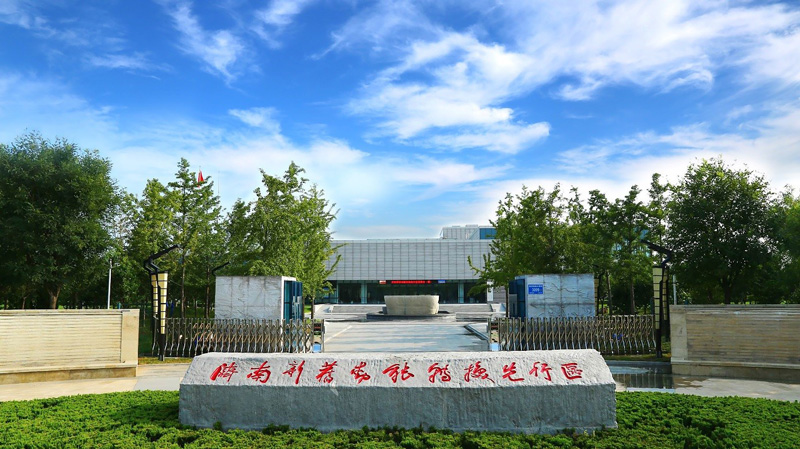 Hong Kong, as Shandong's largest source of foreign capital, is set to play a more prominent role in serving as the bridgehead attracting foreign investment to the province. The availability of a sound legal system, a wide range of professional services (including finance, legal, consultancy) and a pool of bi-lingual talent in Hong Kong, coupled with the dedicated promotion office set up by Shandong province in Hong Kong in July 2018, will bolster Hong Kong's position as the preferred partner of foreign investors in Shandong.
---
[1] According to the Opinions on Developing Mixed Ownership System for State-Owned Enterprises released by the State Council in 2015, in order to implement SOE mixed-ownership reform, steps will be taken to advance the cross-shareholding and integration of state-owned capital, collective capital, and non-public capital. In other words, SOEs will need to have the facility to integrate a variety of different types of capital (including state-owned capital, collective capital, private capital and foreign capital) within their equity structure, while also being able to hold equity in differently-structured enterprises should that be deemed necessary.
Finance & Investment
Technology