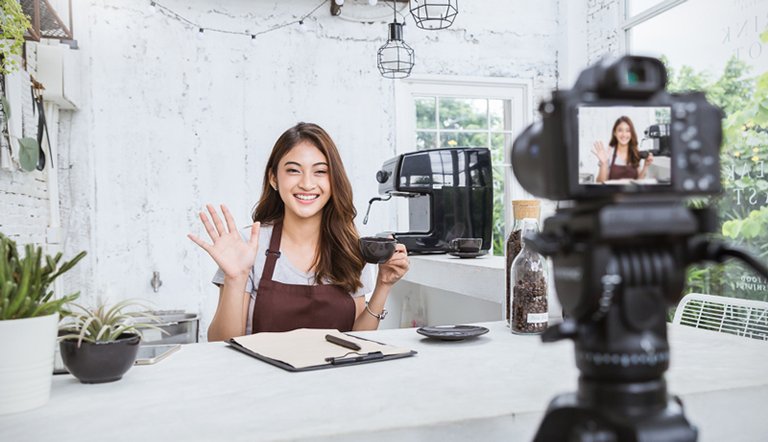 https://hkmb.hktdc.com/en/1X0AFV96
China's Catering Market (3): New Online Promotional Strategies
Thanks to growing internet and mobile penetration rates, more and more Chinese consumers are using mobile apps and social media to access information, including reviews and special offers relating to the restaurant sector. According to a recent survey of the mainland catering market (see Appendix for details), conducted by HKTDC Research, favorable online reviews frequently motivate consumers to visit particular restaurants.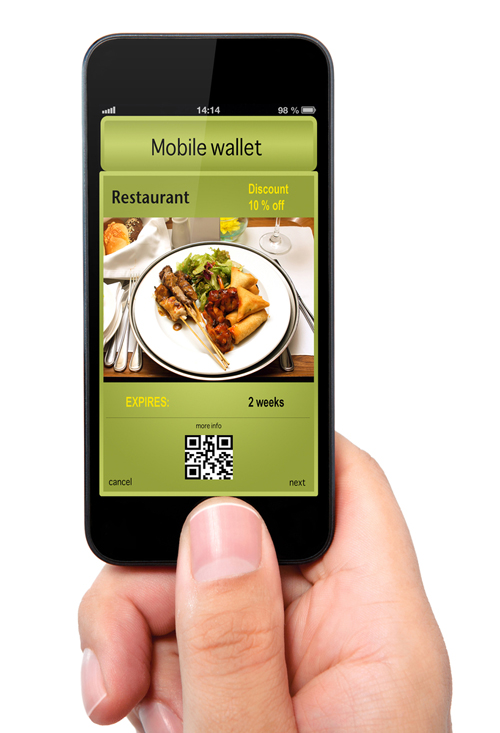 For many younger consumers, sharing their dining experiences on social media is almost habitual, while they also tend to seek out restaurants endorsed by friends and acquaintances. Aside from taking on board the views of known contacts, the culinary experiences shared by influencers or key opinion leaders (KOLs) also play a substantial role in the dining decisions of many mainlanders. In light of this, any company interested in serving the mainland catering market should keep up to speed with all the new online promotional tactics being deployed in the sector and consider how best to tailor them to their own requirements.
One-Stop Catering Recommendation Platforms
In line with the increasing ubiquity of smartphones across the mainland, many consumers are now using phone apps as a way of deciding where to eat. Typically, such apps allow users to search by location, cuisine, price range and type of restaurant, with users specifying their preferences and the apps returning the best matches. Some of the more sophisticated apps also offer booking facilities and, as a means of boosting consumer loyalty, membership reward points and group buy discounts.
Unsurprisingly, many restaurants have registered on these recommendation platforms to ensure that consumers can find them more easily. Consumers, too, can play an active role on such apps, with many allowing diners to post reviews, photographs of their meal and details of the overall dining environment for other users to access. Assessing the impact of such user-generated content, one participant in an HKTDC focus group said: "While some catering recommendation platforms only carry promotional material, actual reviews – with photos of the food and the receipt – are seen as far more trustworthy."
Social Media: The New Word-of-Mouth Channel
Mainland consumers are very open to sharing their experiences with others via social media and, conversely, are inclined to try recommended restaurants after reading their friends' dining posts. Highlighting this, one focus group respondent said: "I often like to try for myself when I see pictures and descriptions of food posted by my friends on WeChat, largely because we have similar tastes."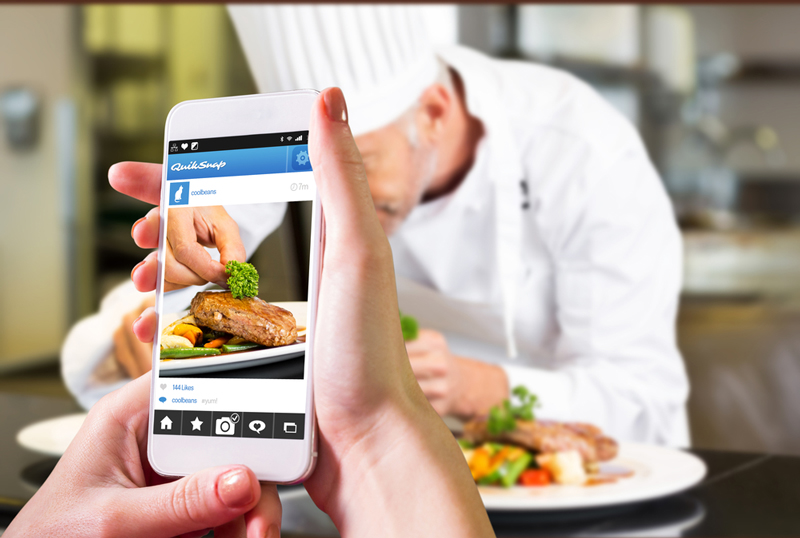 In this time of We-media [1], when everyone has been digitally empowered, the use of social media as a marketing and promotional tool has become very important for the catering industry. Looking to exploit this, many mainland restaurants are revamping their interior and exterior décor in order to create the perfect spots for Instagram shots, ensuring their image is widely circulated by users. [2]
According to figures from the China Internet Information Center (CNNIC), as of June 2018, the three social media applications most used by Chinese mobile internet users were WeChat Moments (87.3%), Qzone (64.4%) and Sina Weibo (40.9%). In order to capitalise on this, a number of mainland restaurants now have their own WeChat public accounts, which they use to offer discounts and to actively build up positive word-of-mouth through consumer engagement.
Influencer Restaurants
Many established influencers and KOLs [3] now offer their opinions, as well as information on particular products and services, via social media and other related channels, with the establishments they recommend often referred to as "influencer restaurants". Typically, influencers and KOLs use videos or livestreaming to showcase a restaurant's menu and its dinning environment, allowing followers to share the experience as much as is digitally possible. After visiting one of these restaurants for themselves, followers are then free to post their own comments on the social media channels favoured by the influencers / KOLs in question, while also sharing their experiences across their own online networks. This cycle of promotion, visiting and posting has, inevitably, become a hugely effective marketing tool.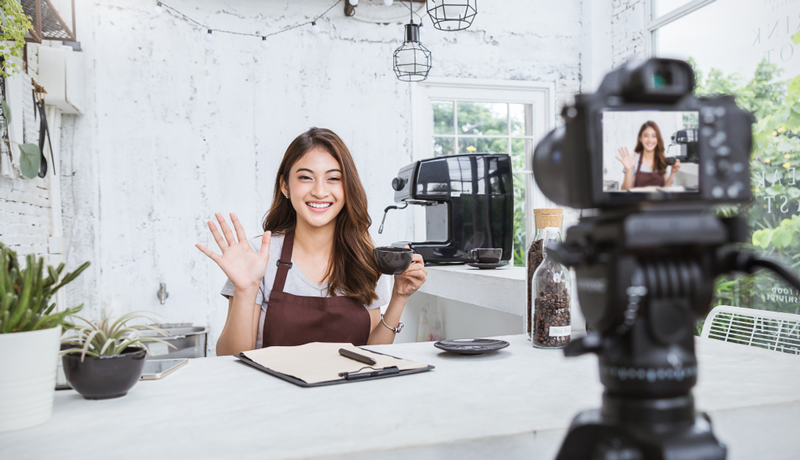 Although recommendations by influencers / KOLs can be perceived as merely advertising, this does not seem to deter consumers from patronising the establishments in question, with many seeing the process as just as much about shared social media experiences as it is about dining out. This ties into a prevailing belief among many younger consumers that "what I like matters, while price is of secondary importance", a philosophy that many influencer restaurants have successfully capitalised upon.
It is not uncommon for such influencer-endorsed restaurants to be – almost literally – overnight successes, particularly if they have invested in eye-catching or novel décor, tableware, menus or food presentation. Indeed, a particularly innovative approach to even something relatively minor may create a real talking point, one that may be posted online and subsequently re-posted by many intrigued social media users.
Conclusion
With so many mainland consumers committed to using mobile apps and social media, restaurant operators are all but obliged to expand their use of online promotional channels. As restaurant apps are so convenient and informative and many consumers now rely on them to find new restaurants, catering enterprises should run ads and offer discounts via these channels if they want to attract the high-spending young consumer demographic.
As an additional incentive, special menus can also pique the interest of those consumers keen on trying new tastes. Particularly when unusual or memorable dishes are served, young people like to immediately share their dining experience via social media, with "let the phone eat first" having become something of a maxim among such diners. In order to further encourage such practices, restaurants should consider offering incentives and rewards to all diners who post or re-post such images.
In order to take advantage of the penchant of many young consumers to follow particular trends, restaurant operators should consider working with influencers / KOLs and using videos / livestreams to showcase their restaurants, creating content that can be widely circulated via social media platforms. It should be borne in mind, however, that, regardless of influencer recommendations, a restaurant can only retain and develop its customer base by providing good food, a convivial environment and attentive service.
---
[1] We-media refers to individuals or enterprises who use the internet to send information to specific individuals or non-specific groups. We-media platforms include blogs, Weibo, WeChat and public forums.
[2] Using the location function of smartphones to share the user's whereabouts via social media.
[3] Influencers and KOLs usually have special skills, knowledge, personality traits or other unique qualities that can shape the opinions of others.
Appendix
Survey Background
As mainland consumers' income levels rise, the frequency of and amount spent on eating out have increased. At the same time, China's takeaway businesses are rapidly integrating with the internet, so that the size of the "internet + catering" market has been expanding at speed. The purpose of the current survey is to identify the latest changes in the habits of mainland middle-class consumers in the catering service market, their preferences and the development trends in online takeaway platforms. The results will serve as a reference for businesses interested in expanding into the mainland catering market.
Methodology
The survey was carried out in the first quarter of 2018. A total of six focus group discussions were held in Guangzhou, Shanghai and Chengdu (two in each city). Each focus group was composed of eight participants who met the following criteria:
Design of Focus Groups
City
Guangzhou, Shanghai, Chengdu
No. of groups
2 in each city; 6 in total (8 people per group, 4 males and 4 females)
Profile of participants
• Shanghai, Guangzhou: Monthly household income of RMB15,000 or more, or monthly personal income of RMB8,000 or more
• Chengdu: Monthly household income of RMB9,000 or more, or monthly personal income of RMB5,000 or more
• Age 18-45; have been a local resident for two years or more
• Are in the habit of eating out, patronising eating establishments at least once a week
• Use online takeaway platforms to order meals, ordering meals at least once a week
• Have patronised at least three types of catering outlets in the preceding month: fast food outlet, Chinese restaurant/eatery, Japanese/Korean/Western restaurant, dessert house, café, tea house, snack shop, bar, ice-cream parlour.
Group classification
Group 1 (eight people)
• 4 males and 4 females, aged 25-35
Group 2 (eight people)
• 4 males and 4 females, aged 36-45
Mainland China
Mainland China