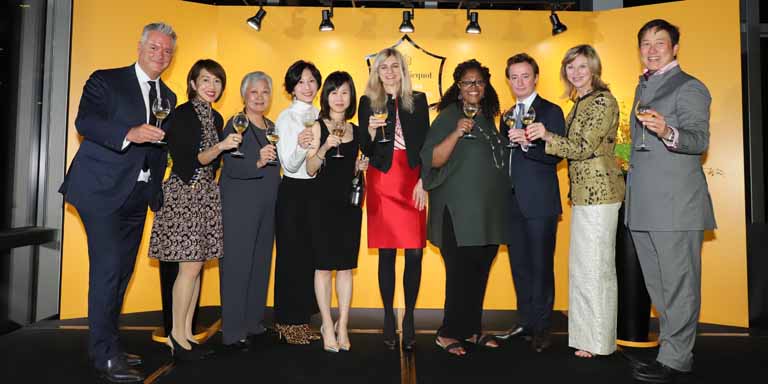 https://hkmb.hktdc.com/en/1X0AFHRU
Enterprising Women Honoured
Winner of the Veuve Clicquot Businesswoman of the Year Bonnie Chan is keen to take Chinese businesses global with her branding company Icicle.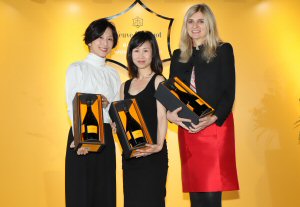 Championing women who have risen up the ranks, the title of Veuve Clicquot Businesswoman of the Year Hong Kong went to Bonnie Chan, Chairperson and CEO of marketing and production company Icicle Group, this year. Ms Chan follows in the footsteps of some of the world's most prolific female business leaders, including the architect Zaha Hadid, Body Shop founder Anita Roddick, and Sarah-Jane Clarke and Heidi Middleton, founders of the Australian Fashion design label Sass & Bide.

Established in 1972 to honour and sustain the legacy of Madame Clicquot – regarded as the world's first female entrepreneur – the title is awarded to those who share the same enterprising spirit as her. The Hong Kong Award was launched at Hong Kong's Women of Wine Festival (WoW) in March this year.

The jury members acknowledged Ms Chan's entrepreneurial spirit and innovation in transforming a traditional printing business into a leading cross-media marketing and creative production company. The CEO says her business is currently in a very dynamic state. "How brands communicate is changing very fast; consumers now expect more purposeful businesses, and that's driving a lot of things."

Congratulations on your win. Were you surprised by the result?
Frankly I was very surprised, as we weren't given any clues and didn't know until the envelope was opened and the announcement was made on the night.

Why are awards important like this for women in Hong Kong?
Women need recognition, and awards like this are encouraging – it's recognising that you're a strong force in the business world, and that we can be impactful. When you start off in your career, you probably don't feel any different, but the higher you go, you realise you're in the minority. That's how I felt, and it's not because I'm sensitive… it's just hard truth, statistics. Any sort of awards like these create role models and give young women something to aspire to.

Does Madame Clicquot's journey resonate with you?
Absolutely – and one of the biggest privileges of being involved in the competition was getting to learn about her. It must have been so hard for her – she was dismissed so many times – but she made Veuve Clicquot an international brand and broke down a lot of walls. Her story is enduring, and we need more stories like that.

The two other finalists were Julia Charlton (founder, Senior & Managing Partner and Principal of Charltons) and Elaine Tsung (founder & CEO of Garage Society). What do you like about their business approach and their brands?
I'd met Elaine and Julia before the award and have known of them for long time. They're both super accomplished – Julia's in finance, a very male dominated environment, and Elaine is a ball of positive energy. Her spaces are super fun, and so many cool companies use them as a launch pad. I've met a lot of great people at Garage Society workshops and events.

You actively advocate women in business, supporting working mothers by offering on/off-site working arrangements. How else do you support women in business?
We've always given more maternity leave to staff than the statutory requirement, and you don't have to have an official leave day if you need to leave early to watch a child's football match, for example. We've also had paternity leave for a long time, and again that's out of respect for women.

What is your current focus over the next 12 months?
We're contemplating what we have going for us, and the unique advantage of being located in Hong Kong in the context of the [Guangdong, Hong Kong, Macao] Greater Bay Area. We want to collaborate more with Shenzhen, and build up a stronger industry knowledge of what's going on in the city. We're keen to be more plugged into global development: some brands that we've never heard of will be huge in the next couple of years across industries like AI [artificial intelligence] and robotics, and could become household names very soon. We want to grow these businesses in China and take them global. Icicle is organising its first client conference in Shenzhen this November and will be inviting tech brands along.
Related Link
Icicle
Advertising Services
Media