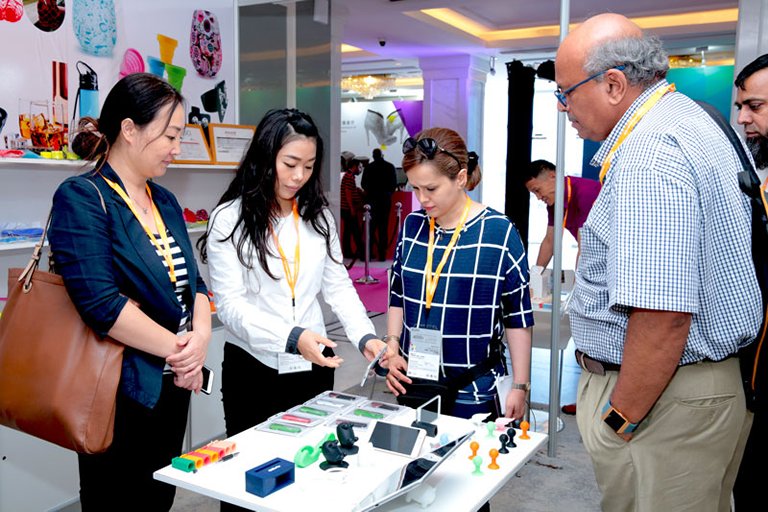 https://hkmb.hktdc.com/en/1X0AF8JT
Unlocking the Middle East Consumer Markets: Takeaways from the Lifestyle Expo in Dubai 2018
Middle East consumers place great value on products of good quality and creative designs, a major observation at the Lifestyle Expo in Dubai 2018 that held from 25-26 June. Large household sizes in the region drove demand for toys and children's products, while the fast-growing medical tourism sector in Dubai buoyed the healthcare equipment and technology niche. (For more survey results, please see Lifestyle Expo in Dubai 2018 Survey Results: A Shining Outlook for Consumer Products)
Compared to the more developed markets such as US and Europe, small order size is expected in the Middle East and Africa. To minimize the default risk, a minimum of 30% deposits are preferred before shipment of goods. On product designs and marketing strategies, manufacturers and traders should take note of the local cultural background. Last but not least, trust is the basis for a long-term business relationship.
Design and Innovation Matters
High quality and innovative design are favoured in the Middle East and Africa market, as consumers place great emphasis on up-to-date aesthetics and products with the latest technical advances. Targeting this trend, Accue, a Hong Kong-based timepiece producer, showcased its new Wi-Fi-clocks at the Lifestyle Expo and received a lot of positive feedbacks.
Accue started the business in 2013 by introducing Radio Data System (RDS) clocks with patented technology. Recently, the company have introduced Wi-Fi clocks which provide accurate and reliable time display by synchronising to the necessary clock configuration and time source using Wi-Fi. After installation, the Wi-Fi clocks would automatically adjust themselves, a feature which is particularly appealing to consumers in Middle East countries such as Iran, Israel and Jordan which observe daylight saving time. Hotels, hospitals and schools which need synchronised clocks are also Accue's potential customers. "To better cater for customers' needs, it is important to introduce products that fit the market characteristics. That's why we introduced the daylight savings function and redesigned some of the clocks with luxurious and colourful design." said Mr Kenny Yip, Director of Accue.
Kids-related Products Star Performers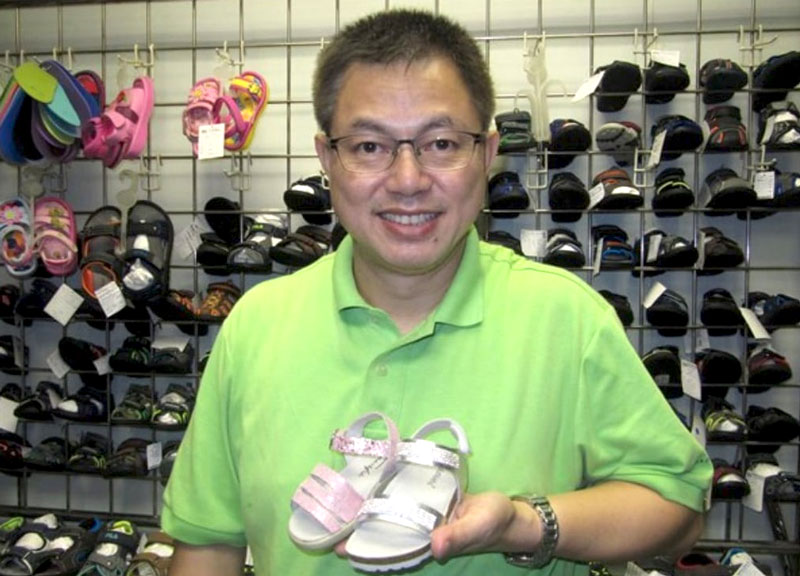 Consumer products targeting children such as apparel and baby toys are in high demand, as large household sizes with two kids or more are commonly observed across most countries in the Middle East and Africa.
Mr Gordon Lui, General Manager of Welldone Shoes Company, earned his first pot of gold more than ten years ago by selling children footwear to the Middle East market through trade fairs. "Middle East customers love our products because of the good quality and trendy design. We also provide them with a wide variety of choices including casual shoes, sandals and school shoes." Welldone Shoes has its head office in Hong Kong and its production base in Guangdong, China. It is now selling at ShoeMart, a footwear chain store in Dubai, Bahrain and Saudi Arabia.
Health Tourism Boom Drives Medical Market
The medical tourism industry in the UAE has become a huge success with foreign patients rating it as a favoured destination for high-quality diagnosis and treatment services. In 2016, more than 320,000 international medical tourists visited Dubai, of which 37% are from Asia, 31% from the Gulf Cooperation Council (GCC) countries and 15% from Europe.
With the rising of medical tourism in Dubai, Regeneration DNA Medical & Healthcare Consultancy Company, one of the Hong Kong exhibitors at the Lifestyle Expo, expects to launch a medical centre in Dubai by this year, with UK licensed doctors providing stem-cell therapy to medical tourists, especially those from the Chinese mainland.
"The reason we choose Dubai is because the Dubai Healthcare City free zone allows foreign doctors to practice there and does not impose any barriers on capital movements and control over the company. We would like to bring this technology to Hong Kong but it would be difficult, since only locally-graduated doctors are allowed to practice and our UK doctors who know how to perform the treatment would face a lot of limitations." said Mr Benny Chan, the CEO of the company.
Consumer-targeted medical products also attracted a lot of attention at the event, including the FivePro 5-in-1 pad introduced by Living and Health Care Company. The 5-in-1 joint protector pad harbours five functions, namely far-infrared energy, anion power, magneto, cold compression and electric moxibustion which are used to comprehensively protect joint and muscle health with seven types of design matching the needs of different parts of our body. With an external rechargeable battery, it can be used everywhere. "We received a lot of enquiries because the technology is still a new concept for customers in the Middle East. Middle East customers will usually take painkillers, apply cream or drug paste for joint problems but that can be inefficient. This product gives them a new solution that is more convenient and effective," said the exhibitor.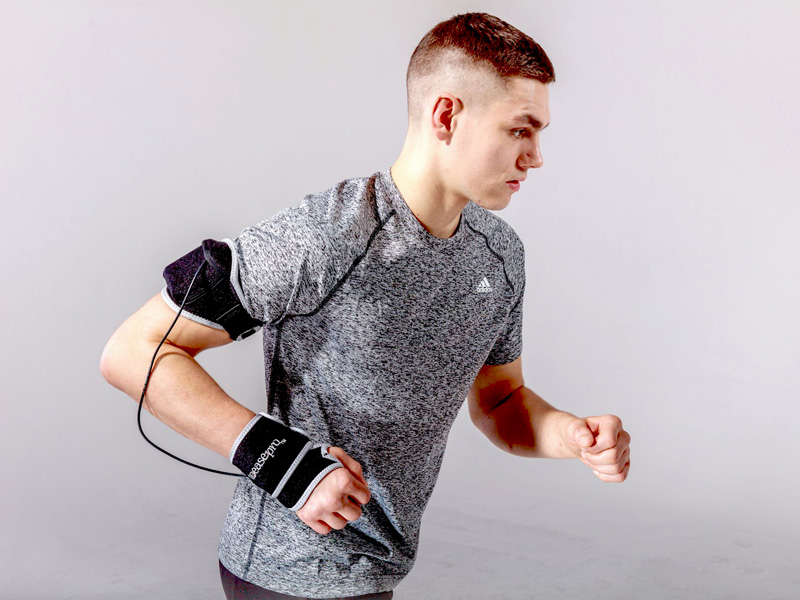 Tips When Selling to the Middle East/Africa
Exhibitors in the Lifestyle Expo have also shared some tips on conducting businesses in the region in the aspects of business operations and marketing.
Expect Small Order Size
Order sizes in the Middle East and African market are relatively small, with a range from 100 units to 5000 units, according to the survey results. In particular, buyers with their main lines of products being consumer electronics and IT products as well as fashion and fashion accessories tend to ask for order size below 500 units, which is often below many suppliers' minimum order quantity (MOQ). In order to accommodate such a small order size and test the market, suppliers who also sell to developed markets such as US and Europe tend to sell their inventory from developed markets to the Middle East and African market. In some cases, a higher unit price will be quoted if the order quantity is too little.
Settle Payment before Shipping
Although there isn't much barriers when doing businesses in the Middle East and Africa, suppliers remain cautious when it comes to payment. Letter of credit (LC) is not very common in the region except for very reputable buyers. Exhibitors usually require at least 30% deposits or even full payment before shipment of goods.
Local Culture Matters for Product Design and Marketing
When it comes to product design and colour preferences, it is important to consider the cultural background of the target market. For example, with the majority of the population in the Middle East being Muslim, toys producers avoid using pigs in their products due to the religious belief. In terms of the use of colour, Middle East consumers prefer gold and bright colour and use of shiny materials in apparels and jewellery.
Local Presence in Your Targeted Market
Exhibitors from the Lifestyle Expo find it useful to have local presence in the Middle East market for business operations, with respect to their previous market experiences. Products can be showcased in the physical store or location for local suppliers or retailers to choose from and it is easier for business negotiation with the presence of a local office. With limited capital and human resources, businesses in Hong Kong could also opt to work with local partners in the Middle East for product displays.
Localise Marketing Strategies
In a diverse market like the Middle East, it is important to identify the market characteristics in order to build the right marketing strategies and product advertisements for respective regions. For example, 90% of the population in Saudi Arabia are Arab while its neighbouring country, UAE, is a multi-national market with expatriates making up more than 80% of the population.
More than half of these expatriates are South Asian such as Indian, Pakistan and Filipino. With such a different demographic, one-size-fits-all strategy doesn't work and suppliers should adjust according to local appeals and preferences.
Establish Friendly Relationship
Building trust is key when doing businesses in the Middle East since personal and professional relationships are not considered separate. Arabs prefer to do business with people they know and trust. Supernic Limited, a Hong Kong based radio manufacturer, shared an incidence of how it gained trust with a local buyer more than 20 years ago. At that time, radios were quite new in the Middle East market and thus a local buyer was not aware that the radios they ordered with Supernic were assigned with frequencies used by the police.
Supernic's owner described how prompt action in helping the customer to solve the problem built trust and laid the foundation for a long-term relationship, "When we realised our radios were being held by the customs, we offered full refund to our client and produced another batch of radios to them because we value our relationship and look for long-term partnership."
United Arab Emirates
Middle East