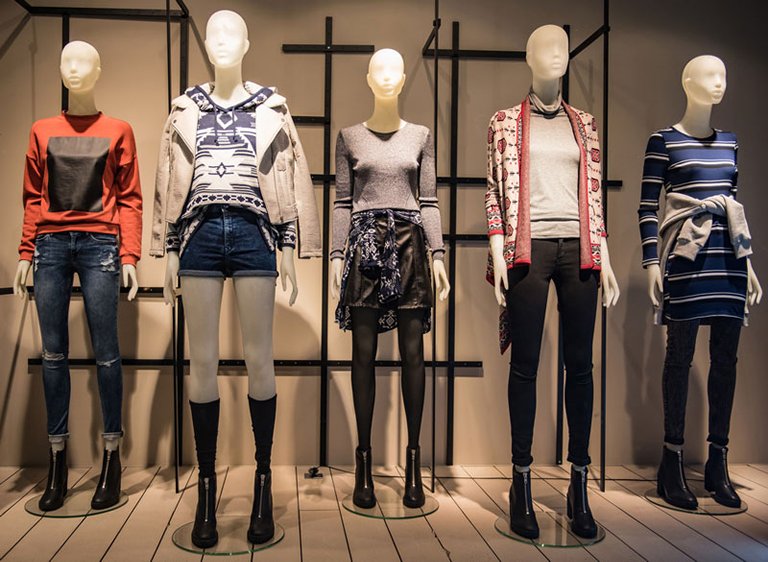 https://hkmb.hktdc.com/en/1X0AF4G8
Accessing the ASEAN Consumer Market: Fashion and Accessories (Marketing)
For overseas fashion brands to expand into the key ASEAN markets, formulating an optimal marketing strategy is essential for a successful launch and brand building. Apart from the traditional marketing options, Hong Kong fashion suppliers and designers should also pay attention to the prevalent online marketing channels in the region.
Fashion Shows – the Starting Point for Brand Stories
There are plenty of iconic fashion events held in major cities of the region. The most established shows include the Bangkok International Fashion Fair and Bangkok International Leather Fair[1], Kuala Lumpur Fashion Week[2], Jakarta Fashion Week[3], and Singapore Fashion Week[4]. With an aim to promote fashion talents and designers in the region, the ASEAN Fashion Designers Showcase (AFDS)[5] organises fashion shows featuring the work of designers from many ASEAN countries. Apart from catwalks, some fashion shows also packed with presentations, tradeshows, market appointments and gala dinners. Manufacturers, producers, suppliers, traders and designers from ASEAN's fashion and leather industries participate in these iconic events to showcase their innovations and creative products, as well as to communicate their brand stories.
Fashion shows also create numerous opportunities for media exposure and publicity. Not only for brands, but also for editors, retailers, bloggers and celebrities, who share their personal opinions and experiences on Twitter, Facebook and Instagram. The communication benefits have moved far beyond that of the fashion press, as celebrities and fashion gurus propel fashion shows into the pages of mainstream newspapers and magazines. Tapping into established and iconic fashion shows ensures a greater audience than perhaps one brand can attract alone.
Private Fashion Events – Up Close and Personal
How can a foreign brand establish a foothold in an ASEAN country without a huge advertising and marketing budget? One option is private events for new fashion brands or designers.
A private fashion event is a more intimate and modest version of large-scale gala fashion shows, focussing on creativity, engagement and communication. Both local and foreign designers can unveil new collections via a private fashion event that is only open to an invited audience of buyers, editors, influencers, and socialites. This type of private event is usually a music, lifestyle, and fashion crossover. Besides fashion and accessories, there are usually exhibits of other lifestyle products as well.
After the catwalk, merchandisers can take a closer look at the collection and communicate with the designer. There are also media interviews and influencer shots, with influencers spreading pictures through YouTube, Instagram, Facebook, and LINE, while journalists write about their experience of the event.
Even luxury houses, such as Gucci and Dolce & Gabbana, also hosted private events when they made their debut in the ASEAN region. Through the exclusive event, brands seek that elusive connection with their target customers and help build attachment to the brand before they have even purchased it. For Hong Kong up-and-coming fashion designers, private fashion shows open a new marketing avenue for building brand awareness and getting to know potential customers up close and personal.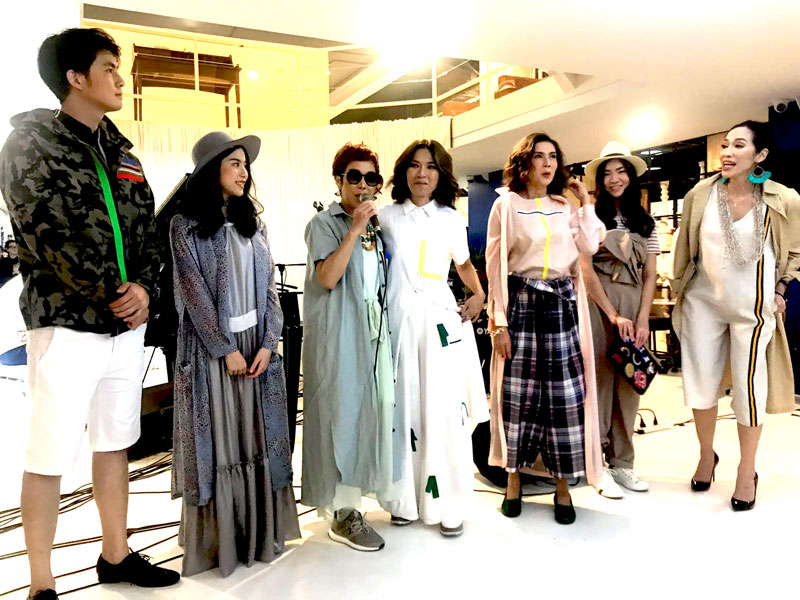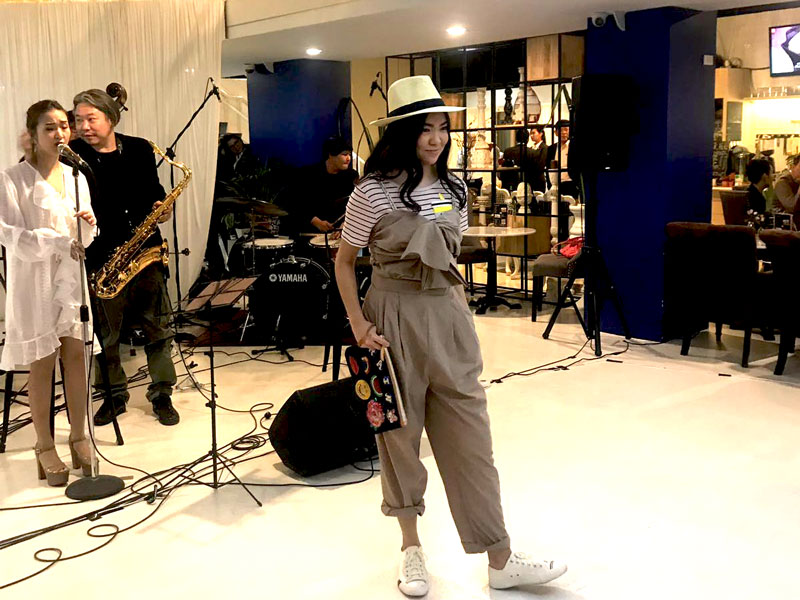 Partner with a Retailer to Host a Trunk Show
A trunk show is an event in which fashion designers present their latest collections directly to store personnel or customers at a retail location. It can be a great way for a designer to meet one-on-one with customers, get feedback on designs and fine-tune a sales pitch. In many cases it allows buyers to preview and purchase merchandise before it is made available to the public. Some retailers do not mind hosting designer trunk shows so they can test new products before making a commitment. It is better to use models or mannequins to display the collection, so the retailer can see how customers respond. To ensure a successful truck show, raising publicity is important, such as promotion through the social media.
Social Media Marketing
Search traffic and social media are two significant drivers of websites volume. For the young population in ASEAN countries, social media clearly has an upper hand. Facebook and Instagram are among the most popular social networks, where internet users in Thailand, Malaysia and Indonesia spend several hours daily. Social media has fundamentally changed the way brands interact with customers in ASEAN. It has become an essential tool for marketing, public relations, and customer service. That said, many businesses have not taken advantage of social media in expanding their markets.
Connections and engagement are the keys in social media marketing. Customers who experience positive interactions with a company on social media are more likely to recommend the brand. When they make recommendations on social media it has a much wider reach than if they just tell a few friends. Fashion brands need to make sure that the social media content is timely and engaging, and that the content resonates with the target market. They can make use of videos or live streaming to better engage the target audiences.[6] Alternatively, brands can consider buying paid ads or sponsored posts on social media such as Facebook and Instagram to boost their visibility.
Influencer marketing is another way to gain attentions of the right customers. Over 90% of global content on social media is generated by the 3% of influencers on these platforms. Many brands would love to collaborate with influencers as they understand the advertising power of those influencers, but it is often hard to find a suitable one and evaluate the influencers. Seeing this gap in the market, a Hong Kong-based start-up, Advwhere Limited, offers an innovative solution. Advwhere builds a self-served and data-driven platform named Cloudbreakr to match brands with the right influencers in different markets. The platform connects brands with the most influential content creators, who can turn the brand message into a steady stream of compelling stories, photos and videos in the social media.
However, as easy as social media has made it to connect and interact with customers, it does come with a few drawbacks. It is hard for marketers to control public response in social media, as platforms like Facebook and Twitter allow anyone and everyone to share their opinions.

Before jumping on the social media bandwagon, fashion brands can make use of the analytic tools on popular platforms like Facebook and Twitter, to plan ahead for specific targets, such as page views and the number of followers. It is also important to create content strategy and guidelines that match not only the company's targets, but the company's brand image and mission. They should make sure that the social media content and related activities maintain a consistent brand image and reputation.
---
[3] www.jakartafashionweek.co.id
[4] singaporefashionweek.com.sg
[5] aseanfashiondesignersshowcase.wordpress.com
[6] Facebook, Instagram, YouTube, Twitter, and Snapchat have live streaming capabilities.
Please click here to purchase the full research report.
Garments, Textiles & Accessories
Thailand
Malaysia
Indonesia
Southeast Asia
ASEAN