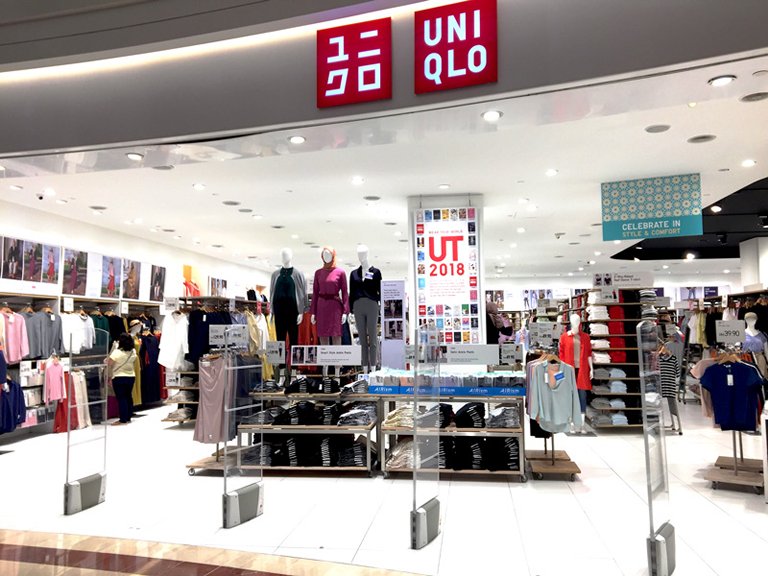 https://hkmb.hktdc.com/en/1X0AF22S
Accessing the ASEAN Consumer Market: Fashion and Accessories (Market Entry Strategies 1)
For Hong Kong SMEs in the fashion and accessories industry interested in selling to the ASEAN markets, they should consider the pros and cons of various market entry methods, to choose an optimal market entry strategy which best suit their business needs.
Market Entry Methods
Operate Own Retail Stores (Franchised or Self-owned)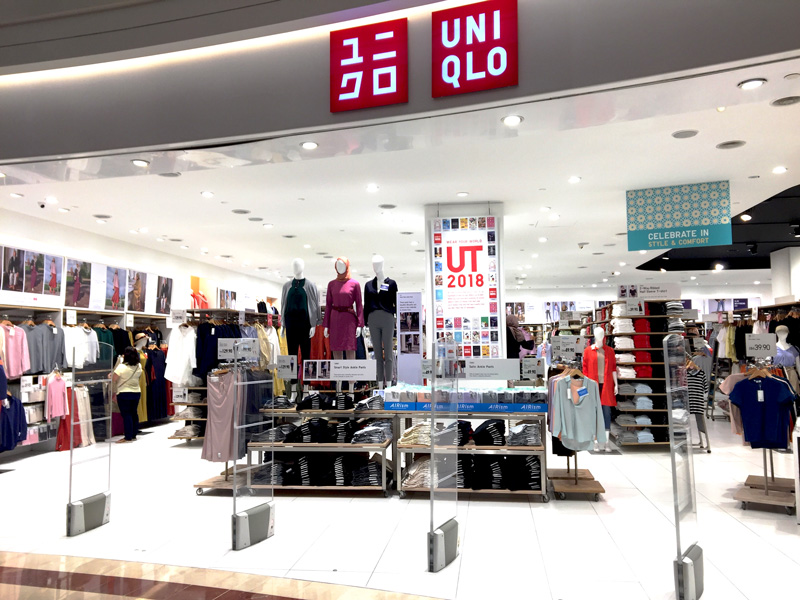 To ensure a total control of image, international brands usually enter the ASEAN market by opening own-brand stores. Luxury houses, such as Louis Vuitton, Chanel and Giorgio Armani set up fashion flagship stores in upscale shopping malls located in major cities, including Bangkok, Kuala Lumpur and Jakarta.
Fast fashion brands, such as H&M, Zara, and Uniqlo are now joining luxury houses in opening their own retail shops in big cities across ASEAN.
Sportswear brands, such as Nike or Adidas, mostly expand by means of franchising, and keep a number of self-managed shops.
Market to Retailers
Unlike global brands, most overseas fashion suppliers and exporters enter the ASEAN market mainly through multi-brand fashion stores and mid- to high-end department stores. Hong Kong fashion suppliers can approach leading retailers which are actively looking for fresh designs and new items to complete their product offerings. Concept stores, such as Thailand's Jaspal, Indonesia's THE GOODS DEPT, and Malaysia's Fabspy, present good opportunities for niche and new designers. These concept stores are usually more receptive to collaboration, if the designer can come up with an innovative and unique concept.
Up-and-coming fashion designers can also approach department stores with their portfolio or propose a joint promotion event, such as a trunk show. Key department stores like Thailand's Siam Paragon, The EmQuartier, Central Department Store; Indonesia's Matahari; as well as Malaysia's Parkson have brought in cutting edge overseas designers who were lesser-known to ASEAN consumers.
Selling through a retail chain is an efficient way to reach a wide customer base. By utilising an existing retail network, suppliers can expand their geographical operations quickly, reducing their own stock-holding and distribution costs. Dealing with a retail chain gives supplier access to an additional customer base without investing in opening their own stores. If suppliers can build a good relationship with key retail chains and department stores, they might benefit when those chains expand their network across the ASEAN region. Notable examples of such retailers include Parkson Department Store, Central Department Stores, Club 21 and Jaspal.
Understanding how retailers buy is the key to success, as different retailers have their own sourcing and buying patterns. Some retailers may make purchases on a seasonal schedule or prefer to place orders at large industry-wide trade shows. Some want to place a batch of orders before the high season, all set to ship on different dates. Hong Kong fashion suppliers or designers should be prepared to accommodate various kinds of schedules.
One major shortcoming of selling direct to retailers is that most request merchandise to be delivered under a consignment agreement rather than as a sale, which means that the merchandise is only paid for after it is sold. Under such an agreement, the consignee does not have the same pressure to sell the merchandise in question as it would if it owned the product. Whatever remains unsold can be returned to the consignor, usually at the consignor's expense.
On top of that, major department stores ask suppliers for as long as 60 days credit. Extended payment terms do not give much flexibility for suppliers to manage their cash flow effectively.
There are several issues that an overseas supplier or fashion brand should be mindful of when selling direct to retailers in ASEAN:
Logistics – Retailers expect suppliers to ship the requested volume on time. Some department stores have distribution centres (DC), and overseas suppliers are required to warehouse a minimum amount for each stock keeping unit (SKU) in the designated DC. Some department stores (e.g. The Mall Group in Thailand) do not have a centralised DC and require suppliers to deliver goods directly to individual department stores. However, omnichannel fulfilment strategies, such as buy online/pickup in-store or order online/deliver to home require multi-logistics formats and real-time inventory visibility. Overseas suppliers should consider a multitude of factors, including product availability, timeliness, freight costs, margins and the price point of the product, while determining the best way to deliver products to retail customers.
Merchandising – Retail merchandising can be key to a supplier's success. Products that are not properly displayed and not adequately stocked will result in lost sales for the brand. Retail merchandising is something that requires constant attention. Ideally suppliers should monitor store-level demand in real time to ensure the top-selling items remain in-stock. Even within the store, suppliers need to be sure that their products are right in the line of customer traffic. Products stand a lesser chance of being purchased if tucked away in the furthermost corner of the store where customers hardly ever go. Suppliers cannot rely on the retailers to do merchandising for them, especially in large scale retail chains.
Marketing – Most retailers require fashion brands to provide a comprehensive marketing plan; In addition to investing a certain percentage of sales in marketing and promotion, it is necessary for the brand owner to have a basic understanding of the local market, consumer behaviour, as well as marketing and promotional channels to reach end-consumers. After all, retailers buy products which have the good sales potential.
Sales Personnel – To encourage retailers to sell their products, suppliers may need to provide training support for the store sales teams on the product knowledge, as well as sales incentive programmes. Department stores usually give suppliers an option to place sales personnel on premises to answer customer inquiries. Even though hiring sales staff involves extra operation costs, the presence of a sales person may make a big difference on sales performance.
Order size – Manufacturers and suppliers may want to enforce a minimum order to all their buyers without exceptions. This allows them to discount the products since they buy in bulk. However, it is often difficult to negotiate minimum orders with established retailers in ASEAN. Suppliers might have to consider no minimum order on the first purchase to incentivise sign-ups.
Sell Through Local Agents/Distributors
Since selling direct to retailers involves a large amount of work and quite some challenges, overseas suppliers usually cannot manage without setting up a team on the ground in the local market. An alternative way to minimise initial investment is selling through a local agent or distributor. Finding new overseas distributors is often the first thing in the mind of Hong Kong suppliers who wish to start exporting to a new market.
The difference between agents and distributors is that the agent takes orders in the supplier's name while distributors act in their own name and may stock products purchased from the manufacturer for resale. The choice depends on the nature of the business and the relationship with which the supplier is most comfortable.
Pros and Cons of Using a Distributor
The process of finding and selling to retailers in an unfamiliar ASEAN market can be costly. Many exporters would rather deal with a regional distributor or a local distributor in each country than individual retailers, as each order could create a lot of follow-up work.
When Hong Kong manufacturers or suppliers uses distributors to enter the ASEAN market, it becomes the responsibility of the distributor to find local retail customers. Manufacturers or suppliers can quickly start their retail penetration in a selected ASEAN country, be it Indonesia, Malaysia or Thailand, through the distributor's network without having to spend much money or involve company resources in channel building.
Distributors can help handling logistics and custom clearance issues. They may have a system in place to keep track of inventory in the DC and individual retail stores and help replenish merchandise in a timely manner. They also understand the culture, consumer tastes, and shopping behaviours of the local market. An experienced local distributor can be very valuable as each ASEAN country has a unique mix of ethnicity, language and religion.
Moreover, a local distributor can reduce the need to invest in providing customer services. The supplier or manufacturer could not rely solely on the distributor to obtain orders, answer all questions and addressing complaints from retail customers. Building a direct relationship with local retail customers is a must to gain a clear understanding of the customers' businesses, and tailor relevant service offerings accordingly.
Some retailers may prefer dealing with distributors for convenience. The most important thing to a retailer is keeping their shelves stocked with products that sell. If they deal direct with manufacturers, they have to visit the factory, review product catalogues, set up a new business credit forms, set up ordering and accounting, and so on. Distributors make things easier for retailers, and more importantly, most distributors will bulk purchase products, while retailers will not. Some distributors sell multiple brands, they act as aggregators and offer bulk discounts for retailers that buy multiple brands and ensure consistent delivery times.
Despite numerous advantages, working with a local distributor has its downsides. First, in return for taking on the supplier's trade-related risks and burdens, distributors will expect heavy discounts and generous credit terms of up to 60 days. Secondly, suppliers may lose some control of the way their products are marketed and priced. Thirdly, distributors often demand a long period of geographic exclusivity, so Hong Kong suppliers need to be sure that the distributor they choose has the experience in selling their type of products with existing retail network.
How to Find an Overseas Distributor?
One of the best places to connect with potential partners is fashion shows, either in Hong Kong, or even better in the target markets. Attending international fashion shows is often a good starting place for relatively new exporters. They can also gain a snapshot of the competitive landscape. Some department stores and retailers will refer the overseas supplier to local distributors they trust if they are satisfied with the supplier's proposals, product range and quality, and would like to add them to their supplier list.
B2B online marketplace is another channel to connect with potential overseas partners. Alibaba's B2B e-commerce has more than 40 industry categories and connects buyers and sellers in more than 190 countries worldwide. Another platform to consider for B2B is Amazon Business. The Seattle-based company's platform serves businesses of all sizes and across all industries and connects buyers, manufacturers and sellers. In addition, Zilingo Asia Mall (ZAM) is the B2B extension of Zilingo, allowing merchants around the world to buy in bulk from Asian suppliers.
Perhaps the best way to find good partners is always word-of-mouth. Suppliers who know the right person in the local market can steer to the right place faster. Trade associations and chambers of commerce are usually the starting point to get to know industry players in the target market.
Creation of a Distributor Agreement
If Hong Kong exporters decide to sell through a local distributor in ASEAN, they should ensure the creation of a properly drafted distributor agreement, ensuring that certain important clauses are not omitted. Distributorship can either be exclusive or non-exclusive. Distributors usually make a request for an exclusive territory, as an incentive to allocate adequate resources towards the development of sales for the overseas supplier. As an alternative, the distribution agreement may specify that the distributor is non-exclusive, but the supplier only appoints one distributor in that territory. As such, no additional distributor would be appointed for the territory if the supplier's targets are satisfied. This arrangement gives incentives to distributor without restricting options of the supplier. In addition to consulting a legal professional, it is recommended that the distribution agreement to be reviewed by an industry expert in the target market.
Please click here to purchase the full research report.
Garments, Textiles & Accessories
Indonesia
Malaysia
Thailand
Southeast Asia
ASEAN