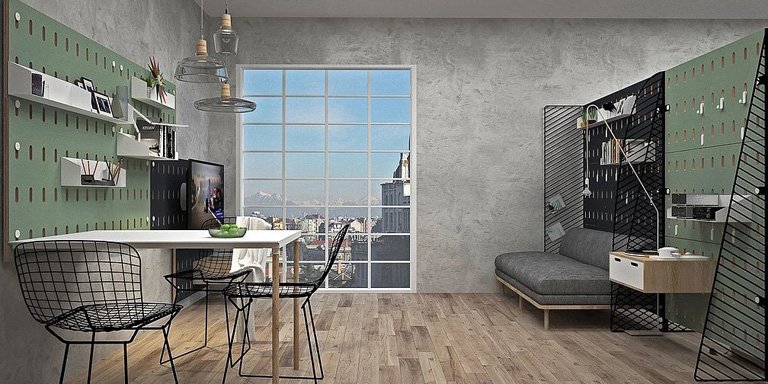 https://hkmb.hktdc.com/en/1X0AEOS8
Italian Creativity Leverages Hong Kong Platform
Designer from Milan creates classy Italian products that appeal to the Chinese Mainland's fast-growing middle class.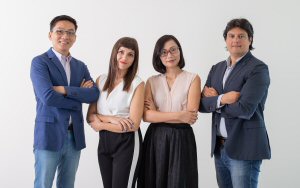 Hong Kong's strategic location and favourable business environment make the city a magnet to entrepreneurs from around the world. Italian designer Elena Raho is yet another business figure to choose the city as a base to spearhead her empire's expansion in the region.

Ms Raho sees immense potential on the Chinese mainland, where affluent consumers display a growing appetite for luxury and quality products, especially those with the design cachet of her native country. Hong Kong has become the perfect springboard for her Italian design team to reach the mainland market and leverage connections she forged with partners in Zhejiang and Wenzhou through the Hong Kong Trade Development Council's DesignInspire exhibition. She is now well on her way to establishing a foothold in the mainland with wide-ranging product lines.
Eyeing Opportunities in China and Southeast Asia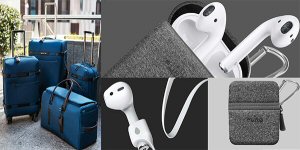 Since 2014, Ms Raho has developed an affinity for Hong Kong, paying regular visits to the city as the Research and Development Manager of an international fashion brand. So, when she decided to set up her own design company, DO IT - Ideas Into Things Ltd, Hong Kong was a natural choice of base from which her all-Italian design team could venture into the mainland and Southeast Asian markets.

DO IT specialises in fashion and functional accessories, home décor and interior design but sets itself apart by going well beyond design. The company offers a range of services throughout the product journey, from sourcing materials and product development to advertising the final creations, including video and photo shoots.

The Hong Kong headquarters' team leads the charge to capitalise on massive business opportunities in the mainland and Southeast Asian markets. "The consumption power of China's middle class is staggering," says Ms Raho. "They want to buy luxurious, quality products with Italian design to reflect their sophisticated tastes." Mainland consumers greatly value the eco-friendly and sustainable attributes of Italian designs.

Building Profitable Networks Through HKTDC Platforms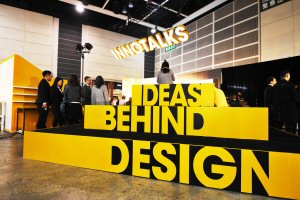 DO IT made a major breakthrough at DesignInspire, organised by HKTDC in December 2017, when it successfully linked up with Wenzhou footwear conglomerate Aokang Shoes Co Ltd, and won the design brief for the group's handbag division. The alliance reflects the growing trend of mainland manufacturers working with overseas designers to internationalise their brands.

"We provide complete design and branding services for the group's new handbag brands," says Ms Raho. "We handle product design and development, follow up with factory production and create product images and catalogues." Ms Raho is delighted that Aokang selected her company in the group's first partnership with a Hong Kong entity. Aokang plans to introduce two collections with international appeal and distribute them through 3,000 mainland stores.

Communication is key in any partnership. Ms Raho leaves Putonghua conversations to her Hong Kong colleagues while she focuses on building mutual understanding by straddling the cultural differences between China and Italy. "We help mainland clients understand that Italian designs are simple and functional, yet individualistic and playful. On the other hand, we have learned to adapt to the needs of the mainland market," she says.
Bridging Between Hong Kong and Regional Markets
Having lived in Hong Kong for more than three years, Ms Raho appreciates the city's internationally minded people and ease of travelling to and from the mainland for business meetings. Her Hong Kong team acts as a highly effective bridge between the company's Milan designers and mainland clients.

Through HKTDC's exhibitions, the company has established a wider and more profitable network with mainland and Southeast Asian buyers. DO IT took part in "In Style-Hong Kong" in Malaysia last November, just before DesignInspire, and also joined the "Hong Kong Creativity In Business" delegation to Hunan in July this year to showcase the company's design solutions and connect with potential buyers in business-matching sessions.

DO IT next plans to introduce an e-commerce platform to tap into the phenomenal growth of e-tailing in the mainland and market Italian-designed products to consumers there.
Italy
Hong Kong
Mainland China
Western Europe