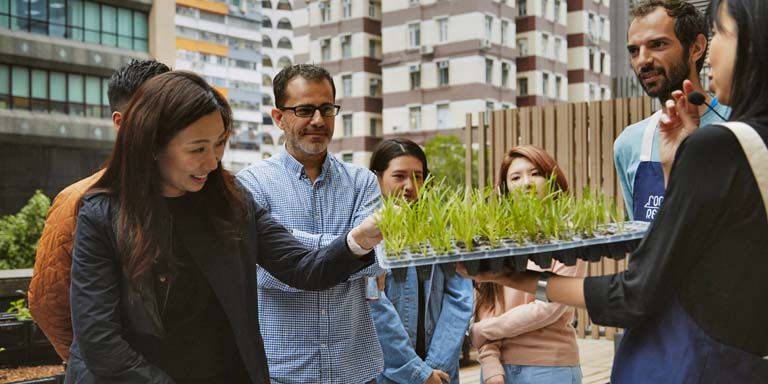 https://hkmb.hktdc.com/en/1X0AEK84
Gardens in the Air
A new project is helping citizens enjoy the fun of gardening in the middle of skyscrapers in Hong Kong.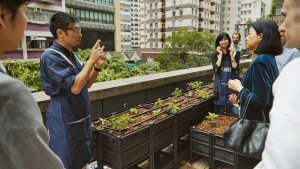 Urban-dwelling Hongkongers can get stuck into gardening this summer in the latest initiative of a city going ever greener.

Garage Greens, a new project debuting this month at Garage Society, the fast-growing co-working platform, lets participants grow their own vegetables in the heart of Hong Kong.

The first of the three-month seasonal plating program runs from 3 Aug to 31 Oct 2018, and for those who have never gardened before, help is at hand. A host of events – from hands-on workshops to cooking classes and much more in between – will guide participants to getting the best out of their produce, and enjoy its bounty.

The venue is Garage Academy, the company's latest campus, opened in Wan Chai in April. Hei-Yue Pang, Programme Manager at Garage Society, said the 2,000 sq ft terrace of the Lockhart Road premises lends itself perfectly to urban gardening, and the growing desire among Hong Kong residents to live more sustainably.
Knowledge-Sharing
The programme also syncs with Garage Society's belief that "helping to bring everyone closer together and promote knowledge-sharing within the community is simply a new way of working."

"Garage Society is a community for the new generation workforce," she explained. Founded in 2014 – now with four locations on Hong Kong Island and three in Southeast Asia – its platform extends beyond contemporary co-working space to offer events, an internship programme, as well as recruitment and investment support for start-ups, creatives, freelancers and digital nomads.

Among its members – and indeed the wider community – a desire to live greener and get back to nature has well and truly taken root.

Garage Greens participants can access and maintain the garden on any weekday between 10.30 am and 7 pm. While their greens sprout on the terrace, events unfolding inside including film screenings, seminars and workshops will share knowledge and insights about sustainability and the food industry.
Business Partners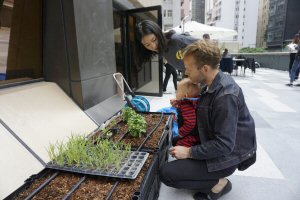 A number of business partners in the sustainability space are supporting the Garage Greens initiative.

The expert farmers from Rooftop Republic, a social enterprise that promotes urban farming and sustainable living in Hong Kong, will hold fortnightly workshops to keep the gardens operating at peak performance. Rooftop Republic, a thriving enterprise providing urban farm set ups and farming workshops in locations across the city, is also hosting a farm to table cocktail soiree on 27 July to kick off the first Garage Greens planting.

At harvest time, free recipes from JouSun.com – an online farmers' market and member of Garage Society – will help growers find interesting ways to prepare and serve their produce.

"A farmers' market is also planned where participants will be able to show off their seasonal greens, exchange with fellow growers or even sell to attendees," Ms Pang said.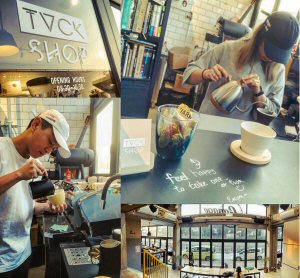 Social Club, a Hong Kong coffee start-up about to open its fourth location in Garage Academy, will be involved, too. Cyrus Kwok, a seasoned hospitality professional and the company's co-founder, said Social Club serves its specialty coffee, roasted in Perth, Western Australia and imported weekly to ensure freshness, in all of Garage Society's locations. In keeping with the start-up's low waste, sustainability ethos, produce from the Garage Greens initiative will be included in its menu.

"We will also have weekly drinks in our co-working space using herbs from the terrace," Ms Pang said.

Garage Greens will be a rolling programme with a new cohort every three months. The fee per programme is only HK$800.
Related Links
Garage Society
JouSun.com
Rooftop Republic
Social Club