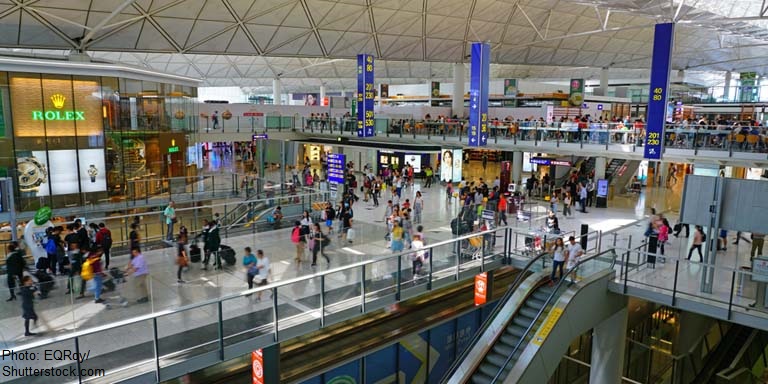 https://hkmb.hktdc.com/en/1X0AEK39
Asia Pacific Duty Free Shopping Accounts for Almost Half of World Total
Thanks partly to the generous spending by Chinese mainland tourists, duty free revenue from the region made up 45 percent of global total.
While the surge in outward-bound tourism numbers from across Asia – and particularly from mainland China – has been well-documented, with the phenomenon endlessly debated at various travel-trade events, a number of ancillary sectors have also seen their fortunes transformed, though many have been notably less-inclined to publicly highlight their windfall. Perhaps reluctantly emerging from the shadows, this year's Singapore-held Tax-Free World Asia Pacific event made it clear just how much the region's duty-free industry has benefitted.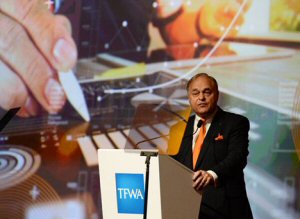 Understandably taking a global perspective, Erik Juul-Mortensen, President, of the Paris-headquartered Tax-Free World Association, said: "In 2017, the total value of global duty-free and travel-retail sales was US$68.6 billion, a year-on-year increase of 8.1%. This was largely driven by Asia-Pacific receipts, which, last year, accounted for revenue of $30.6 billion, an 11.6% year-on-year increase, one that now sees a 45% share of global sales sourced from the region.

"Overall, this upturn is down to two particular factors. Firstly, the potential customer base has continued to grow, rising by 8.4% in 2017. A number of the major airports across the region, however, recorded far sharper increases. Kuala Lumpur, for instance, saw its international passenger numbers grow by 14.7%, while Narita, Japan's busiest international airport, was up 13.6%. For their part, Singapore, Bangkok, New Delhi, Jakarta and Guangzhou all broke through the 60 million passenger mark, while Shanghai and Hong Kong both had traveller throughput of more than 70 million.

"On top of that, total global economic activity grew by 3.8% last year. As a result, the International Monetary Fund's [IMF] global growth forecasts for 2018 and 2019 have been revised upwards to 3.9%. This is a clear indication of improving personal economic prospects and of pan-national middle-class growth. This is delivering ever-increasing international passenger traffic – inbound and outbound – with a new generation of travellers having a level of disposable income their parents could only have dreamt of."

Despite these upbeat signs, Juul-Mortensen still felt duty-bound to end on a note of caution, saying: "At present, the global economic outlook is still uncertain and the pressures on the duty-free and travel-retail industry have, arguably, never been greater. At the same time, the industry's value proposition remains under threat, as is its ability to compete convincingly with m- and e-commerce. We need to ensure we are part of the digital ecosystem."

Taking a longer historical perspective – and, consequently, yet more upbeat – Filippo Bianchi, Managing Director of the Boston Consulting Group, a Massachusetts-headquartered management-consultancy firm, said: "The size of the airport retail market has actually tripled over the past 15 years, growing three to four times faster than other physical retail channels, and the industry hasn't yet reached its peak in terms of creating value, with a number of key assets still largely underleveraged.

"Most obviously, there is its inherent data richness. Travel is potentially the single best offline retail environment in terms of data acquisition. Each and every transaction can be mapped on a one-to-one basis, which is comparable to the online world, but totally unlike any other offline retail scenario."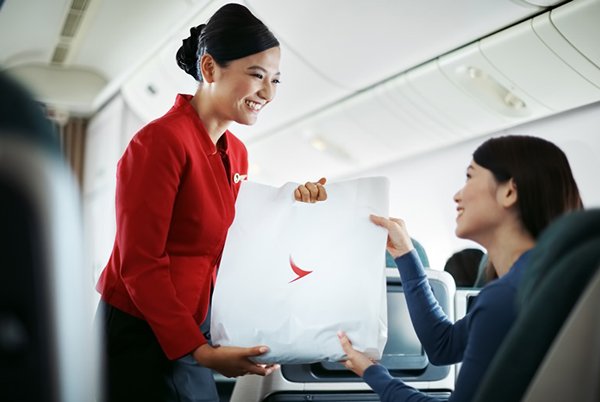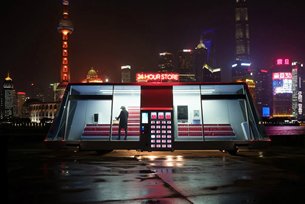 Again seeing the greater exploitation of technology as the way forward for the sector, Matthew Brennan, Co-founder of China Channel, a Beijing-based m-tailing consultancy, said: "Amazon Go and BingoBox are the pioneers of seamless shopping in the US and China, respectively. Such stores are staffless, with registered customers able to walk in, take what they want and walk out again, all without ever queuing or visiting a check-out.
"Cameras simply scan the items customers pick up and deduct their cost from registered bank accounts. As this seamless shopping experience becomes more commonplace, consumers will increasingly expect it when they travel.
"In Beijing, for instance, it is now almost the norm for people to pay online, whether they shop on or offline. The customer experience is being digitised and the worlds of online and offline shopping are merging. It's essential that travel retail keeps up."
Looking more at the specific details of individual market segments, Clara Perez, Travel Retail Research Director for M1nd-set, a Swiss specialist in travel-retail research, said: "In total, 40% of Chinese travellers tend to purchase in duty-free shops, a figure far higher than the global average of 22%. This is driven by an exceptional conversion rate – 75% of Chinese duty-free browsers purchase, compared with a global norm of just 55%.
"Furthermore, with an average receipt of $232, Chinese duty-free buyers significantly exceeded the $146 global average. Chinese shoppers are also big pre-travel shopping planners – 87% of all Chinese purchases in duty-free shops are planned, compared with only 47% globally. They are, therefore, also much more likely to research pre-trip touch points.
"Chinese shoppers are also highly prone to staff interaction, with their 77% interaction level considerably higher than the global average of 52%. Staff, then, have a unique opportunity to convert and influence this high-spending demographic."
With the conference having enjoyed both an historical perspective and a current day overview, it was left to Patti Chau, the Asia-Pacific Regional Director of the Airports Council International (ACI), the Quebec-headquartered global airport authority trade body, to look to the future. Highlighting the challenges that are coming from the sector's own successes, she said: "By 2031, global passenger traffic is expected to double to 15.7 billion, while China is expected to soon overtake the US and become the world's largest aviation travel market. More than four billion passengers will transit through China by 2040, while the corresponding figure for India will be 1.42 billion, Japan 558 million and Indonesia 795 million.
"With five of the 10 busiest airports in the world already in this region, we have to ask, can they keep pace with demand? Additionally, are they up to the challenge of becoming more diversified with regard to their sources of revenue?
"Currently, we estimate that as many as 66% of airports worldwide operate at a net loss, typically those with a throughput of less than one million passengers a year. As a result, it is imperative that those airports, in particular, develop their non-aeronautical revenue. Typically, retail concessions make the largest contribution to airport operators' non-aeronautical revenue, accounting for about 28.8% on a global basis."
The 2018 Tax-Free World Asia-Pacific Exhibition & Conference (TFWA) took place from 6-10 May at the Marina Bay Sands in Singapore.
For more market opportunities, please visit: http://research.hktdc.com