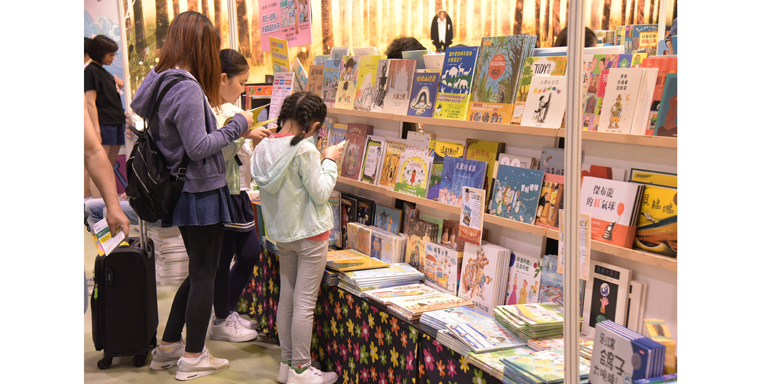 https://hkmb.hktdc.com/en/1X0AEHOX
Reading the World: What on Earth is Love?
Romantic literature is the theme of this year's Hong Kong Book Fair, but as authors tell HKMB, the event has much more to offer.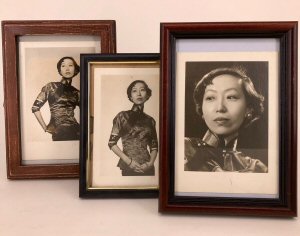 The 29th edition of the Hong Kong Book Fair, which opens next Wednesday, celebrates not only a love of books, but also romantic literature – with the tag line "Reading the World: What on Earth is Love?'

Hong Kong's own history of romance literature will be on display during the fair with a special exhibition titled "Love between the lines". Rare collections, including out-of-print novels and manuscripts, from 10 Hong Kong romance writers will be showcased at the fair's Art Gallery. A series of seminars will complement the exhibition, including an event featuring Roland Soong, the estate executor for renowned novelist Eileen Chang (photo above), and literary critic Tom Fung who will discuss the author's works.

Another event on romance literature focuses on Baroque-era love poetry and prose from the Spanish-speaking world.
"Love and romance are universal topics," said Diana Coronado, a Hong Kong-based Mexican author who is helping to organise the event. "Love, the Spanish knew well, was not always sweetness and light. The 'Siglo de Oro', or the Century of Gold, gave the world not just Don Quixote but also Don Juan." The Century of Gold refers to the period of Spanish literature extending from the early 16th century to the late 17th century, generally considered the high point in Spain's literary history.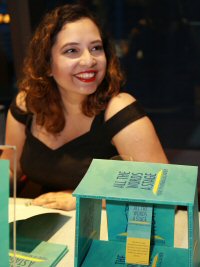 The event will also feature local poet Nashua Gallagher, who recently published her first book of poetry All the Words a Stage with local publisher Chameleon Press. Ms Gallagher, who grew up attending the Book Fair as a student, said she is delighted to be participating in this year's fair.

"I'm one of three readers who will read [out] translations of some Baroque-era love poetry," said Ms Gallagher. "The Silver Way, a trading route discovered between Spanish America and China, has always been such an important trade partner. With trade, you get all sorts of unintentional interactions like the arts, and it's putting the spotlight on some of the things that come out of the Spanish-speaking world."

Ms Corondao agreed. "The incomparable accomplishments of writers and artists of the 'Siglo de Oro' were gilded in no small part by gold from Spain's territories in the New World. It was also Spanish America – though it's silver rather than its gold – which from 1565 on tied the Spanish-speaking world to Asia. The flowering of Spanish arts and letters was paralleled by the tremendous growth of commerce along the 'ruta de la plata' or [the] 'Silver Way'."
International Writers
The Hong Kong Book Fair will also spotlight international authors at various seminars, including one that will be moderated by Ms Gallagher and featuring Singaporean author Balli Kauer Jaswal, whose latest novel, Erotic Stories for Punjab Widows, was recently selected for actress Reese Witherspoon's book club.

"Reese Witherspoon's selection was a huge surprise! I was thrilled. I've been a fan of her book club for a while now, so I'm so happy to be in such great company with other female authors." Ms Jaswal said.

Ms Jaswal has published three novels and is currently working on a fourth titled The Unlikely Adventures of the Shergill Sisters, about three British-Indian sisters who travel to India to honour their late mother's wish. Having been to Hong Kong once before, Ms Jaswal is looking forward to participating in the Book Fair for the first time.

"I'll be discussing rebellious women in South Asian fiction, and how they are portrayed in immigrant narratives," she said. "I'll be examining how female characters resist conforming to traditional roles as sisters, daughters and wives, and how the feminine identity is defined with more nuance with the emergence of a range of women's voices in South Asian diaspora literature."
Sharing Stories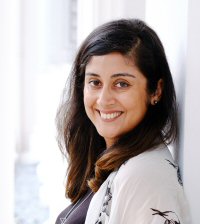 Another author to be featured at this year's Book Fair is Sharlene Teo, who won the inaugural Deborah Rogers Writer's Award for her debut novel Ponti. She is currently completing a PhD in Creative and Critical Writing at the University of East Anglia, where she received the Booker Prize Foundation Scholarship and the David TK Wong Creative Writing award. At the fair, she will be discussing her book Ponti with Hong Kong writer Chip Tsao.

"I'll be talking about my novel Ponti and themes around it, including movies and filmmaking, film influences, Malay and Southeast Asian myths that influenced the story," Ms Teo said.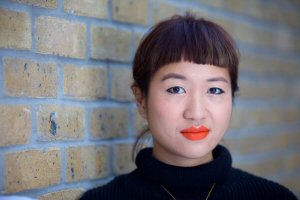 Ms Teo first came up with the idea for her novel from a dream about a woman climbing out of a tree, with the writing process taking four years. For aspiring local writers, Ms Teo offered this advice: "Keep reading and keep trying, the most important thing is to read widely and hold ideas for stories in your head and turn them over and over every day."

While Ms Teo has previously been to Hong Kong, this will be her first time participating in the Book Fair. "I have heard that it is spectacular and buzzing and I'm so honoured and excited to be a part of it this year!"

Apart from featuring authors from both Hong Kong and around the world, the fair will present numerous other highlights, including an international publishing forum featuring leaders from the publishing industry, a number of children's events and an International Cultural Village exhibiting books and cultural products from different parts of the globe. More than 300 cultural events will be held across the city during the week-long exhibition, which will welcome a record number of 680 exhibitors from 37 different countries and regions.
Related Links
a Dash of Nash
Balli Kauer Jaswal
Diana Coronado
Hong Kong Book Fair