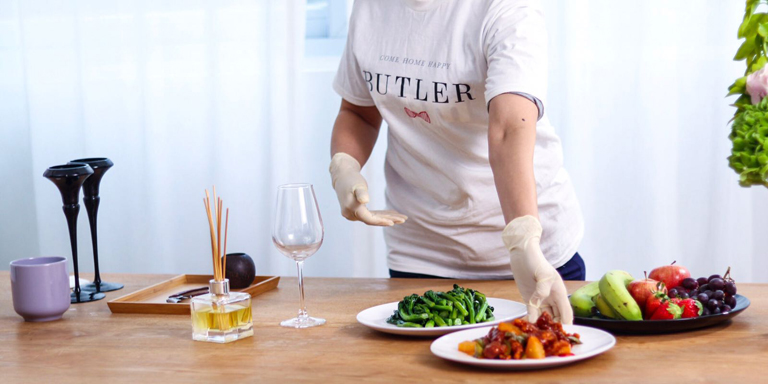 https://hkmb.hktdc.com/en/1X0AEHNY
Bespoke Butler at Your Service
A Hong Kong start-up has launched an app based service that helps busy city dwellers take care of their homes.
Working 15-hour days in the banking and finance sector left three young Hong Kong entrepreneurs wishing they had a domestic specialist taking care of things at home. Recognising that so many other busy professionals in Hong Kong would have a similar need, the friends teamed up to establish Butler, a premium, technology-enabled bespoke home management service.

Customers simply book a service online through the Butler app on either an as-needed basis, or via a monthly subscription. The list of "essential services" includes housekeeping, closet management, food preparation, grocery shopping and pet-sitting, with a range of additional services also available.
Lifestyle Concierge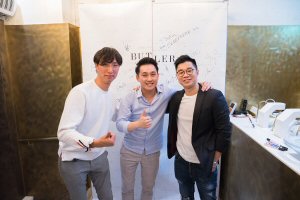 "In addition to cleaning and organising the house, our butlers can have a hot, healthy meal ready on the table for your arrival home," said co-founder Jonathan Lam. "They can keep an eye on your household supplies, and re-order for you on the next shop – you never have to worry about running out of essentials."

Butler's lifestyle concierge team can also plan dinner parties, arrange flower deliveries on special occasions, remind the resident of bill payment deadlines, suggests the latest home products or even packs your luggage for their next trip.

"With time and happiness being luxuries nowadays in busy cities, Butler is positioned as the best solution for an enhanced lifestyle experience to bring both of these life essentials to everyone," he said.

The business model conceived by Mr Lam and co-founders Angues Chan and Jeffrey Ma was inspired by the sharing economy.

"In an era of valet drivers, 24/7 online shopping, food delivery and in-flight Wi-Fi, it is surprising that home, the crucial part of anyone's life, has had relatively little digital advancement," said Mr Lam.

Domestic helpers form a part of many Hong Kong households, but not everyone has either the space, or the need, for full-time, live-in help, Mr Lam explained. Larger households might need a part-time complement to assist their regular helper, especially in homes where young children, or elderly parents, occupy much of the helper's time.

"While living in a busy metropolitan city and pursuing a career that consumes hours of their time, what people look forward to most at the end of the day is coming back to an orderly, well organised home," he said. "Butler is the modern-day, optimised solution that ensures every time you come home, everything has been taken care of by one or more of our trained butlers."
Premium Service
Butler's point of difference amongst others in the home management business is its premium service, Mr Lam explained.

"To build a team who share the same values and goals, all of our butlers have been professionally trained under the Butler Home Management System, a home care philosophy developed via inspiration from various leading hospitality industry experts," Mr Lam said.

The company employs all of its butlers (rather than using contractors); and complies with all legal requirements and carries insurance.

Butler seeks candidates that share traits of diligence, attentiveness, and integrity, then exposes them to extensive training, mentorships, and incentive programs that strive to elevate their soft and hard skillsets, Mr Lam continued.

"Butler strives to build more than just a brand, but to set the standard for the industry. Technology helps to achieve scalability and convenience, but the human touch will always be the core fundamentals to create a breakthrough in this industry. It is not an easy mission to find the right people, but we do have some secret sources", added co-founder Jeffrey Ma.

Following its soft launch in August 2017, Butler is now fully operational via its mobile app. Customers can pay by the hour for occasional service (HK$200 per hour), or take up a monthly subscription (HK$1,500 per month for silver membership; HK$3,500 for gold), which allows for regular services from the "basic essentials" menu, up to six times per month.
Expansion Plans
The company currently has about 20 butlers serving more than 100 customers, but the business is growing rapidly.

The founders hope to upscale the business by servicing housing estates en bloc, in cooperation with developers and property management companies. According to Mr Lam, they are already in talks with one leading developer, as well as potential investors, and are looking to Singapore as their first market for regional expansion.

Hong Kong is providing the start-up with a strong foothold, he said, because it's a city where people are prepared to pay for services that improve their lifestyle.
Related Links
Butler Asia
Butler app