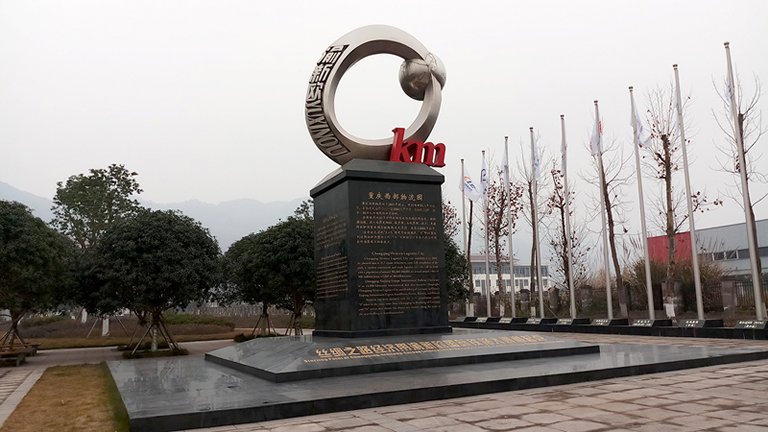 https://hkmb.hktdc.com/en/1X0ADYAW
Chongqing: On Track for Europe via the Yuxinou Rail Route
Over recent years, China has actively expanded its rail freight transport links with Europe, as well as with individual countries along the routes of the Belt and Road Initiative (BRI). As of early 2018, the China-Europe Railway Express (CR Express) operated 61 routes in 43 mainland cities with connections to 41 cities in 13 European countries.
Located strategically in China's central-western region, Chongqing enjoys direct links to the prosperous Yangtze Economic Belt. It is also the starting point for the Chongqing-Xinjiang-Europe International Railway, which has played a pioneering role in opening up China-Europe rail trade. The railway is also known as Yuxinou, a name derived from a combination of its Chinese characters – Yu (which stands for Chongqing), Xin (Xinjiang) and Ou (Europe).
Yuxinou: Increased Frequency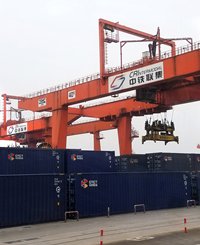 The Yuxinou railway is one of the earliest and most important infrastructure projects in the plan to position Chongqing as the international logistics hub for China's inland cities. Spanning more than 11,000 km, it is the first CR Express coming into operation. It starts from Chongqing and ends at Duisburg, Germany, crossing countries along the BRI routes, including Kazakhstan, Russia, Belarus and Poland. This international container freight railway is one of the first CR Express lines to support China's implementation of regular two-way transportation with Europe. Trains are currently running on a regular weekly basis.
According to Yuxinou (Chongqing) Logistics, train frequency on the Yuxinou railway has increased from 17 runs in the first year of operation to 663 in 2017, a period of seven years, and is expected to reach the target of 1,000 runs per year in 2018.
Since its launch in January 2011, more than 1,500 runs have been made along the Yuxinou railway, representing a quarter of the total train runs made along the seven CR Express lines across the country. Over the years, significant improvement has been made in the uneven frequency between the outbound and inbound trains. While outbound trains constituted more than 90% of the total runs in the first four years, this ratio has dropped and has kept below 70% in recent years, reflecting the gradual improvement in operational efficiency.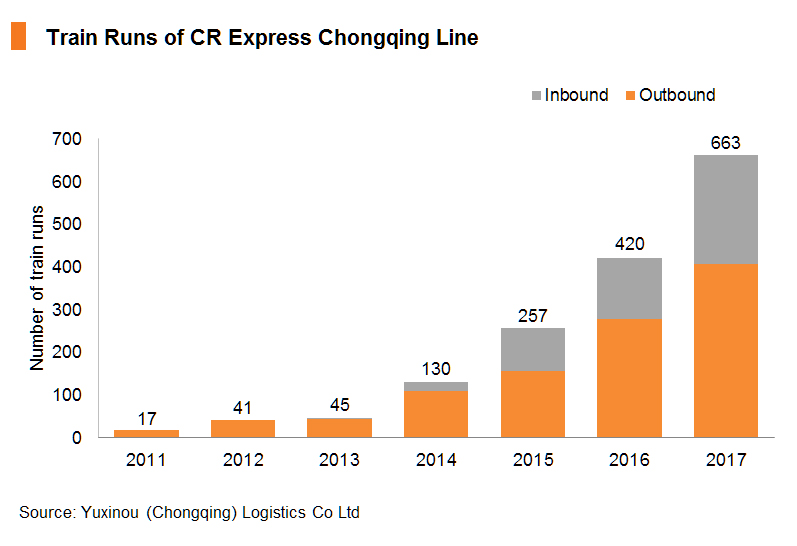 Apart from the gradual increase of train runs year by year, the area served by the Yuxinou railway has also been expanding continuously. In addition to the initial Xinjiang Alashankou Port, the Yuxinou railway has developed three more entry and exit ports at Khorgas, Inner Mongolia's Manzhouli and Erenhot in recent years. So far, its assembly points and distribution points have been extended to over 30 cities in more than 10 countries, including Russia, Belarus and Kazakhstan.
The journey time along Yuxinou railway has been further reduced since the Lanzhou-Chongqing line came into full operation in September 2017. The Lanzhou-Chongqing line runs from Lanzhou in Gansu to Chongqing via the provinces of Gansu, Shaanxi and Sichuan, connecting the southwest and northwest regions of China. Through the connection of the Lanzhou-Chongqing line with the Yuxinou railway, the route between Chongqing and Lanzhou has been shortened from some 1,400 km to around 800 km.
As the Yuxinou railway no longer needs to pass around Xi'an, the running time along its whole course is further reduced. At the initial stage of its operation, it took about 15 days for a train to run from Chongqing to Duisburg. It was subsequently reduced to some 13 days as railway operations became smoother. Now, with the opening of Lanzhou-Chongqing railway, the journey time of Yuxinou's whole route has been further cut to 12 days, helping to reduce transport costs.
Diverse Cargo Mix in Transit
Due to technical and historical reasons, rail freight transport between China and Europe had a later start than sea and air freight. As a result, the cargo mix on the Yuxinou railway as China's first CR Express line was mainly confined to one product – laptop computers – during the initial stage.
Over its seven-year plus operating period Yuxinou has secured more cargo sources and the goods transported have gradually diversified. Today, the cargo mix exported to Europe via Yuxinou has been expanded to cover, for example, machinery and equipment, automobiles and parts, and coffee beans, whereas the incoming freight includes automobiles and parts, machinery and equipment, cosmetics, milk powder and other maternity and baby products from various European countries.
In 2016, the Yuxinou railway officially introduced China's first designated train for the parallel import of completed vehicles, where vehicles of high-end European brands were transported directly from Germany to Chongqing, enriching the cargo mix of inbound trains. According to the Chongqing Entry-Exit Inspection and Quarantine Bureau, the quantity of completed vehicles imported through Chongqing railway entry port has been on the rise year by year since its designation as the first entry port for completed vehicles in the western inland region in 2014. It now ranks first among all inland ports in China in terms of the quantity and types of completed vehicles imported.
In early 2018, the Ministry of Commerce announced that Chongqing railway port will become one of China's trial zones for the parallel import of vehicles. The related concession policy for pioneers and trial zones is expected to further promote the development of the parallel vehicle import sector in Chongqing.
With the new edition of the Agreement on International Goods Transport by Rail coming into effect in July 2015, the old restriction prohibiting the transportation of postal transit items by international direct freight trains was removed. The services provided by the Yuxinou railway have been extended accordingly to cover the transportation of international parcels. After a number of trials, Yuxinou railway became the first CR Express line designated for the transportation of international parcels in 2016. Subsequently in 2017, outbound transportation of international parcels was included in its regular schedule with a daily parcel load up to 15,000 pieces.
To further promote its operation in international parcel transportation, the Yuxinou railway will embark on the inbound transportation of parcels on a trial basis in 2018. A railway port centre for the International Mail Exchange Bureau will be set up in Chongqing Western Logistics Park to deal with mail processing, the related customs clearance and border clearance procedures, which will further promote Chongqing's role as a distribution centre of international parcels transported by rail and a port hub.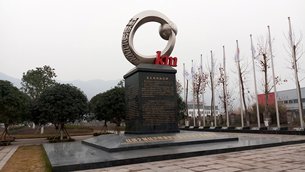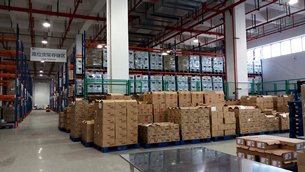 As cross-border e-commerce mostly involves the export of small parcels similar to the shipping of international parcels, Yuxinou railway's engagement in international parcel transportation will also spur the rapid development of cross-border e-commerce and related industries. In September 2017, China's first designated cross-border e-commerce train came into operation on the Yuxinou line. Since then, cross-border e-commerce no longer relies solely on the consolidation of container loads for rail transport, but can use the services of designated e-commerce trains. Faster than sea transport and cheaper than air freight, rail transportation through Yuxinou provides an alternative for cross-border e-tailers.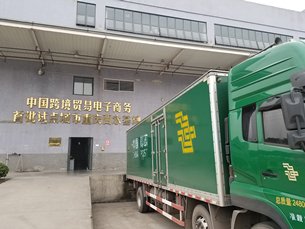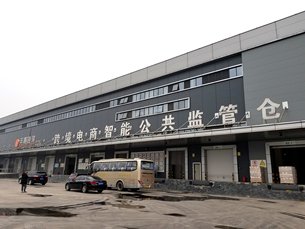 With the ongoing development of the Yuxinou railway, the rail-based transportation system will be further optimised. It is thus expected that the cargo mix of Yuxinou will be more diversified. By venturing into high value-added business, such as cold chain transport or the transportation of pharmaceutical products and timber that require more sophisticated logistics services, the Yuxinou railway is set to attract more cross-border cargo sources.
The Yuxinou+ Model
Since its launch seven years ago, the service offered by the Yuxinou railway has improved in many ways, including shorter journey times, wider geographic coverage and the capacity to handle a more diverse cargo mix. Overall, it is seen as providing an example of best practice to other CR Express lines across the country. As the line has become more developed, efforts have been made to facilitate its interchange with other freight transport channels. Ultimately, the aim is to establish a multi-modal freight transport system with Yuxinou as its hub. More recently, the China-Singapore (Chongqing) Demonstration Initiative on Strategic Connectivity was launched in Chongqing as a means of promoting interconnectivity between rail, air, sea and road transport systems. Overall, it is planned to establish Chongqing as western China's multi-modal transport hub.
For its part, the Yuxinou+ multi-modal freight transport system represents a new, flexible international logistics option, one particularly designed to meet the needs of China-Europe trade exchange. As the BRI project continues to unfold, the Yuxinou line looks set to play a still greater role in China-Europe trade connectivity, reinforcing Chongqing's role as western China's key logistics hub.
Mainland China
Mainland China