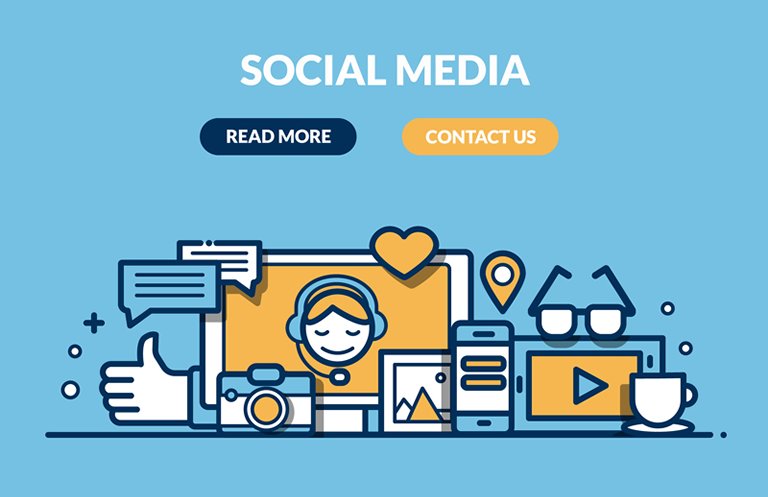 https://hkmb.hktdc.com/en/1X0ADWVH
China's Social Media Marketing (4): Building Brand Awareness
Interview with Shen Yan, Senior Vice President of Adsit Media Corporation
Founded in 2006, Adsit Media Corporation has years of experience in targeted marketing and big data management and provides e-commerce solutions to corporate clients to help them boost brand sales through social media. Explaining key distinctions from older advertising media, Shen Yan, Senior Vice President of the group, said: "Social media marketing is different from conventional one-way advertising in that it establishes a communications channel between business and consumer." His analysis of mainland social media's present state and marketing dynamics provides useful reference to companies interested in using such channels.
Web-based Marketing Service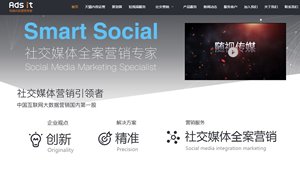 The shareholders of Beijing-based Adsit Media include Intel, Baidu, Zhejiang Daily, Huayi Brothers, CSC Group, as well as other leading strategic and financial investors. Initially, Adsit formed a strategic partnership with Baidu to build a programmatic rich media [1] advertising network. Later it formed strategic partnerships with Sina and Qihoo 360 and became their exclusive advertising agent. From 2013, it became a business partner of WeChat and took part in organising its large-scale events, such as the red envelope shake and gift coupon shake during the 2015 Spring Festival Gala.
Besides conventional mobile advertising, Adsit Media also helps brand owners set up WeChat and Alipay accounts and applications, specialising in corporate promotion and marketing, internal ordering systems, management of dealers and members, and enterprise application integration middleware [2]. With its suite of video channels, WeChat/Weibo KOLs (key opinion leaders) and WeMedia resources, Adsit Media provides clients with new media and WeMedia creation, broadcasting and conventional advertising services needed for mobile marketing.
Motivating Fans to Buy
Celebrities, bloggers, KOLs and internet sensations regularly publicise brands through social media. Such celebrities do not need to buy keyword ads or fight for ranking, they only need to use their influence over fans to boost promoted brands' sales. Shen described marketing Taobao's Juhuasuan (ju.taobao.com) fresh food market as an example. Adsit Media invited renowned bloggers and video creators to taste the goods sold on this market, asking them to create short videos for distribution on Meipai, Weibo and other social media to arouse fans' interest. The input-output ratio of advertising cost to sales in this campaign was said to be 1:2. Shen said: "For fast moving consumer goods and goods that involve a short buyer decision process, KOLs, internet sensations and social media can produce remarkable effects because fans tend to follow the recommendations from their favourite bloggers and internet sensations."
When fans see their idols (celebrities, bloggers, KOLs and internet sensations) posing for pictures on the street, they would want to buy the same brand clothing and other items that they wear. The key lies in making fans think that these items are what their idols use and like, stimulating fans' urge to buy by evoking ideas such as "I want to have the same clothing as the celebrities" and "I want to have something from the same brand that my idol is using". Brands can also co-operate with idols in setting up "fans" reward corners for the sale of limited-edition items that only fans can buy on a first-come, first-served basis. These items can quickly attract market attention and grab consumers' attention for their exclusivity and rarity.
In addition, brands can disseminate product information and stimulate purchase desire through social media. For example, video footage showing how an air purifier can protect little children at home in a smoggy city could give parents ideas of wanting and needing to buy. Or, when consumers see a short video about matching clothing and like the style shown, they may be tempted to buy. This practice of using content to stimulate consumers' urge to buy is called "zhongcao" (or planting grass seed) in mainland internet marketing.
"What You See is What You Get" and "One-Page E-Commerce"
In social media marketing, products with a high unit price may be able to grab consumers' attention but have difficulty selling. By contrast, products with a low unit price and a high rate of consumption can stimulate consumers' desire to buy more easily. New brands and new products are also more suitable for publicity and promotion on social media.
Shen cited the online crowd funding exercise launched by Sangebaba (or three papas) air purifier as a success story, saying: "Three expecting fathers formed an R&D team to develop an air purifier that can protect children's respiratory system because they could not find one on the market suitable for both pregnant women and newborn babies. Reviews posted by academics and celebrities on social media after trial use helped more consumers understand and have faith in the functions of the new product. Consumer response is good because the product has its unique selling point and a moving story behind it."
Social media facilitates various marketing models, two of which "what you see is what you get" and "one-page e-commerce", Shen said. In "what you see is what you get", consumers can directly access the webpage of the product they want to buy through Weibo, Meipai and other social media, thus shortening the buying process of browsing through e-commerce platforms. "One-page e-commerce" fully shows the uses, features, buying channels and a photo of a product all on one page, making it easy for consumers to share the information with relatives and friends. If consumers like the product, they can scan the QR code and directly go to the website to make purchase.
In Shen's opinion, fresh produce is ideal for social media marketing, because these are goods with a high rate of consumption. Consumers' desire to try out new things is also particularly strong for moderately priced goods with great diversity. On the other hand, fresh produce has high requirements for cold chain logistics, because these goods are liable to go bad in transit. Thus, consumers tend to trust word-of-mouth and friends' recommendations when buying fresh produce online.
Interesting, Useful and Reason-based Content is King
A business must first "think what the consumers think". It must think of itself as an ordinary user and try to understand how users would like to be treated. Shen said: "Users only care what they care about and don't care what a company's CEO wants to say.
"What the users care about is: is the content interesting and is it of any use to me? If the answer is 'no' then a business will only be talking to itself. No user will re-tweet talking to oneself messages on social media."
A business must say things that are "interesting, useful and reason-based" on social media in order to attract users' attention and make them take the initiative to re-tweet the message. Shen expanded, saying: "It is not easy for conventional brands to overcome this mentality, but attitude is really what determines whether or not a business can turn what it wants to say into people's talking point."
Secondly, social media works both ways, connecting businesses and consumers. Shen noticed that businesses often fail to respond immediately to consumers' questions when making use of social media marketing. The reason is twofold: either the department responsible for social media marketing does not have enough manpower to cope with incoming questions, or the department in charge either does not know how or is not authorised to answer these questions. However, a business is prone to stirring up resentment if it fails to give timely and appropriate response to users on social media. If the department in charge is not able to address consumers' queries, it must pass the questions to other more suitable colleagues and have the problems fixed as soon as possible.
Hong Kong Companies Need to Adapt to Local Conditions
To begin with, consumers in different markets use different social media. Hong Kong consumers are more used to Twitter, Facebook and Instagram, while mainland consumers mostly use Weibo and WeChat. In Shen's opinion, promotion on Facebook that many Hong Kong companies use may not be suitable for WeChat, because the layout and media rules are different. They need to develop a new marketing strategy that suits the mainland.
Secondly, mainland apps are rich in design and content and typically feature brand/product gallery, share, message and promotion/marketing functions. When developing the content of apps and designing a webpage, Hong Kong companies must bear in mind the browsing habits and expectations of mainland consumers, because consumers would delete apps they don't like. Hong Kong companies can also make use of the big data from apps to analyse the preferences and shopping habits of consumers and apply this to develop marketing strategies suited to target customer groups.
Lastly, mainland social media and e-commerce platforms are much larger in scale than those in Hong Kong, which means they also involve bigger budgets. By way of example, Shen said: "Hosting a small-scale promotion on Tmall can easily cost you RMB100,000 an hour. You need a bigger budget for publicity and promotion in the mainland e-commerce market. When your search and sales rankings go up, consumer traffic and orders will come."
---
[1] Rich media employs images, sound and video to convey messages. The most common forms include sound, Flash, Java, JavaScript, DHTML and other programme design languages. Rich media may be used in website design, email, banner ads, pop-up ads and interstitial ads.
[2] Middleware is a software layer situated between applications and operating systems and facilitates their communication.
Mainland China
Mainland China