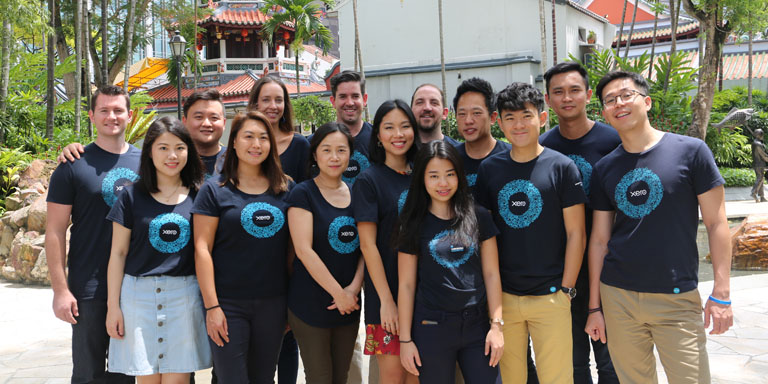 https://hkmb.hktdc.com/en/1X0ADS1N
Numbers on the Cloud
New Zealand online accounting software firm Xero opens first office in Hong Kong.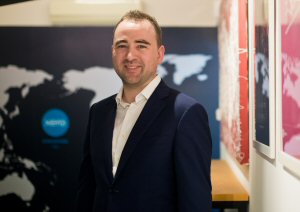 Providing accounting software for small businesses in more than 40 countries across Asia and over 180 globally, Xero aims to offer an attractive, user-friendly accounting platform that encourages small businesses to make the practice part of their daily day life, says Managing Director Alex Campbell. Established in New Zealand in 2006, the company has more than 1.2 million subscribers and is one of the fastest-growing companies globally offering a software service.

From this Cloud-based accounting and reconciliation platform, small and medium-sized enterprises (SMEs) can log in anytime to get a real-time view of their cashflow through a subscription, ranging from US$20 to US$40 a month. "The world of small business changes fast, so we are constantly upgrading our servers to provide innovation to small businesses – there are daily updates to Xero, sometimes five times a day," says Mr Campbell.

The company in March opened its first office in Hong Kong, which was prompted by the establishment of two partnerships with financial institutions HSBC and DBS in the city last year. Customers with both banks that have a Xero subscription can arrange for bank transactions to be sent automatically into their selected subscription, which negates the need to manually import and reconcile bank statements.

In 2017 alone, US$7.9 billion worth of transactions were processed through Xero in Hong Kong, says Mr Campbell, who adds that Xero's Hong Kong customer base has been growing in the past six or seven years, with clients including co-working space Garage Society and capsule hotel SLEEEP. Among Garage Society's clients, Adrian Lai, Managing Director of accounting and management consultant firm Cornerstone HK, conducts monthly financial reviews for the co-working space and runs client training sessions out of Garage Society's workspaces.
Beauty in Simplicity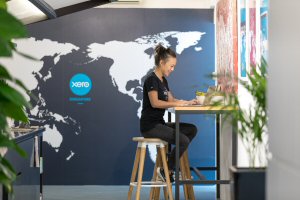 One of Xero's unique selling points is its ease of use, with clients able to drill down from dashboard charts and graphs to gain in-depth analysis of numbers to set goals accordingly. Daily bank reconciliation, meanwhile, provides an accurate picture of the business' performance.

"The accounting software available for small businesses is often ugly and difficult to use. We provide a secure environment in the cloud with a beautiful interface that we hope will become part of daily life, something SMEs love to use by giving them the operational details they need, which mostly revolve around cash flow, such as chasing invoices and working out when to pay suppliers," says Mr Campbell.

The multi-faceted platform, which unites features from inventory to payroll, has big ambitions in Hong Kong and is keen to help SMEs streamline their accounting and become more transparent in their financial reporting. "Now that we have an office in Hong Kong, we can focus on getting more SMEs to sign up for Xero, involving third-party companies such as retail apps, getting them to use the retail point-of-sales system and delivering additional tech solutions," he adds.
Fast-paced Growth
Being recognised as the World's Most Innovative Growth Company by Forbes in 2014 and 2015 was an impressive feat for Xero, but Mr Campbell admits the company has encountered challenges, including in scaling up and in meeting businesses' needs. "We had 1.2 million customers by September 2017 and have added 200,000 in six months, so that creates a scale challenge that is hard to overcome."

Instead of aggressively expanding its team, Xero is instead focusing on forming firm relationships with accounting firm partners, some of whom, such as Mr Lai at Cornerstone HK, which consults for Garage Society, can train SMEs to use the cloud-based software. "We can't really have sales people going door-to-door so we're working closely with accounting firms, giving us a natural advantage in the market." With many Hong Kong accounting firms early adopters of Xero, and now with a team on the ground, the company is committed to converting more accountants into Xero Champions, a special distinction awarded to those showing sustained growth with staff earning or maintaining Xero certifications.
Fintech Pioneer
With more than a decade of trading under its belt, Xero is something of a pioneer in the financial technology sector, and Mr Campbell is keen to point out it has been helping small businesses get their finances in order before Fintech became mainstream.

Mr Campbell emphasises that Xero is not competing with established financial institutions. "We're keen to collaborate with banks by helping them get closer to their customers and manage their finances better, so we're not a disruptor in any sense," he said. "Now the challenge is how to scale faster and faster, so we're harnessing the power to the banks and the accounting firms so they can help. SMEs account for half of the employers in Hong Kong, and I think it's incredibly important that they have access to the best accounting software available."

Related Link
Xero
Accounting Services
Computer & Peripherals
Finance & Investment