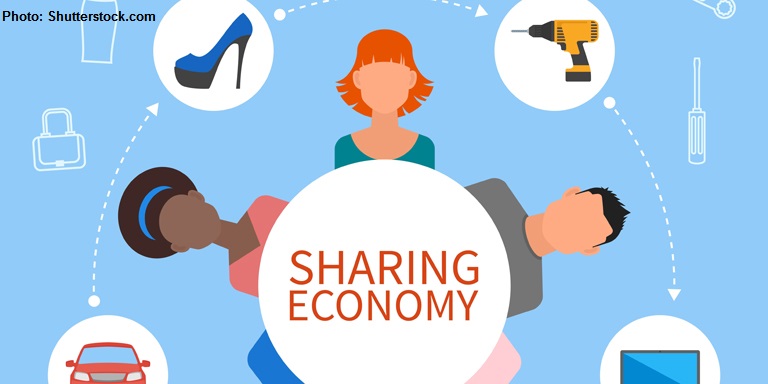 https://hkmb.hktdc.com/en/1X0ADOY2
Sharing is Caring
The sharing economy has taken hold in Hong Kong, sparking innovative business ideas that tap the trend.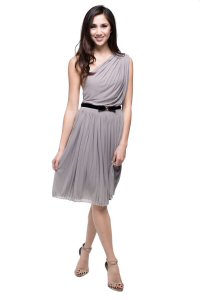 Why own a car when you can have a driver at your beck and call? Why store a bike when you can borrow one?

Why rent a whole office when you only need a desk, or pay for the amenities of an entire hotel when all you want is a bed for the night?

The sharing economy reaches almost every aspect of everyday life, and with Hongkongers enthusiastically embracing the trend, established businesses and new start-ups alike are taking this concept further.

Entrepreneurs Abby Zhang and Shan Shan tapped this economic model in 2013, when they established garment and accessory rental company Yeechoo. Their idea began as a way to use resources in a more effective way.

"All the celebrities and socialites get sponsored to wear these beautiful dresses; they don't actually own them. So we thought, 'why can't we have something like that'?" said Ms Shan.

The business has grown to be Asia's biggest service of its kind, with hundreds of designer dresses and accessories on its site.
Sharing Belongings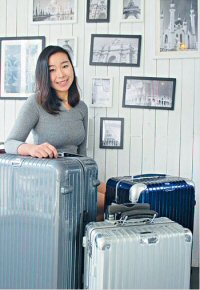 Rachel Cheung started a suitcase rental business after she needed more suitcases for a family trip, but didn't want to buy and store them at home.

The Hong Kong-born entrepreneur started small, with just five suitcases and two action cameras in her inventory. Business has grown to the extent that the business, re-branded as Joyo (formerly Rent-a-Suitcase), now rents a range of travel items, including cameras and camping gear. Users can also post their own gear for rental on the Joyo website.

Ms Cheung believes everyone will be sharing their belongings in the foreseeable future. "Joyo picked the most shareable item – travel gear – due to its low utilisation rate," she said. "We are standing at the forefront of the items sharing industry to provide a streamlined sharing platform that would eventually enhance efficiency of idle resources and reduce wastage."

Shared workspace is one of the fastest-growing business sectors in Hong Kong, but the naked Hub brand is a stand-out for its remarkable success.

The shared workspace division of Chinese mainland resort operator naked Group only set foot in Hong Kong in July 2017, and in less than a year has joined forces with US rival WeWork, a global leader in its field with 242 physical locations across 71 cities in 21 countries (including Hong Kong, Beijing and Shanghai).
Rockets Unite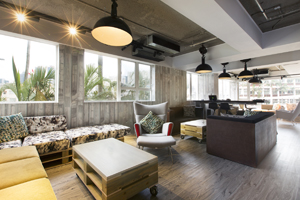 Describing the merger, announced in April 2018, naked Hub Chief Innovation Officer Dominic Penaloza said "our rocket ship has just docked with a bigger rocket ship, and we look forward to moving faster together."

naked Hub was by no means one of the first flexible workspace providers to enter Hong Kong, a city which has more than 50 operators vying for market share. But Deborah Negrash, General Manager at naked Nub, believes its edge is that the company positions itself as more of a lifestyle brand.

"A lot of companies that have jumped on this bandwagon of co-working think it's just a matter of putting a few tables together and hot-desking," Ms Negrash said. "On the contrary, there is so much more to creating a vibrant workspace that's conducive to collaboration, and naked achieves this through its four pillars: hospitality, community, technology and design."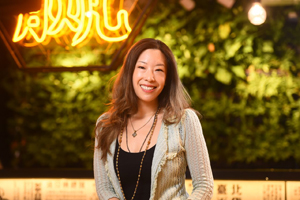 naked believes it is the only operator that has its own in-house design team, led by architect Delphine Yip-Horsfield, whose husband Grand Horsfield founded the company in Shanghai in 2010. "This allows us to be very agile, to improve hub after hub and cost-effectively build relationships with vendors," said Ms Negrash.

Leveraging technology, naked is one of the only co-working brands globally to have its own mobile app, and a technology team of 50 who are growing the sharing side of the business by connecting hubbers to quickly and efficiently access whatever it is they need.

The group's background in hospitality means "it's all about the user experience," Ms Negrash said, while community "is the heartbeat of what we do."

It's not so much that people are more open to sharing these days, Ms Negrash believes, but more so that, until recently, there wasn't the opportunity.

"Platforms like Airbnb have shown that life is incrementally better when we share," she said. "Not only sharing space but sharing resources, and even sharing companionship. There can be a lot of loneliness in big cities, and this is one way the sharing economy goes beyond the tangible. Whether it's finding jobs, finding mates or finding relationships, when you share you solve so many issues."
Co-living Concept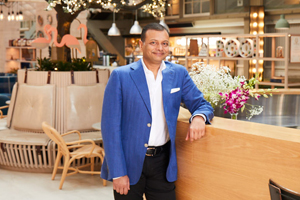 Ovolo Hotels Group is an established company (since 2002) operating hotels in Hong Kong, its home base, and Australia, which is putting a novel twist on the sharing economy concept. In December 2017, Ovolo launched Mojo Nomad, a new co-habitation concept bringing together elements of a hotel, home and hostel that the company calls "homstel living." Centred around community and the use of shared spaces and facilities to create a more convenient and fulfilling lifestyle, Mojo Nomad provides global nomads the space and support to live "without compromise, explore without fear, and play without rules."

Says founder and CEO of Ovolo Hotels Group Girish Jhunjhnuwala: "we're really proud to introduce our homstel co-living concept to both locals and travellers. The concept draws on our desire to support today's modern hero, giving them access to a multi-use space where they can be productive, build a network, be collaborative, seek adventure and experience new things. Whether you stay at Mojo Nomad for a short or long time, you're never a guest but always an in-house resident and part of our community."

The first property under this brand is located in Aberdeen, offering a choice of shared rooms (with either three or eight beds), private rooms (single or double) with private bathrooms; a group room with 14 beds and private terrace, a communal kitchen, bar and café, laundry facilities, and a 24/7 common room with co-working spaces, hot desks and a TV.

Mr Jhunjhnuwala said the company is in the final phases of concept and design to convert its Ovolo Noho property in Central into a Mojo Nomad. "We are also keen to roll this out across Southeast Asia, Australia and New Zealand through new acquisitions."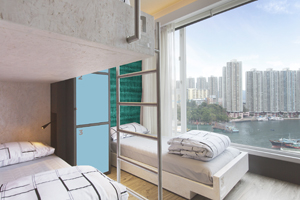 He sees co-living as a natural fit for the sharing economy.

"The ability to 'remote in' is transforming business, lifestyle and community by enabling digital nomads," Mr Jhunjhnuwala explained. "These working professionals are on the rise and characterised by not having a fixed home location, instead moving from job to job, [and] place to place over the years. Nomads attracted to the co-living era unite around their common interest to collaboratively manage a space and share resources."

The Mojo project and design teams visited 36 existing establishments around the world during the brand conceptualisation process. "We're excited to be one of the first brands to shake up the Hong Kong hospitality industry and are looking forward to bringing our new concept to other markets in the region," said Mr Jhunjhnuwala.
Related Links
Joyo
naked Nub
Ovolo Hotels
WeWork
Yeechoo