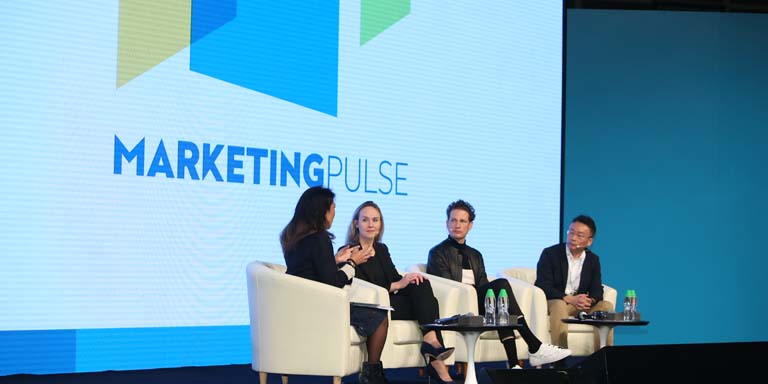 https://hkmb.hktdc.com/en/1X0ADOT7
Ad Men for the Digital Age
A new premier marketing conference in Hong Kong has its finger on the pulse for global advertisers.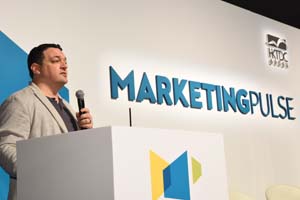 The digital revolution is bringing new challenges to many industries, not least for marketing and advertising professionals. The proliferation of digital content on multiple channels continues to upend conventional means of consumer marketing, raising the bar for producing engaging content.

"Media fragmentation is a huge issue for advertisers," said Joshua Grossberg, Group Creative Director, McCann New York. "There's a lot of content that's available to people, which means we're not competing with advertisers necessarily; we're competing with all this experiential stuff that's out there and we've got to create stuff that people want to be involved with."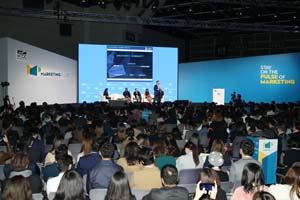 Mr Grossberg was part of a high-power panel of speakers discussing how innovation is shaping new marketing strategies, at the inaugural MarketingPulse. Organised by the Hong Kong Trade Development Council (HKTDC), the 21 March event in Hong Kong featured more than 40 leading experts in the industry, attracting over 1,200 corporate executives, marketing and advertising agency representatives and brand representatives.

But according to Mr Grossberg, the transformation brought about by technology has also opened new opportunities, with new platforms, technologies and avenues to reach audiences. "While this complicates our job in some way, we can reach more people in more places, and at the same time we can target our message better."

He cited as an example, McCann's female empowerment "Fearless Girl" campaign for its client, financial firm State Street Global Advisers, which commissioned the statue of a young girl facing off the iconic Wall Street Bull on Manhattan's financial district. The campaign sought to advocate for more women in leadership positions and draw attention to the company's "SHE" fund, which invests in companies that are at the forefront of putting females in top jobs. Mr Grossberg said that the award-winning viral campaign became a high-profile emblem of a movement, and signalled the convergence of the online and offline worlds.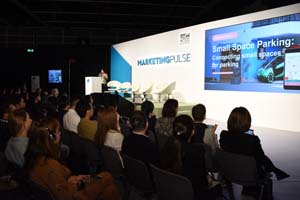 Other advertising executives sharing their own company case studies included Kazuhiro Shimura, Creative Director of Japanese media agency Dentsu, who presented the company's highly successful "Open Road Project" for carmaker Toyota.

Initially a campaign to get consumer feedback on Toyota's three-wheel EV vehicle i-ROAD, the project evolved into the development of a new parking service. "We connected small spaces in Tokyo that could be used for parking the i-ROAD and created a network of individual parking spaces," said Mr Shimura. Data collected by i-ROAD test users provided data that formed the foundation of the parking system. "The real issue was not the product itself, it was not about the car," said Mr Shimura. "From the customer's perspective, the true value of the i-ROAD was you have more freedom to drive in big cities like Tokyo."
Using Tech to Create New Experiences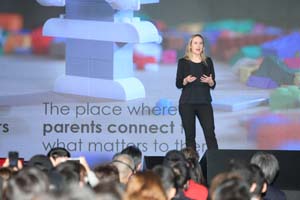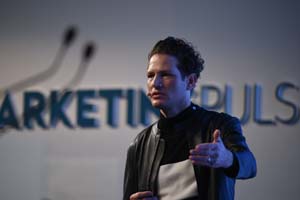 Other high-profile speakers at MarketingPulse included Sara Riis-Carstensen, Head of Global Branding of De Beers. The former LEGO Director of Global Brand Development shared her brand-building strategies during her time at LEGO and highlighted the importance of embracing change.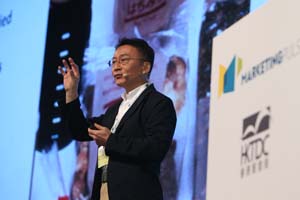 Another speaker, Uri Minkoff, CEO and co-founder of fashion label Rebecca Minkoff, offered insights on how he and his sister launched their fashion accessories label by offering a new type of online and offline shopping experience. The self-service brick-and-mortar store allows customers to shop from a computer system, which delivers items to a fitting room, handling all colour, material or style changes, as well as the payment process.

Dubbed the "anti-brand brand," Japan's MUJI stands out even without an eye-catching logo. Its Brand Director Kei Suzuki said through community engagement campaigns and other means, MUJI communicates its core values through product design and distribution, whether by solving problems through design, overhauling material selection and manufacturing workflow, or by avoiding excessive packaging.
Fostering Cooperation
At the MarketingPulse Exhibition Zone, nearly 20 companies engaged in new media advertising and marketing, content marketing, search engine optimisation, data-driven marketing solutions, customer service platforms and AI platforms, showcased their innovative marketing strategies, technologies and solutions, while highlighting Hong Kong's marketing prowess.

On-site business-matching service was also offered for brands and exhibiting marketing agencies to explore collaboration opportunities. The HKTDC also organised a variety of networking events for brand representatives and marketing companies to exchange intelligence and build networks.
Content is King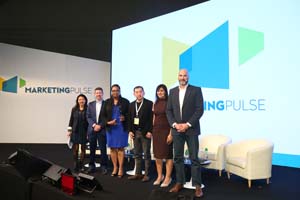 The role of social media, which is also transforming brand management, marketing and advertising, was tackled at another plenary session featuring executives from leading platforms Twitter and LinkedIn. Discussions centred on social media applications and how brands can use social media platforms to tell stories, build trust and connect customers.

Evan Greene, Chief Marketing Officer, The Recording Academy (The GRAMMYs), said that only companies with a thorough understanding of their brands can create interesting and meaningful content. JiPeng Men, Vice President and Head of Marketing Division, JD.com, pointed out that prior to the rise of social media, superior and inferior content enjoyed a similar reach. But in the age of information explosion and sophisticated social media platforms, he said quality content stands out.

The power of social media platforms means that companies large and small cannot afford to ignore the medium, according to Beverly W Jackson, VP of Social Portfolio Strategy, MGM Resorts International. Ms Jackson said that MGM continues to boost its social media budget, noting that the key to its social media's success is down to its marketing team's creativity, "including the content they create and in the way they deliver the messages."

But in today's digital age, tapping the power of technology despite the challenges has given advertisers freedom to explore new strategies, according to Mr Grossbert.

"To me the answer is there are no built-in rules, you have to stop thinking what should I do, and start thinking what can I do. And when you start removing those boundaries, you can make something magical. "
Related Link
MarketingPulse
Technology
Advertising Services