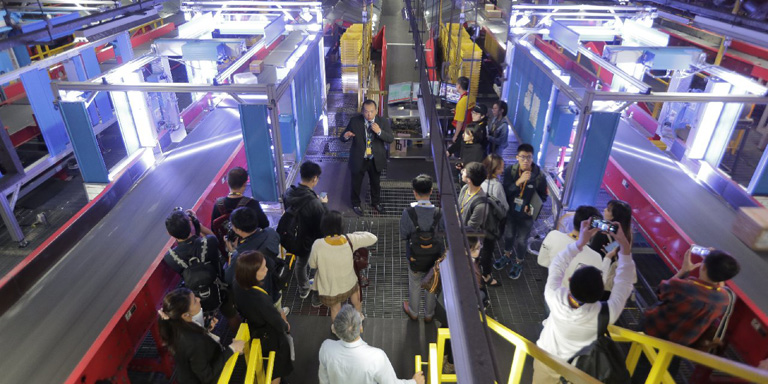 https://hkmb.hktdc.com/en/1X0AD7C3
DHL Builds for Growth
The global logistics company is again expanding its Hong Kong-based Central Asian operations ahead of an expected surge in regional demand.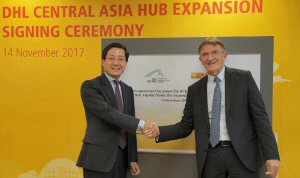 Double-digit annual growth underpinning even brighter prospects ahead has given DHL Express, the world's leading international express services provider, the confidence to vastly expand its Central Asia Hub at the Hong Kong International Airport.

The HK$2.9 billion expansion, in partnership with the Airport Authority Hong Kong, brings DHL's commitment for this strategic hub to approximately HK$4.5 billion.

As one of the company's three global hubs, handling more than 40 per cent of its total Asia-Pacific shipment volumes, the Hong Kong facility has recorded an average 12 per cent year-on-year growth in the past decade.

Ken Allen, CEO of DHL Express, said that with an expected 50 per cent increase in annual throughput, the expanded Central Asia Hub will further boost the company's global multi-hub strategy.

"Given the expected rise in international e-commerce and intra-Asian trade, DHL is committed to strengthening our global network and services," said Mr Allen. "Based in a strategically important location to DHL, the expanded Central Asia Hub in Hong Kong will not only bolster our operational capacity in Asia-Pacific, but also facilitate the rapidly growing international trade demands in the region and around the world."
Improved Efficiency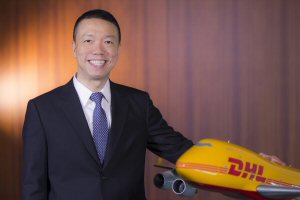 The expanded hub will be equipped with an enhanced material- handling system that will improve productivity and increase its throughput capacity – from the current 75,000 pieces of shipments per hour to 125,000 pieces per hour. When operating at full capacity, the annual throughput of the expanded hub is expected to rise by 50 per cent to 1.06 million tonnes per annum.

As a dedicated and purpose-built air-express cargo facility at the Hong Kong International Airport, the upgraded hub can handle six times more in terms of shipment volume than when it was first established in 2004.

Ken Lee, CEO of DHL Express Asia Pacific, said that connecting with more than 70 DHL Express gateways in the region, the expanded Central Asia Hub will help the company capitalise on growth in intra-Asian trade.

"The trade flows between Hong Kong and Asian markets have been robust," he said. "Indeed, if we benchmark the cargo volume of 2017 against 1998 of the Hong Kong International Airport, it grew drastically from 1.63 million tonnes to 4.94 million tonnes."
"Our business in Hong Kong has also benefitted from the booming e-commerce sector, which is the key growth driver of our business."
Business Benefits
DHL Express Hong Kong's business has also seen continuous growth in the past few years, reaffirming the company's strategic focus on its international express services, Mr Lee continued. "Our business in Hong Kong has also benefitted from the booming e-commerce sector, which is the key growth driver of our business."

As part of the company's region-wide infrastructure, the Central Asia Hub in Hong Kong allows for a later cut-off time for shippers, enabling them to meet their customers' critical, last-minute needs.

"We also launched a service centre in Tsing Yi in 2016, representing a total investment of nearly HK$78 million, to cater to the surging logistics demands and shipment volume through Hong Kong," Mr Lee noted. "On service offerings, we have launched our On Demand Delivery in Hong Kong to allowing shippers and receivers around the world to select from a range of standardised delivery options."
Key Regional Market
DHL has long seen Hong Kong as a key market in the Asia-Pacific region, with its robust logistics infrastructure, and geographical advantage to reach major Asian destinations within four hours of flying time, Mr Lee continued.

"This is crucial for the express industry as it helps us to fulfill the time-definite needs of our customers. Hong Kong has the best-in-class air connectivity, thanks to the Hong Kong International Airport, which supports the development and surging demand of the air cargo industry."

In addition to international connections, Hong Kong also enjoys its proximity to the Pan-Pearl River Delta region (PPRD), which benefits cross-border trade, he said.

"Its infrastructure is highly developed, its legal system is considered one of the most transparent in Asia, and its compliance processes are considered extremely business-friendly," Mr Lee said. "The city's low tax environmesnt, efficient customs clearance and connectivity serve as unique advantages to us."

These advantages also make Hong Kong an ideal sourcing hub and distribution centre for businesses in the region, especially for high-value products, including fashion and consumer electronics that need to minimise inventory and catch product trends, through Hong Kong's highly efficient air network.

The expanded Central Asia Hub is expected to begin operations in the first quarter of 2022, in time to capture strong demand in the PPRD region, and for the completion of the three-runway system at the Hong Kong International Airport in 2024.
Related Link
DHL Express