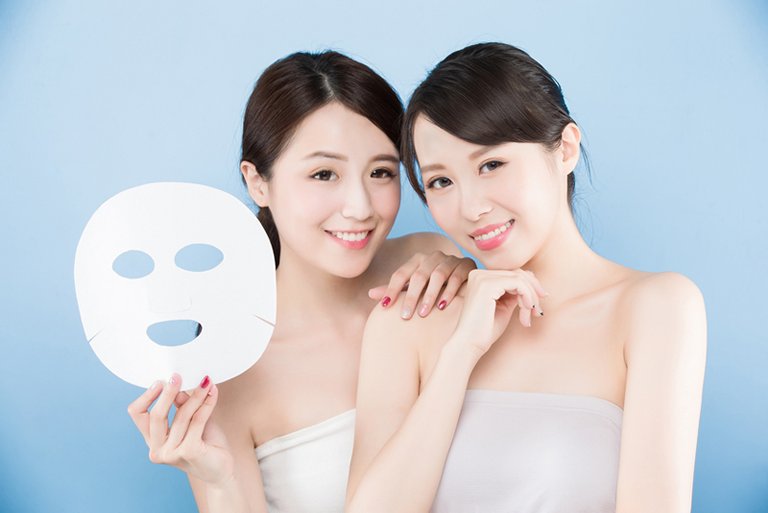 https://hkmb.hktdc.com/en/1X0AD01Z
China's Social Media Marketing (2): New Strategies for Brands
Interview with Zhang Binwu, President of Guangzhou Ziya Biotechnology Company Limited
The rapid growth of the mobile internet has led to huge changes in the way many industries sell to their customers. Among those currently undergoing such a change is the skincare products industry. Youxian, a brand of facial mask made by Guangzhou Ziya Biotechnology, is a prime example of how the supply chain for such products is developing. Instead of being sold the traditional way, via distributors and retailers, it utilises an online system which encourages its customers to place regular pre-orders. This way the product can be supplied fresh, without a long delay between its manufacture and its delivery. As Zhang Binwu, President of Guangzhou Ziya Biotechnology, puts it: "The marketing concept of Youxian is to sell facial masks in the way we sell milk. The whole process from production to marketing hinges on the rapid development of mobile Internet and social media." In this interview, Zhang Binwu explained how the Youxian brand was built via the mobile internet and social media, and how WeChat is used to conduct publicity and sales.
Preservative-free Masks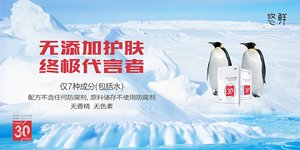 Traditionally, products pass through a chain of manufacturers, distributors and retailers before they reach consumers. This is time-consuming and, as a result, many products which use degradable ingredients have to rely on preservatives to lengthen their shelf life. For skincare products, however, this brings the risk that the preservatives may cause potential harm or irritation when applied to the skin.
It was this problem, Zhang said, that led him to try to develop a skincare product that is natural, organic and preservative-free. He produced the Youxian Mask, which has no preservatives, fragrance or colouring but, as a result, it has a drastically reduced shelf life of just 30 days.
Skipping Traditional Marketing Channels
The Youxian Mask's short shelf life means it can't be sold through the traditional sales channel of brick-and-mortar stores. As Zhang explains: "Most skincare products on the market today contain preservatives and their shelf life is generally three years. Not many retailers are willing to accept skincare products with a short shelf life. Youxian Mask undoubtedly poses challenges to the traditional marketing system for skincare products."
To sell his facial masks, Zhang needed an alternative to traditional marketing models and so decided to harness the mobile internet and social media. Youxian Mask was officially put on the online market in July 2016.
Youxian Masks are sold to consumers through an online presale system in which products are not manufactured until an order has been received. Presale orders are collated every Friday, the masks are produced by the following Tuesday morning, and the logistics and packing arrangements completed by the afternoon for delivery in the evening of the same day. Customers in nearby cities receive their orders the following day, while those living in remote areas get delivery by Thursday. Explaining how the process can be carried out so rapidly, Zhang said: "The online sale of Youxian is mainly conducted through WeChat's social platforms, including WeChat Community, WeChat Moments and WeChat Mall. In this way, we skip all the traditional channels and approach our users directly."
Finding the First Group of Seed Users
To launch a product via social media in this way, it is important initially to develop a base of customers or so-called seed users who can spread the word about the product. Fortunately, Zhang was in an ideal position to be able to do this. A columnist on skincare products for more than a decade and the author of the book Marketing Practices of Cosmetic Brands, he had already established himself as an expert and an influential 'key opinion leader' (or KOL) in the field. In 2015, he set up the cosmetics retail platform Beauty Community, which attracted more than a thousand stores to sign up with it in less than six months. Having this sort of reputation in the skincare industry gave Zhang a helping hand when it came to finding consumers who would be interested in his new product. As he pointed out: "Not only am I a KOL and a Big V [1] in the industry, my Moments friend circle has already drawn in a large group of friends and fans who share the same views as me."
Explaining how the first group of Youxian users came from the social network he had built up over the years, Zhang said: "Unlike traditional offline and e-commerce platforms, mobile internet selling relies heavily on trust among acquaintances and friend circles in social media. The first group of Youxian users were my female contacts, including teachers, schoolmates and friends who trust me and are willing to support me. They formed a thousand-strong base of die-hard fans."
Zhang sent out 1,000 samples for this "seed user" group to try out. The group all had a similar approach to purchasing products, attaching great importance to quality and having high expectations of the products they use. However, once they tried a product and liked it, they tended to become regular, long-term customers. These became the initial or seed users of the pre-sale system, ordering the masks on a regular basis, in a similar way to the manner in which they might order a product such as milk.
Brand Involvement among Consumers
The concept that 'consumers will pay for any products that are good' is not one Zhang agrees with. He argues that quality is just one factor in a consumer's decision-making process and that there are many others factors that influence purchase decisions. One of the most important, he believes, is the emotional tie between a brand and its product users. He said: "That is why many brands nowadays focus on selling moods associated with the products rather than the products themselves." Zhang explains that if consumers are made to feel part of the establishment and development of a brand, they get a sense of involvement and satisfaction. It makes them feel as if they have contributed towards the success of the brand. These consumers, Zhang claims, become the core users of the brand, its so-called die-hard fans.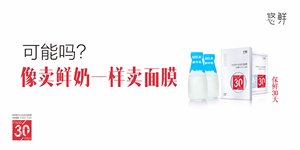 Zhang feels that having such core users is fundamental to the success of a brand in its early stages, especially when the number of pre-orders is at a low level. Explaining the process, he said: "Youxian Masks must be pre-ordered in order to preserve their freshness and we have to have pre-orders for a minimum of 1,000 masks before deliveries can be arranged. Initially, this meant deliveries could only be made on a bi-monthly basis.
"You might think that such a delay from pre-order to delivery would prove unacceptable in this e-commerce age, when generally customers aren't happy waiting even one day for their purchases. Yet when we were starting out, our users would actually wait for half a month without any complaints. The anticipation involved in waiting for the arrival of their facial masks was an unprecedented experience for them. And because this brand was just beginning to develop, they were willing to wait and get involved in promoting its growth."
Zhang cultivated a sense of involvement with the new brand's customers by interacting with them via social media, setting up a user community, providing updates on the latest product developments, and collecting feedback about the product. He also used WeChat's Official Accounts to spread skincare information and conduct online community activities with brand users, helping him understand and take on board their concerns and preferences. By doing so, he helped build up the brand's cultural image among its customers, while also increasing their loyalty to the product. Other methods used to achieve this included a number of promotional offers, such as group-buying discounts and door-crasher sales, and the introduction of a VIP system in which selected users were given incentives to encourage them to share their experience or bring in new users.
Formation of Dedicated-Group Economy through Core Consumers
Zhang argues that high-quality products can only serve as the foundation of a brand. These days, a brand must also focus on the lifestyle of its users in order to build up an empathy with them. To do this, brand operators need the expertise of a creative operating team that knows how to interact with customers.
He also pointed out that the ways in which companies spread the word about their brands and products have changed dramatically, saying: "In the past, information dissemination took the form of a funnel, through which brand operators used a number of diverse media platforms to try to attract consumers' attention. Now, in the age of the mobile internet, information is disseminated through groups or blogs. That means it is important to accurately identify your core consumer group, because it is only through these core consumers that the group can be gradually expanded and a dedicated group of customers created."
---
[1] Big V refers to Weibo's opinion leaders whose status are well-recognised.
Health & Beauty
Advertising Services
Information Technology
Mainland China
Mainland China