https://hkmb.hktdc.com/en/1X0ACQP5
Uncorking Opportunities in China's Wine Market
Interview with Simon Cheung, Director, Rutherglen Estates of Australia
Simon Cheung moved from Hong Kong to Australia years ago and has been doing business there ever since. Because of his love for wine, Cheung had been keeping a close eye on the wine market. When the opportunity presented itself, he entered the mainland wine market. During his interview with HKTDC Research, Cheung shared his insights on the rapid changes and development of this market over the past few years, providing useful information to industry players looking to follow his lead.
Introducing Australian Wine to the Mainland Market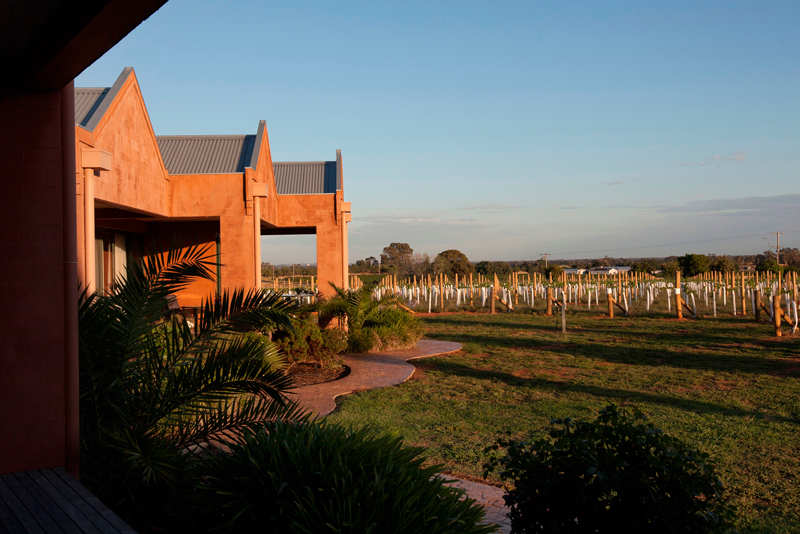 Explaining how he first became interested in the market, Cheung said: "During a visit to Hong Kong in 2005, I stumbled upon an article in the South China Morning Post on the mainland wine market. One of the remarks in it left a deep impression on me: the mainland wine market is just like an unopened bottle of wine, encapsulating immense potential. Several years later, out of mere chance, I was asked by a Chinese enterprise to help it identify and invest in a vineyard in Australia as well as supervise and take part in its mainland sales training activities. This was how I entered the mainland wine market."
In 2013, Rayah, the brand of wine produced by Rutherglen Estates in Australia, made its way into the mainland market. Cheung said: "The way Rayah entered the market is quite different to other brands. Since the shareholders, that is, the Chinese enterprise, already had an established sales network, the brand was promoted in the form of B2B VIP client sales, taking advantage of the channel resources of the group's nationwide network of some 100 branch companies. As such, the focus of the initial sales training was on how to equip sales staff with more professional knowledge about wine so as to facilitate transactions."
Mainland Wine Market Grows in Leaps and Bounds
Cheung pointed out that the mainland wine market has undergone rapid changes since 2013. Over the last three years, sales have grown at a rate of more than 30% per annum. Red wine has accounted for the lion's share of the market, making up more than 80% of wine sold.
The booming market has attracted a large number of opportunists and money grabbers, and Cheung described how one successful company had been affected by this. He said: "Penfolds, which entered the mainland at an early stage, is the most well-known Australian wine brand on the mainland. Three of Penfolds' series – BIN 128, 389 and 407 – are best-sellers. However, because it is highly popular, an increasing number of counterfeit brands have emerged, and passing-off and fake wines are rampant on the mainland."
Cheung emphasised: "Attention must be paid to the registration and protection of brands in China in order to better safeguard the interest of the brand."
Rise of Young People Market and Medium to High-End Market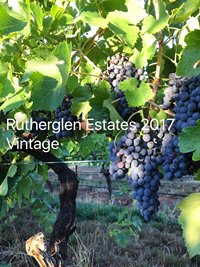 Cheung said he tried promoting his brand when he first entered the mainland wine market in 2013 by taking part in local trade fairs. He said: "We mainly participated in sugar and wine fairs on the mainland. At the time, industry players visiting the fairs were basically middle-aged people in their 50s, and the mentality of local distributors was mainly to find some cheap products."
Cheung explained that the people attending the fairs back then had little knowledge about wine, but that has now changed, saying: "In May this year, when we participated in the Wine Australia China Roadshow 2017 organised by Wine Australia, we found that the industry players who approached us were mostly young people in their 20s and 30s. They have good knowledge about wine and are good at searching online about the reputation and sales of the brand in Australia. This made reaching intent for co-operation much easier."
It is clear that more and more young people on the mainland are beginning to develop the habit of drinking wine. With the help of the internet, mainland consumers are gradually acquiring more knowledge about wine and an increasing number are now becoming more familiar with different kinds of wine, different types of grapes, and products from different countries, which enables them to select brands that suit their tastes best. Furthermore, there are clear signs of the emergence of an upper-middle market segment.
Cheung said: "In the past few years, mainland consumers have had more chances to travel abroad, had more interactions with the outside world, and have acquired more exposure and knowledge. I can clearly see that their wine knowledge has increased. In the past they only knew about old world wines, such as those from traditional European countries like France, Spain and Portugal. But now they have more exposure to and knowledge about new world wines, including those from Australia, New Zealand and Chile. They have more in-depth knowledge about different types of grapes and places of production. They have also tasted more wines and developed a more discerning palate. These knowledgeable consumers are beginning to accept higher prices for wines. The top-notch wine of our brand is priced at RMB880 per bottle, and some clients will place orders directly. As mainland consumers' wine knowledge becomes broader and deeper, I expect medium to high-end wines to witness strong growth."
Online Shops and Restaurants Becoming More Popular Channels
Cheung pointed out that the internet has made information more transparent and globalised. Mainland consumers, especially the younger generation, now go online to access information about wine. Many find it easier to acquire product information on brands and make comparisons online rather than offline. "Although currently sales of wine in the mainland are still mainly made offline, I believe online sales will become more and more popular," said Cheung.
Cheung said selling wine by the glass in restaurants rather than by half bottles is a good way to allow consumers taste different wine products at lower prices. He explained: "As a vineyard manager, [I can say that] the difference in production cost between a 350ml half bottle and a conventional 750ml bottle is not that great. Hence, to the producer, there is hardly any motivation for them to develop half bottles.
"At restaurants in Australia, a popular way of tasting wine is buying by the glass. I think if this same practice is promoted in the mainland market, it could attract more customers to try new products. For instance, at dinner gatherings, not everyone wants to drink wine, so those who do can order the wine they want to try [by the glass]. Restaurants can also change their table wine list from time to time so as to manage the wines that are offered for tasting on the day, as well as having better control over the number of bottles opened. By so doing, I think [wine] can be promoted at restaurants on the mainland."
Emergence of Mainland Vineyards
In Xinjiang and Helanshan on the mainland, where the weather is ideal for growing grapes, there is a high concentration of vineyards. Most of the grape varieties are imported from Europe. Through years of planting on a trial basis, high quality varieties suitable for making wine locally have been identified. The products of some of the vineyards are quite good and have won international awards. Cheung said: "Although currently most mainland vineyards are small in scale and are mainly privately owned, the products of many of them are not bad at all. If the right product is found, further co-operation is possible."
Burgeoning Wine Education Market
As the mainland wine market expands, the wine education market is also blooming. However, Cheung warned that traditional sommelier training courses, such as WSET, may not be suitable for mainlanders who are enthusiastic about acquiring wine knowledge, saying: "From my personal observation and experience, currently those in the mainland who are most enthusiastic about acquiring wine knowledge are businesspeople. They love wine purely out of personal liking, they do not care about obtaining any particular professional certification but rather want to enhance their personal taste, hoping that through mastering wine knowledge [they] can win other people's recognition of their 'taste, insight, and discernment'. They are keener on acquiring knowledge from a wine appreciation course than obtaining a sommelier certification."
He added: "In recent years, more and more friends in the mainland ask me to lead wine appreciation tours. We invite people who are interested in wine to join. Usually there are about 15-20 people in a group and [the tour] takes eight days, visiting and tasting wine in three local vineyards in Australia and staying two days in each vineyard. These vineyard tours are very well received by medium to high-end mainland consumers who like wine."
Recommendations for Hong Kong Companies
Cheung said that Hong Kong companies enjoy a number of advantages in making a foray into the mainland wine market. These advantages include Hong Kong's status as a duty-free international trading port, its long history of dealing in wines, its exposure to a wide range of brands, its large pool of connoisseurs, and its global market perspective. Moreover, Hong Kong's close proximity to the mainland makes exchanges between the two places relatively easy. As long as Hong Kong companies take the initiative to reach out to the mainland market, they should find numerous opportunities out there.
Cheung suggested that if Hong Kong companies target the medium to high-end market, they can use the "Wine Dinner" business model commonly used by Hong Kong wine cellars. Under this model, target customers are invited to attend paid wine dinners at high-class restaurants, where wine and food pairings are offered so that the participants can eat good food, taste good wine, and discuss the characteristics of each wine. Cheung said: "I have organised a number of such wine dinners in Guangzhou, typically housing three tables with a total of 30-36 people and charging RMB500 per head. Every time it was full to the brim. This is particularly good for promoting new wines when they are launched onto the market."
To industry players wishing to tap the mainland wine market, Cheung's advice is they must have passion. It is only with passion that they can choose the right products for their consumers. He said: "First of all, you must identify your target customers, and determine which type of people and what channels are there in your target market. It is only when you know your customers well that you can recommend the right products meeting their needs. Besides, you must know your competitors. Knowing them better helps you understand the advantages and disadvantages of your own brand and helps you conduct marketing and promotion in a more targeted way."
Mainland China
Mainland China