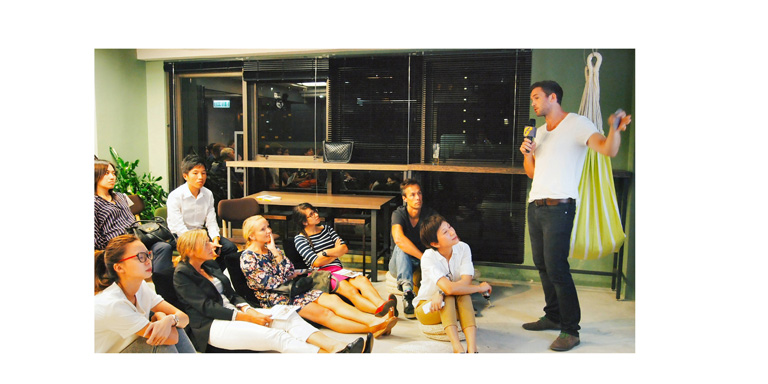 https://hkmb.hktdc.com/en/1X0ACGYQ
Networking in a Nutshell
Technology is transforming how professionals connect in the digital age.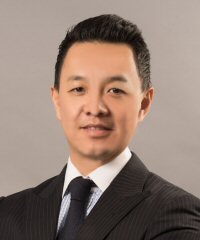 Anyone familiar with the Hong Kong way of making business connections knows the drill: you swap name cards at every opportunity, and wait for the phone to ring.

As recently as a decade ago, one business etiquette blogger said that failing to follow this long-held tradition "may suggest you don't want to make the person's acquaintance, that your own status is unimportant, or that you are fundamentally unprepared to do business in Hong Kong."

But the disruptive tech era is changing the way relationships are formed. While printed matter still has a place, many new acquaintances are just as likely to put contact details directly into their smartphones. That's why making a good impression matters, says Ricky Mui, Director - Legal & Compliance, Commerce Finance & Contract Division at Robert Walters Hong Kong.

"While social networking platforms have their advantages in today's workplace, learning to network effectively face-to-face is extremely important," he says. "There are several elements that are critical for networking: credibility through market knowledge and reputation, the ability to build rapport, and being opportunistic by asking the right questions. It's important to be memorable."
Effective Networking


Robert Walters Hong Kong shares some tips on building contacts.

• Develop an action plan. Before attending an event or social outing, identify your objectives and how to go about achieving them.

• Research various networking groups, associations and contacts to find out what works for you.

• Promote yourself: remember that you have something to offer as well.

• Communicate effectively. Be articulate, concise, enthusiastic, honest and open. Remember to listen when engaged in conversation as it is critical to remember key points.

• Circulate. Speak with as many people as you can at networking functions. Establish the basics and arrange another time to have a more detailed discussion.

• Treat everyone as equals. The more people you are in contact with at all levels the more opportunities/information you will be exposed to.

• Follow through on your commitments, both to yourself and others. Keep records to remember what you have committed to do.

• Organise yourself: collect cards from the contacts that you have made in order to remember important details.

• Leverage off of one another. Both you and your new contacts can work together to achieve personal and professional goals.


Thriving Ecosystem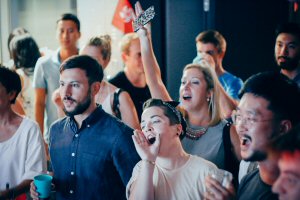 Hong Kong has a wide range of venues where opportunities for effective networking take place on a weekly – if not daily – basis.

One is co-working hub Garage Society, which will open its fourth and largest location, in Wan Chai, in January 2018. Programme Director James Bernardo says the popularity of the company's "knowledge-sharing platform," scheduled under the Garage Academy brand, made a bigger space necessary.

Mr Bernardo organised 122 events in 2017, primarily in the verticals of digital marketing, e-commerce, technology, health/wellness and Fintech. He says you can "feel the energy in the room" when start-ups and entrepreneurs get such close engagement with those who have pursued the same path, and made it.
"Our attendees might be looking for advice, ideas or investors for their venture – it's a way for them to interact with the ecosystem through our spaces," says Mr Bernardo. Speakers, who in 2017 have included Tony Tung, Senior Associate and Manager of Alibaba Entrepreneurship Fund, Gobi VC; Adam Beck, CEO of Blockstream; David Rosa, CEO and co-founder of NEAT; Bay McLaughlin, Brinc.io co-founder; Jeff Lyndon, President and co-founder of iDreamsky; and Leo Weese, President of Bitcoin Association HK, are happy to engage with the audience afterwards.

"Quality, in-person interactions are invaluable to building a sustainable business network and our curated sessions offer a chance to meet with key players in the Hong Kong ecosystem," he says.
Building Connections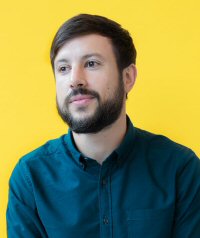 Three years ago, Mr Bernardo moved to Hong Kong from London, where he says business cards were already being phased out as a networking tool. "Building connections and sharing ideas through regular attendance at our community platform for entrepreneurship and knowledge-sharing allow you to forgo the formality and dive into creating solid business opportunities beyond merely exchanging business cards," he says.

Garage Society has enabled this synergy since its inception in April 2014, when co-founder Elaine Tsung established its first hub in Central, followed by two more in Sheung Wan and Sai Ying Pun.

According to Ms Tsung, the concept was always about more than providing affordable, short-term serviced office space. "We were mindful of what entrepreneurs need to get to the next level – they needed education, connections and investment," she said.
Salubrious Spaces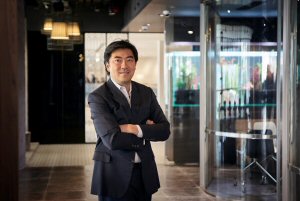 The value of personalised networking is integral to Kafnu, a new business hub brand of Singapore-headquartered Next Story Group, recently launched simultaneously in Hong Kong and Taipei. Set within Kerry Hotel in Hung Hom, a luxury business hotel brand of the Shangri-La Hotels and Resorts, Kafnu blends the social elements of a private club with the functional aspects of shared working spaces and hotel features of a restaurant, bar, spa and gym.

"We didn't want to assume people just need a decent desk to work on, and a comfy chair. We can offer them so much more," says Morris Sim, Chief Marketing Officer. He says companies such as Google and Facebook provide office facilities inaccessible to entrepreneurs, small businesses, artists and creators. "Kafnu now brings these spaces to everyone," he says, by providing an upscale office environment with business support and a venue to entertain clients.
Bridging the Gap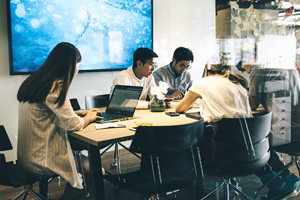 Members pay for the services and facilities they use and are "welcome to entertain" in Kafnu's elaborate spaces. There are even sleep pods for a quick power nap, or for business travellers just passing through.

Mr Sim believes that with social media dominating society today, face-to-face interaction is essential to establish trust in business relationships – something that can only be done in a physical space.

"With Kafnu's concept of bringing the social networking back to real life, we believe that we can bridge the gap between individual effort and community resources.
Related Links
Garage Society
Kafnu
Robert Walters Hong Kong