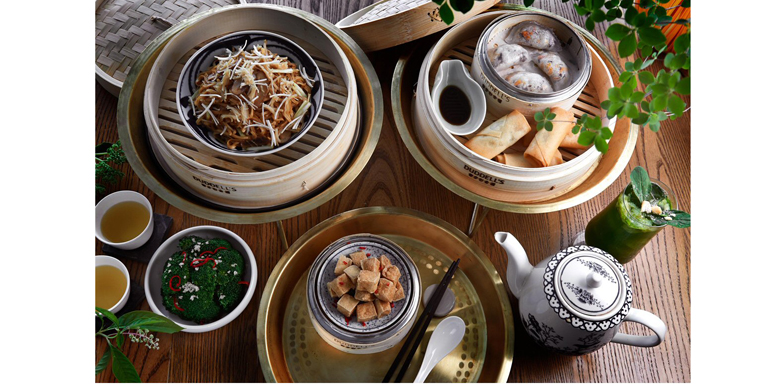 https://hkmb.hktdc.com/en/1X0ACC1Z
Cool Culture Served Hot
After establishing a string of successful restaurants in Hong Kong, the JIA Group is ready to take its brand overseas.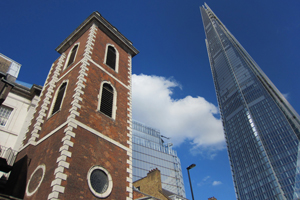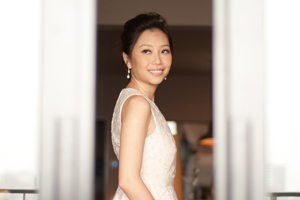 The JIA Group of restaurants has earned a reputation as a home for fine-dining and art for both established artists and emerging local talent. After setting up a string of successful restaurants and bars in Hong Kong, the company is taking one of its brands, Duddell's, to London.

The original Duddell's Hong Kong opened in 2013, offering authentic Cantonese cuisine, and helped revitalise some classic dishes that had fallen from grace. It has since earned two Michelin stars, and the accumulation of good press and good food saw JIA Group founder and CEO Yenn Wong claim the title of Restaurateur of the Year in 2015.

"Duddell's in Hong Kong was conceived to create a cultural and social destination for people with an appreciation for the arts, providing an inspiring backdrop where people meet, eat, drink and socialise while surrounded by museum-quality art," Ms Wong says. "Duddell's London will have a strong focus on its art programme and [on] becoming a destination for both foodies and art lovers alike."

The London outlet, which opened in November, seats 110 guests in the open-plan restaurant that includes two, partially private dining rooms. The much-anticipated launch brings authentic Cantonese cuisine and handcrafted dim sum to London Bridge, in a prime location adjacent to The Shard skyscraper and housed in the former St Thomas Church. Ms Wong says the location of the bar and restaurant – near enough to London Bridge, Borough Market and leading galleries – reflects the pillars of the Duddell's brand: food, art and design.
Global Footprint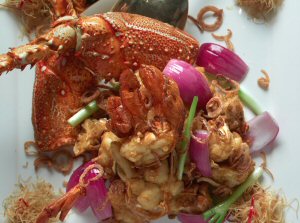 Hong Kong has been a perfect grounding to take JIA to a global audience, says Ms Wong, who's originally from Singapore. The city's competitiveness and frenetic dining scene helped lay the foundation for overseas expansion. "With Hong Kong being a finance centre and destination for international activities that include art and dining, overseas entrepreneurs are always looking to the city for new insights and the next trend," she says. "We are in constant communication with potential investors and looking outside to bring new talent and ideas in."

At home, JIA's portfolio comprises 11 restaurants and bars across Hong Kong, including 22 Ships and Ham and Sherry in Wan Chai, Aberdeen Street Social at the PMQ arts and lifestyle hub, Fish School in Sai Ying Pun, and the most recent offering, Commissary, a Southern Californian restaurant at Pacific Place that has been in place for just over a year.

Its first venture, 208 Duecento Otto, located in a quiet corner of Sheung Wan, opened in 2010 at a time when gentrification was just taking off in the west of Hong Kong's Central. Serving rustic Italian cuisine, the restaurant and bar would go on to be one of the great success stories of the restaurant business in 2010, winning several awards and accolades.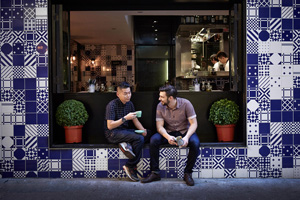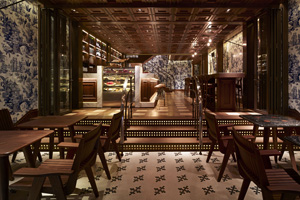 Destination Cuisine
The JIA Group launched with the opening of the boutique hotel JIA Hong Kong in 2004. Ms Wong led the re-design of the project in Causeway Bay and subsequently opened another boutique hotel in Shanghai and later, a condominium development in Singapore.

"Our business has been steady and sustainable, as opposed to rapid and trend-based," Ms Wong says. "A key ingredient to that has been working with the best people. From chefs to service team, we get a diverse group of people with impressive backgrounds in our restaurants."

Indeed, the restaurant collaborates with some of the biggest names in global hospitality, including British chefs Jason Atherton and Nate Green. "The hospitality climate is fantastic. With Hong Kong being a strategic trading port and its lenient food importing laws, we're able to access a variety of ingredients that enable us to offer authentic cuisine," she says.

"I hope the JIA Group will be known as a brand that doesn't just compete but sits at the vanguard of hospitality internationally," says Ms Wong, adding that she wants everything the group does to be based on style and substance.
Work-Life Balance
Building a brand with a multinational footprint is hard work, while juggling a busy home life has not been without its challenges, according to Ms Wong, a working mother of two young boys.

"It's not an easy job, but you learn by doing, and when you make a mistake, you reflect upon what you did to ensure you don't make the same mistake again," she says. "Regardless of whether you have a family or not, Hong Kong is a fast-moving place, where it's important to find practices that ground you." Ms Wong says she makes the time to cook for her family and friends in an effort to find "head space."

For aspiring entrepreneurs looking to follow in her footsteps, having the passion and drive to set up a business is crucial. "Do your homework," Ms Wong says. "Think if you can live and breathe what you do all the time. You don't ever switch off; you need to love it."
Related Link
Jia Group
United Kingdom
Hong Kong
Western Europe