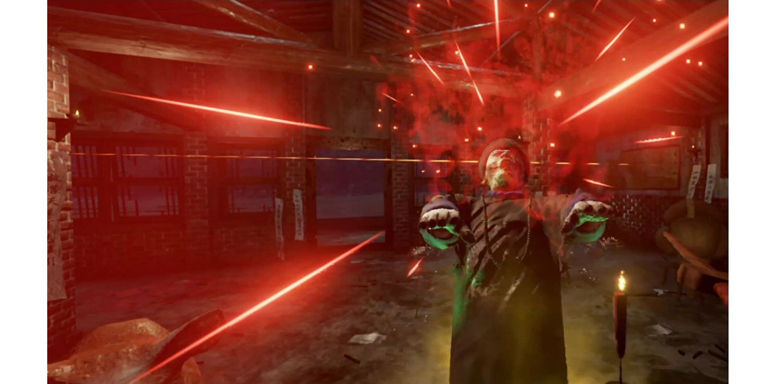 https://hkmb.hktdc.com/en/1X0AC8HV
Virtual Worlds, Real Rewards
A local production company is tapping Hong Kong's film heritage to create culturally relevant VR and AR games.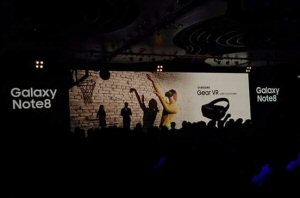 Jumping zombies and screeching ghouls are just a few of the spooky surprises IDE Production and ICE Production exhibited at the 2017 edition of the HKTDC Hong Kong International Film and TV Market (FILMART). Their virtual reality (VR) game "The Hopping Dead" led to many blood-curdling screams from curious visitors, while attracting several major buyers, including tech giant Samsung.

With games like "The Hopping Dead," Hong Kong entrepreneur Eddy Wong, CEO of IDE Production & ICE Production, is embracing rapid changes in the film and television industry, by offering unique production solutions for his clients. Seeking new opportunities to promote their production services, including VR and augmented reality (AR), Mr Wong chose FILMART for the overseas buyers the event draws.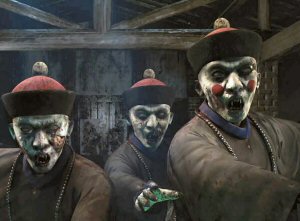 "Hong Kong is such an international city, there are so many different kinds of people, and for FILMART, the buyers are not limited to the traditional film industry. So it is really a good event to show off our products to a diverse crowd," he said. ICE Production, which specialises in interactive content, connected with clients in both the traditional film industry as well as companies in other areas of the entertainment sector. "One of the new clients we met was Jumping Gym, an amusement park company with 40 locations in Hong Kong, and they are planning to put our games in their stores."

At demo sessions, "The Hopping Dead" both delighted and terrified FILMART visitors. Featuring traditional Chinese hopping zombies, and other surprising ghouls and ghosts, players needed to defeat the demons with hand gestures, mimicking the use of magical paper talismans or a sword. "Samsung saw our booth at FILMART and played our games, and this led to them contacting us to arrange a deal." The Korean tech giant has since decided to offer their games, including the "The Hopping Dead," with their new Samsung Gear VR.

Mr Wong says he plans to return to next year's FILMART to be held in March, to connect with more potential clients. "It's honestly a milestone for us. After we showed at FILMART, we suddenly explored a new world of opportunities."
Cultural Reference
"It's honestly a milestone for us. After we showed at FILMART, we suddenly explored a new world of opportunities."
Mr Wong says being based in an international city is key for VR/AR content production company such as his. "In Hong Kong, because it is a mix of Western and Eastern cultures, it's honestly more creative. We can create products that are suitable for both markets." With extensive production experience and success in Hong Kong's illustrious film industry, Mr Wong said it was "also an advantage to transition into the VR industry from Hong Kong's film industry." Using "The Hopping Dead" as an example, he explained the game was inspired by classic 1980s Chinese zombie films. "People recognised and appreciated these references," he said. "When we launched our game in China, the response was very positive because it's the same ones they saw in the movies and it was very nostalgic for this audience." Mr Wong said that being a Hong Kong company means "we understand the cultural elements of creating IP for these markets."
Adapting to Market Trends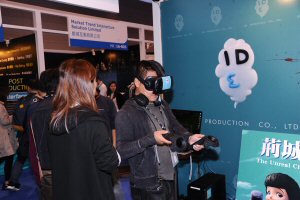 With more than 30 years' experience working in film and television production, Mr Wong operates IDE Production to serve the traditional film industry. He set up the ICE Production unit to focus on VR and AR solutions for clients seeking new types of content. Mr Wong said this approach has helped differentiate his business from others by integrating more interactive elements into their projects. "Recently, we have seen changes in the types of clients coming to us," he noted. "Previously they were looking for TV commercials or simple videos, but now they want interactive productions, including games and training programmes."

Using Hong Kong as a base to reach markets further afield, Mr Wong has found success for his VR and AR services in the Chinese mainland , as well as Southeast Asia, where he has clients in Thailand, Singapore and Malaysia. Noting that "the demand for VR and AR services keeps growing," Mr Wong and the ICE team are expanding their portfolio of VR and AR projects to help clients better understand the potential of these production technologies. He expects that in the next few years, VR and AR hardware will become "much cheaper, lighter and comfortable," as well as more accessible overall, fuelling market demand for more VR and AR capable productions.
Related Links
FILMART
IDE Production