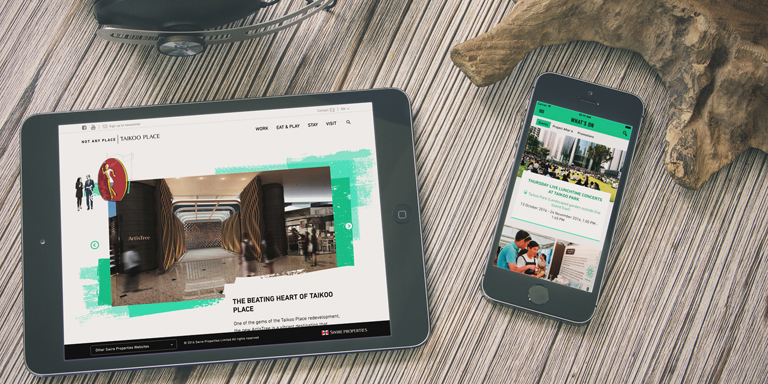 https://hkmb.hktdc.com/en/1X0AC893
Omni-channel Retailing
Retail branding consultancy FITCH is helping businesses create a seamless shopping experience for 21st century consumers.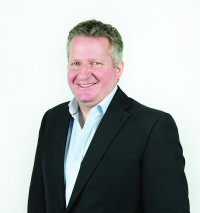 As Chairman of FITCH Hong Kong, a global retail branding consultancy, Jonathan Cummings has worked closely with government bodies representing Hong Kong's creative industries locally and internationally, including at September's "Think Asia, Think Hong Kong" promotional event in the United Kingdom. Amid mounting competition from online shopping, Mr Cumming explains why bricks and mortar retailers need to innovate by embracing digital disruption to continue attracting shoppers to their physical stores.

How did you come to be in Hong Kong, and in this business?
I was a partner in brand retail consultancy, StartJG, established 20 years ago in London, with branches in Dubai and Moscow. When we decided to expand the business to Hong Kong, I also made the decision to move here permanently in late 2008. Seven years later, we sold the Hong Kong business to FITCH, and I stayed on as Chairman. Hong Kong is FITCH's largest studio in Asia, and the fourth-biggest worldwide, with nearly 50 staff.

What is your area of expertise?
We are a branding consultancy specialising in brand and retail design, with a strong digital capability. We like to think of ourselves as creatively ambidextrous. In retail, we work on large-scale developments such as shopping malls, with clients such as Swire Properties, but also individual brands, including Bulgari, Pricerite and Fossil. We also work extensively across other sectors. For instance, for global hospitality and cruise company Genting, we created a new luxury cruise line for Asia, called Dream Cruises, whose first ship Genting Dream was launched in Hong Kong in November 2016.

Recently for Nord Anglia Education, a premium international school network – headquartered in Hong Kong – we have developed a new brand platform and identity system around the concept of an [online] Global Campus.

Why does a school network need a digital platform?
Nord Anglia currently has more than 40 schools worldwide. This presents a huge opportunity to enable children from across the world to interact and learn together, both digitally and in person. The Global Campus enables that and offers students a unique way of learning that will benefit them hugely as they develop their careers in tomorrow's ever-more connected world.

How are Hong Kong retailers meeting the challenge of e-commerce?
Hong Kong is a fairly unique place in terms of its retail offering. Because the liveable parts of the city are so condensed, you are never far away from a physical store. Shopping is also a favourite leisure past-time for residents, and a drawcard for visitors.

Hong Kong has always been quite advanced in terms of digital payment – our Octopus card (a universal stored value card used initially on public transport, but now also for retail sales) long pre-dated Apple Pay and Visa Checkout, which are now becoming more popular.

In terms of retail innovation in a broader sense, we hadn't seen so much of that because, until two years ago, Hong Kong retailers had enjoyed such high growth that they simply didn't have to. The recent slowdown has given brands and mall owners an impetus to innovate. From start-ups like Grana, to established names such as Lane Crawford, Watsons and Chow Tai Fook, we're seeing heavy investment in digital platforms, and I expect a lot more to come in the next 12 months.

How about the mall owners themselves – what are they doing?
For many years, shopping malls have operated much as an airport does, on a B2B business model – they left the relationship with shoppers predominantly to the retailers. Increasingly, owners are seeing the need to connect more directly with consumers – more of a B2C model. This is driven partly by economic factors, and partly by shopper demand.

So while they might have a website or an interactive touch screen in the mall, these are really just information channels, and still disconnected from the actual shopping experience. Swire Properties is at the forefront, with our help, by developing an omni-channel approach, whereby the customer can be shopping online from a desktop or mobile device or in a bricks and mortar store, and the whole experience can be integrated and seamless, connected via an app. For example, instead of just looking up the location of a cinema in a mall, the platform can tell you about films and screening times. If a retailer has a special on offer, it can be delivered to your phone as you walk into the mall. Our proprietary software system MXP went live at Swire's Taikoo Place in early 2017 and is now being rolled out to the company's malls in China.
"What brands and retailers need to think about is what activates each physical space. That involves three elements – physical, human and digital – and I liken that to a three-legged stool: it cannot work without all three legs."
How can bricks-and-mortar retail survive the online onslaught?
Everyone's getting excited about staff-less retail and e-commerce, but the important word is agility. The days of having the same concept across hundreds of stores are gone. What brands and retailers need to think about is what activates each physical space. That involves three elements – physical, human and digital – and I liken that to a three-legged stool: it cannot work without all three legs. So while e-commerce has made the purchase faster and more convenient, that frees up retail floor space for experienced-based activity and service.

Starbucks is showing how with its new store format Starbucks Reserve Roastery, where baristas prepare small-batch coffee using unusual methods such as siphon brewing. This turns even the everyday act of grabbing a cup of coffee into an engaging experience. Another trend, which we call "campfire," is where brands will invite customers to hang out in their shop to try and talk about new products as a "tribe," thereby building brand following.
Related Link
FITCH
United Kingdom
Hong Kong
Western Europe