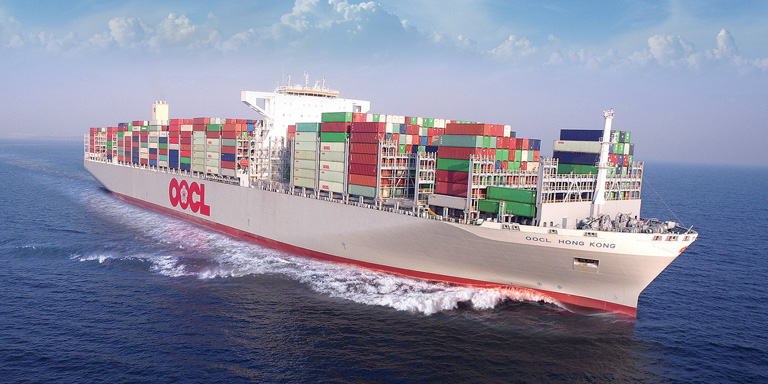 https://hkmb.hktdc.com/en/1X0AC2Q4
A Steady Course towards New Horizons
Hong Kong's shipping industry appears on course for calmer waters following global turbulence in the sector.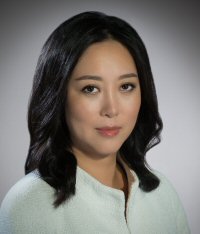 Profits are returning for Hong Kong-based operators after the worst downturn in 30 years, according to the Hong Kong Shipowners Association. And with fresh opportunities on the horizon under the Belt and Road Initiative championed by Chinese President Xi Jinping, hopes are buoyed for future prospects across the maritime sector as a whole.

As thousands of delegates prepare to gather in Hong Kong for the Asian Logistics and Maritime Conference (ALMC), 23-24 November, the region's largest industry event and a highlight of Hong Kong Maritime Week (19-26 November), Sabrina Chao, Chairman of the Hong Kong Shipowners Association, reflected on how Hong Kong's history as a leading maritime hub can help position the industry for better times ahead.

"Last year was extremely brutal to everyone involved in shipping," said Ms Chao, Chairman of Wah Kwong Maritime Transport Holdings and an ALMC Honorary Advisor. "Given the cyclical nature of the industry that is not unusual. But last year was probably the worst we have seen in 30 years."
Resilience Gives Edge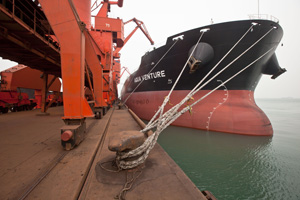 Expecting a much better year in 2017, she added that Hong Kong shipowners, being more conservative in their business operations, "are likely to bounce back faster" than their more speculative global counterparts.

The downturn in Hong Kong was part of a worldwide trend, due in part to overcapacity in ship-building, Ms Chao said, combined with a period of slower trade overall. Now that demand has caught up with supply, the sector appears back on a more even keel.

"There is a fair degree of optimism coming back, particularly in the dry bulk market. Overall, the market is performing better than expected," she said.

Wah Kwong's own business, founded in 1952, has recorded an upturn this year. In an operational environment that remains "fragile," Ms Chao said that the company maintains momentum through focusing on budget control and enhancing customer service.
Healthier Demand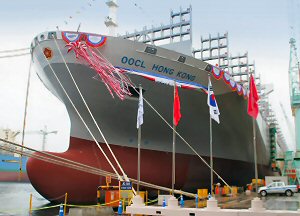 Also seeing an uptick in business is Hong Kong-based container carrier Orient Overseas Container Line (OOCL), which has reported two consecutive quarters of growth (Q2 and Q3 2017). The trend continues to be in line with what CC Tung, Chairman of OOCL, described at the release of the first half 2017 results as a "slow and steady recovery from the touch market conditions that characterised 2016."

"It seems that healthier demand growth has reappeared, at least to some extent," he said. "While we must wait to see how enduring this will be, this is a very welcome change from recent years. Improving data, and moreover improving sentiment, in many of the large economies gives us some comfort as to the sustainability of this better environment," added Mr Tung.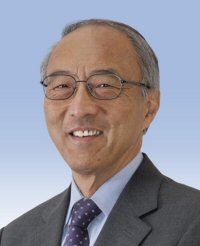 Ms Chao believes that Hong Kong's history as a maritime hub stands the city in good stead. "Because of that, we have a very strong and close maritime cluster based in Hong Kong, and a vibrant community that will continue to form the bedrock for us to flourish as an international maritime sector," she said. "We also have many things to be encouraged about."

These factors, she said, include renewed and continued support for the sector from both the Hong Kong and Central governments; Hong Kong's strategic location in Asia; as well as its infrastructure, legal environment and capital-raising advantages.
Belt and Road Bonanza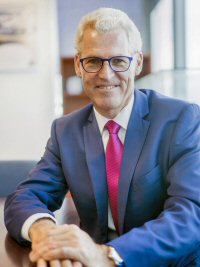 But Ms Chao believes the biggest factor is China's Belt and Road Initiative.

"Hong Kong prides itself on being a super-connector in the Belt and Road Initiative, in which the maritime sector has an important role to play," she said. "The first step for the 60-plus countries involved is building infrastructure, and that will require a lot of shipping to transport the raw materials."

Sharing a similar positive outlook is Jeremy Nixon, CEO of Ocean Network Express (ONE), who believes the Initiative "will bolster global economic growth and encourage further trade."

ONE was established in 2017 following a merger of Japanese shipping companies Nippon Yusen Kabushiki Kaisha, Kawasaki Kisen Kaisha, and Mitsui OSK Lines. The joint venture operates in Singapore, with a regional hub in Hong Kong.

"Container shipping companies rely on global demand, which in 2017 has been better than expected, and the outlook for 2018 is in good shape," Mr Nixon noted. "We are seeing a rebalancing of economies in Europe, Asia and Latin America. We are also seeing better-than-expected growth in Japan, China and Southeast Asia. Despite a challenging political situation, the United States is also performing better than expected."

Mr Nixon will offer his insights on the industry when he speaks at the ALMC Maritime Forum, including on the significance of new technologies for the maritime sector.
Digital Disruption
Indeed, digital transformation will be one of the key themes at the conference, with a session examining how the Internet of Things is sparking new developments in the areas of supply chain, online logistics, drone delivery, big data and blockchain.

Hong Kong start-ups stepping into this space include Appcider Ltd, founded in 2015, whose logistics platform ShipAny provides business matching for online retailers and small-sized logistics companies, as well as Acquaintance Enterprises Ltd, which launched the logistics data flow platform Logflows.com in February this year. Meanwhile Datacrag, founded in 2016, is developing a software application using artificial intelligence in supply chain management.

All three companies, which were incubated at the Hong Kong Science and Technology Parks Corporation's Incubation and LEAP programmes, will join more than 100 companies from around the world attending ALMC, to showcase an array of logistics services, maritime services and e-commerce solutions to improve supply chain management and operation efficiency.
Air Cargo Covered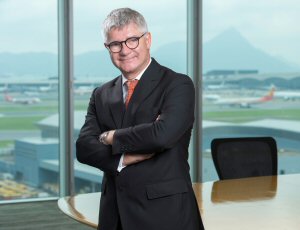 The changing air cargo landscape will also be discussed in-depth during two dedicated forums on the first day of ALMC.

Mark Whitehead, Chief Executive of Hong Kong Air Cargo Terminals (Hactl), Hong Kong's largest air cargo handler with about 40 per cent market share, said that while the opportunities for cooperation between air cargo and surface modes are currently limited, "overall, what matters most is that the massive Chinese market has a major gateway [Hong Kong], which provides a choice of air and sea services to supplement its rail options, to reach its major markets to the West. So there is always an option, which balances [customer] requirement for speed with their cost constraints," he noted.

Apart from opportunities under the Belt and Road Initiative, Mr Whitehead cited e-commerce as a strong driver for the air cargo sector.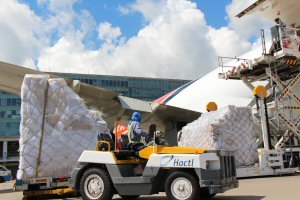 "We have responded to this growing market by beefing up the service frequencies and offerings of our value-added logistics arm, Hacis, which provides a fast and efficient link between Hong Kong and mainland China," he said.

"As one example, we now work with postal authorities to handle over 1,000 mail bags every day, containing e-commerce electronics items. We created this business by designing viable solutions using Hong Kong as a fast and cost-effective hub, which has overcome operational issues elsewhere and generated valuable traffic for our airline customers."

The seventh Asian Logistics and Maritime Conference (ALMC) will be held 23-24 November at the Hong Kong Convention and Exhibition Centre.
Related Links
Asian Logistics and Maritime Conference (ALMC)
Belt and Road
Hong Kong Air Cargo Terminals (Hactl)
Hong Kong Shipowners Association
Orient Overseas (International) Limited
Wah Kwong Maritime Transport Holdings