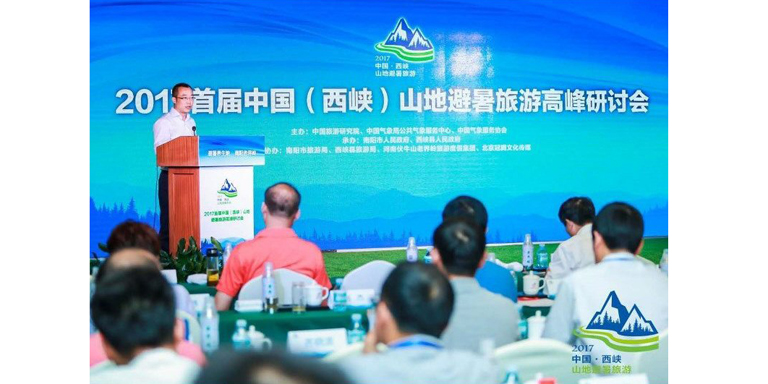 https://hkmb.hktdc.com/en/1X0ABZZ4
Delivering the Full Package
While China tourism is up, the industry still falls short of providing a comprehensive travel experience for a new generation of holidaymakers.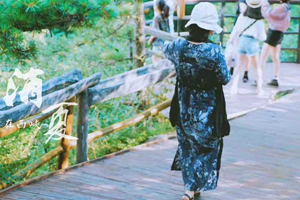 According to a recent survey (2017 Q3) by the China Tourism Academy, some 84.9 per cent of all Chinese mainland residents intend to travel for leisure purposes at some point in the near future. Significantly, some 76.9 per cent of these would-be tourists are aged 35 or under. In terms of allocated budget, 97 per cent of the respondents indicated a willingness to spend at least Rmb1,000 (US$150) on a summer break, while 74 per cent would spend Rmb2,000 and 42 per cent Rmb3,000.

This growing penchant for summer breaks among mainlanders has been partly attributed to growing disposable income, with more than three billion leisure trips initiated across the country in the first six months of 2017, a 10 per cent year-on-year rise. The total value of these trips was about Rmb2.5 trillion, a year-on-year increase of 12 per cent.

With travel firmly established as a popular lifestyle option, choice within the sector has soared, including bespoke tours for the bolder and more discerning travellers, as well as cultural, sporting, medical and educational vacation packages.

Environmental factors are also behind the rise in mainland travel, with soaring summer temperatures expected to drive an annual mid-summer exodus among mainlanders who can afford to travel.
Summer Traveller Profile


According to Dr Wu Pu, Head of Research at the Institute of Tourism Policy and Development Strategies, a division of the China Tourism Academy, three consumer groups in particular account for the lion's share of summer holiday bookings:

1. Students
As recently as 10 years ago, the majority of mainland students spent their summer vacations attending additional classes. Now, some 30 per cent of students travel during their college downtime – a significant increase on the 16 per cent who did so 10 years ago. In a further development, according to a survey conducted by Ctrip, China's largest online travel agency, 70 per cent of mainland parents view treating their children to a holiday as the ideal graduation gift, with 55 per cent of parents willing to pay in excess of Rmb10,000 for such a celebratory excursion.

2. Seniors
Keeping cool over the summer season is a health priority for many elderly mainlanders. As a result, a substantial number of retirees are now looking to temporarily relocate to more temperate climes at the height of the mainland summer.

3. Residents of "Furnace" Cities
Over the summer period, a number of mainland conurbations are now subject to excessive temperatures, a development that drives many residents of these so-called furnace cities to seek respite in cooler climes. With 50 million people sweltering in the four heat-afflicted cities set along the banks of the Yangtze River alone, the demand for such chill-out trips is brisk and rising.


Seasonal Tourism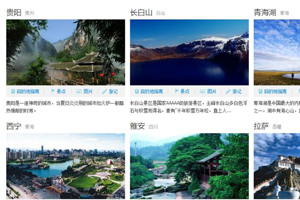 While several traditional summer getaway mainland destinations are still in high demand, trips to the country's cooler regions are growing in popularity, including various resorts in northeast China, eastern Inner Mongolia, northern Xinjiang, the eastern Qinghai-Tibet Plateau, and the northeastern Yunnan-Guizhou Plateau.

Thanks to its extended consumption cycle, high frequency, repeat bookings and rising demand, the mainland's summer tourism market offers considerable economic rewards to favoured destinations. According to media reports, for instance, Guiyang – the southwest mainland city billed as the country's Summer Getaway Capital – took Rmb38.962 billion in tourism revenue in June and July alone. In Changchun, meanwhile, the capital of China's northeast Jilin province, the city's annual summer festival is said to have contributed more than Rmb200 billion to the municipal coffers over the past 11 years.

Overall, more than 300 million mainlanders enjoyed some form of summer vacation this year, with spending estimated to be in excess of Rmb300 billion. Many of these seasonal holidays also segue into other leisure/business sectors – including healthy living, real estate, conventions and exhibitions and outdoor sports – and deliver a considerable knock-on windfall. While it is difficult to assess the exact impact of tourism on these ancillary sectors, some in the travel industry have estimated it to be as high as Rmb1.5 trillion.
Marketing Getaway Destinations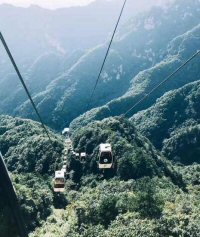 For many years, the mainland summer tourism market flourished without government stimulus. Recognising the potential benefits of attracting a high level of tourism spend, however, many local governments have started wooing out-of-town visitors through ticket discounts to local attractions and subsidised travel arrangements.

This year, for instance, Guizhou offered a 50 per cent discount on admission tickets to its primary tourist sites, as well as 50 per cent discounts on the standard toll on its expressway, an incentive limited to visitors from 10 target cities/provinces, including Guangxi and Chongqing. In a similar vein, other destinations have offered tourists various discounted services on planes and trains. Some cities have also adopted slogans to promote themselves as summer getaway destinations.

But there are signs that consumers are no longer satisfied with a week's respite in a relatively cool city. They now seem inclined towards more exotic locales, such as mountain resorts or secluded island retreats.

"Many of the traditional getaway cities in the northeast and northwest of China are no longer cool in the summer and are plagued with ever-rising temperatures," said Sun Jian, President of the China Meteorological Service Association. "By contrast, many of the mountain resorts have notably lower temperatures and have become increasingly well-equipped when it comes to meeting the requirements of tourists."
Top Destinations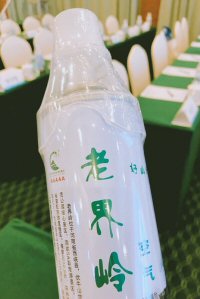 Mainland travel agencies have been quick to see the summer holiday potential of China's mountain resorts. Earlier this year, a consortium of Chongqing travel agencies launched a special promotion highlighting 63 premium summer getaway routes, all of which are intertwined with a selection of 285 natural beauty spots dotted along Daba Mountain, Wuling Mountain or one of the three high-altitude zones surrounding Dalou Mountain, where mid-summer temperatures seldom exceed 25 degrees.

Many of Asia's breezy island getaway destinations have also seen visitor numbers soar. According to Lvmama.com, a Shanghai-based travel booking website, Phuket, Bangkok, Pattaya, Koh Samui and Chiang Mai were the top five overseas destinations for mainland tourists this summer, as well as the islands of Bali, the Maldives and Okinawa, while Long Beach, Sabah, Nha Trang and Krabi were rated particularly highly for the range of marine-related activities on offer.
Ancillary Tourism Sectors
Many of the tourism industry's traditional add-on sectors – such as health, sporting activities and convention/exhibition tie-ins – remain somewhat underdeveloped on the mainland. Services that are available tend to be limited and largely unsuitable for the family-oriented, bespoke and high-end requirements of many of the new generation of mainland tourists. In a similar vein, many of the catering, accommodation, medical and insurance resources on offer also fall well short of the expectations of the country's more affluent tourists.
According to sources in the tourism industry, while many local governments are aware of the importance of ancillary tourism facilities, there are not enough properly skilled individuals working in the sector to deliver the required tie-ins with the health, real estate, catering and insurance industries. In fact, this is just one element in the wider problem of establishing a properly functioning model for developing the mainland tourism sector, one that also incorporates growing opportunities offered by the digital industries in terms of peer review facilities and other interactive features.

For more China market opportunities, please visit: http://research.hktdc.com
Hong Kong
Mainland China