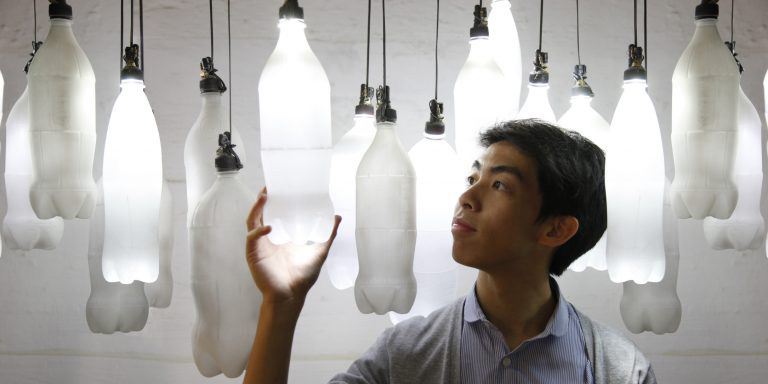 https://hkmb.hktdc.com/en/1X0ABRR0
From Bin to Business
Innovative entrepreneurs are tackling Hong Kong's rubbish problem, one piece at a time.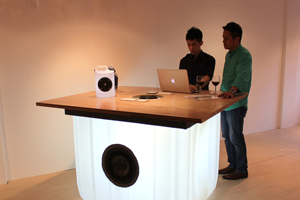 Hong Kong landfills are bursting at the seams, inspiring local entrepreneurs to come up with ways to turn junk into desirable objects. Their creative ideas, which are also making a sustainable difference, were spotlighted at an event last month organised by co-working space Garage Academy.

Among them was product designer Kevin Cheung. While working in his first job, Mr Cheung said he felt guilty about his role creating "fancy" and often wasteful products that only encouraged people to consume more. "That wasn't the way I wanted to be. I started thinking about having my own business," he said.

His eponymous upcycling design studio was established in 2010. Working with partner companies, Mr Cheung collects their waste destined for the landfill and gives them new life as beautiful and functional decorative pieces.

For instance, five-litre plastic medicine bottles retrieved from a local hospital are turned into funky Boombottle speakers. In a collaborative project with F2B Services, a digital signage company in Singapore, a huge plastic water tank found in a construction site was turned into a Boombottle bar table with oversized speakers "powerful enough to rock the whole room." It will be used as a piece of glow-in-the-dark furniture for parties.
Upcycling Unlimited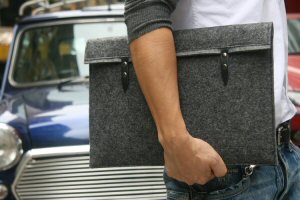 Dandy wallpaper company gives Mr Cheung its old samples, which provide the material to make colourful wallets. Under an agreement with the management of the Hong Kong Convention and Exhibition Centre, Mr Cheung scours the fair halls after an event for leftover carpet, which are sewn together in layers to make protective sleeves for laptops and notebooks.

A bicycle shop in Sham Shui Po keeps bicycle wheels for Mr Cheung, who redesigns them as ceiling lights. The disassembled spokes are used in creative workshops, where students and corporate clients alike learn how to attach them to a wooden board to make musical instruments.

Providing these workshops was a niche Mr Cheung identified through his own business. "I found that people interested in recycled products want to take part in their making as well," he said.

Kevin Cheung products are sold online and through selected small retailers in Hong Kong and Macau. He likes the personal touch that small shops can provide. "We want customers to have the time and patience to listen to the story behind an item," he said.
Zeroing in on Waste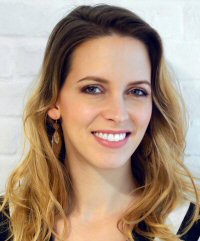 French entrepreneur Fanny Moritz offers consumers the opportunity to reduce their household waste by replacing disposable products with sustainable alternatives. Ms Moritz founded her company, NO!W No Waste, in January 2017, officially launching its online store in late July. "Our mission is to convince most people that having a lifestyle that is [almost] zero waste is easy – even in Hong Kong," she explained.

After arriving in the city in 2011, Ms Moritz launched her agency designing and developing websites. Despite developing ecologically friendly habits growing up in Paris such as switching off lights when not in use, she was inspired by an article she came across in 2015. The piece was about how Bea Johnson, author of the book Zero Waste Home, fits a family of four's annual trash into a single jar. "I thought, if she can do it, why can't I?"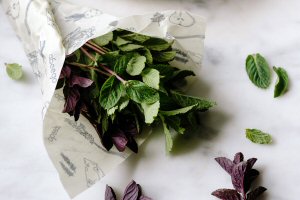 Finding a dearth of sustainable products in Hong Kong, she decided to source and sell them herself. "At NO!W No Waste, we propose reusable and compostable products in order to reduce our daily waste," Ms Moritz explained.

"So for practically everything that people throw away, we look for an eco-friendly alternative. We have, for example, bamboo toothbrushes, washable cleansing wipes, and solid shampoo for the bathroom. For the kitchen, we sell beeswax food wrap [to replace the aluminum foil], stainless steel straws, reusable coffee filters, bamboo coffee cups and steel tea mugs.
Making a Difference
"We also offer zero-waste kits for beginners who don't know how to start. Just to give you an idea, by using only four of those products, we already reduce our waste by up to 60 per cent," said Ms Moritz.

Aiming to "stimulate the curiosity of the most skeptical," the company has an education strategy implemented through workshops, eco-friendly festivals and a blog, with tips, including how to make your own beauty or cleaning products.

"We do many events because it's easier to explain face-to-face the benefits of each product we propose and the social impact of the brands," Ms Moritz said. "Behind every product, there is a story to tell."

As brand partners, the company selects enterprises involved in social projects such as reforestation, access to health services for deprived children, and employ people with disabilities.

"Our belief is that to have an impact, you need to find a sustainable business model," she said. "If you manage to create value for your customers, they will be ready to pay for it and your business can progressively grow and offer even more value."
Creative Reuse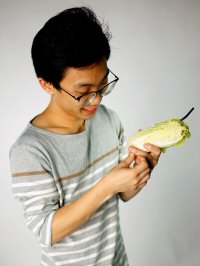 Eric Cheung co-founded Run2Tree Creations in 2012 as Hong Kong's first food-waste design studio. Together with co-founder Winnie Ngai, he upcycles scraps before they reach the landfill and provides food design services "to build the link between food and people."

The company collects food waste from partner supermarkets, hotels and food manufacturers, extracting the natural colouring to make non-toxic dyes. For instance, blue is derived from purple cabbage, green from leafy vegetables such as spinach, yellow from ginger, orange from oranges, and red from radish.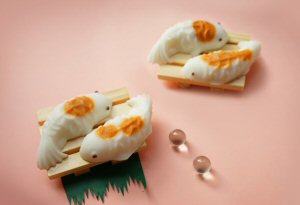 "We use two methods to extract the natural colouring: either by applying heat, or by fermentation [a process that takes three to four months]," Mr Cheung explained.

The pigments are used for dye in clothes, or non-toxic children's paint. The company also makes-to-order natural, novelty soaps using coffee grounds, and has been working on a process to create paper products by extracting the wood fibre from organic waste.

"Our business is not focused on earning money, but on tackling food waste. We are a social enterprise," Mr Cheung said.
BoDW Event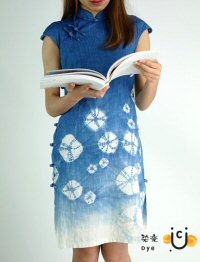 Run2Tree will participate in deTour, a concurrent event of the Business of Design Week (BoDW), to be held at PMQ in Central from 1-10 December. "We'll be transforming herbal tea into a mocktail, and trying to make fruit and veggies more appealing to millennials," Mr Cheung said.

"We want to tell the story of how carrots can grow with two legs – because of a rock in the ground – and show how such 'inglorious', non-genetically modified food is still good for you despite not looking perfect."
Related Links
Kevin Cheung
NO!W
Run2Tree Creations
France
Hong Kong
Western Europe