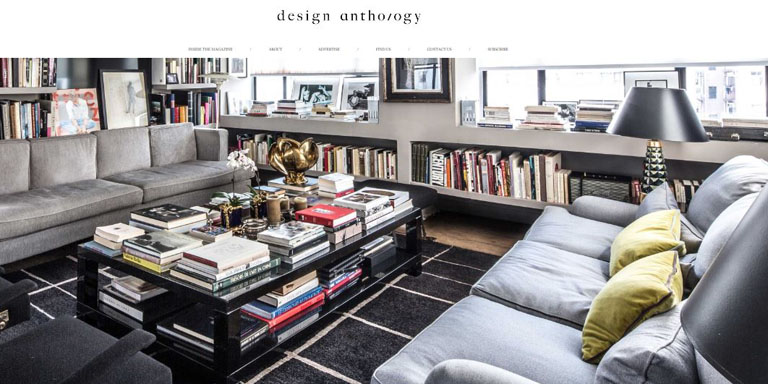 https://hkmb.hktdc.com/en/1X0ABNBS
Grand Designs
A Hong Kong-based publication has bucked the publishing trend with a stunning quarterly that showcases the best in Asian design.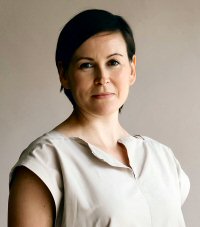 When Hong Kong-based interior designer Suzy Annetta decided to start her quarterly magazine Design Anthology, she knew she wanted to create a publication that she would be inspired by and one that was relevant to Asia and its burgeoning creative scene.

"I grew up reading beautiful magazines from Australia and other parts of the world so I was already a consumer of design media in print," said Ms Annetta. "I was not happy with the size of imagery, layouts and overall design of most design magazines, and I was also sick of looking at 'how to dress up your dining table' type of stories​ and features on foreign homes that had no relevance to how we live in Asia."

In combining interesting editorial features with beautiful imagery, Ms Annetta has created a magazine that, in less than four years, has become a respected publication in all matters of design in Asia. The idea for a magazine came in 2014; Ms Annetta was running a design business at the time and had become frustrated by some of the business's non-creative elements. A conversation with a friend blossomed into the idea for a magazine. Having written a blog for seven years, she had a built-in audience, which ended up being one of the first steps towards the eventual publication.
Asian Focus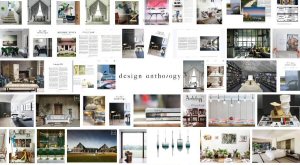 From the beginning, quality was of utmost importance. "Early on in the process, we realised that it couldn't just be another beautiful magazine, it had to have a strong USP [unique selling point], and we felt that no one else was really curating design, art and architecture from Asia in a high-quality platform, so that quickly became our focus," Ms Annetta said.

Once the idea was formed, the focus turned to the practicalities of getting the first issue out. "The process was only six months," Ms Annetta said. "It was pretty quick and mostly a credit to being in Hong Kong, where everything happens much faster than in most other cities. It wasn't an easy task, but I felt that once we got the ball rolling and the momentum built, it all just fell into place.​"

Independently published in Hong Kong and printed on FSC-certified paper, the magazine features articles showcasing Asia's creative and cultural scene, with an international team of writers and experts focusing on art, interiors, design, architecture and travel. Good photography forms the foundation of the magazine, with an emphasis on quality and size of the photographs that work alongside the written pieces.

The Asian focus is essential: in each issue, readers have the opportunity to go from Hong Kong to Shanghai, Beijing, Tokyo, Bangkok, Mumbai, Vietnam, Australia and beyond. Each year, one issue is dedicated to a specific destination. Design Anthology has published issues spotlighting the Philippines and Taiwan, while this year's country edition focuses on Thailand.

"It's likely next year will be Indonesia, so I'm looking forward to spending some more time there and learning more about what's happening there," she said.

Being an independent publisher, according to Ms Annetta, has its pros and cons: "The upside is I've met some of my design idols, have seen some extraordinary places and learned so much about the design and creative communities around the region. The downside is I'm almost always working and don't often get a chance to unplug and switch off.​"
Hong Kong Scene
Based in Hong Kong for more than a decade, Ms Annetta studied Interior Design at RMIT in Melbourne and has an undergraduate degree in Hotel Design from the National Design Academy. Apart from running Design Anthology, she lectures part-time at the Insight School of Interior Design in Hong Kong and is a sought-after speaker and guest at industry events, seminars and public forms around the region.
Print First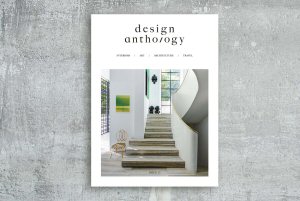 While the push these days is often "digital first," Ms Annetta believes in the power of print. Much of Design Anthology's content is available only in print form, which averages 19,000 copies per quarter. The print publication goes back to her desire to create something luxurious – a luxury product rather than "fast food."

"Despite what the popular consensus is, print is not dead and I don't think it ever will be," Ms Annetta said. "In fact there are more independent titles on newsstands now than ever before. I think people have underestimated how much the creative community – worldwide, and across all ages – still appreciates the tactile quality of a print publication."

That's not to say that Ms Annetta has ignored digital publication. As part of the magazine's growth strategy, she plans to start publishing more content online "just so we can keep up with the demand." The print publication will remain at four premium issues a year, but Ms Annetta plans to expand Design Anthology's portfolio.

"We'd like to publish books, starting with a city guide we're hoping to launch later in the year," Ms Annetta said. "And we'd like to grow our presence in Asia with a few more editorial outposts."
Growth has been in small increments and in an organic and sustainable way. "We're still a small team, but we are very productive and feel strongly about growing our presence in the right places in a way that makes sense for Design Anthology as a brand."
Related Link
Design Anthology
Australia
Hong Kong
Australasia