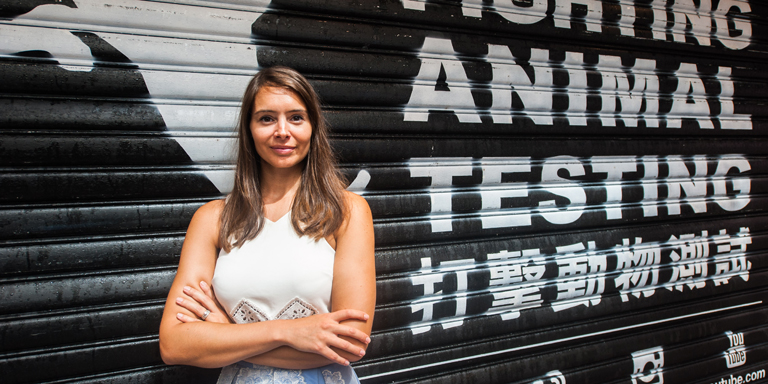 https://hkmb.hktdc.com/en/1X0ABEU0
The Lush Life
As Asia's lifestyle trendsetter, Hong Kong was the ideal Asian base for UK natural cosmetic brand Lush.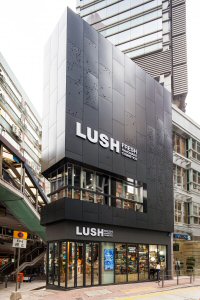 Londoner Annabelle Baker moved to Hong Kong four years ago to launch Lush's first street store in the city, after the UK-based cosmetic retailer's 10-year partnership with its Hong Kong franchisee ended.

"Hong Kong is an easy market to operate in," said Ms Baker, who's Director of the cosmetic brand in Asia. "We established the company in Hong Kong and signed a lease of a property within 15 days and opened a shop two months later. I think there are very few places in the world where you can do that. I've worked on our businesses in Brazil, India, Japan and Taiwan. In some places, things can be incredibly bureaucratic and it's slow to get the business off the ground. But Hong Kong is very easy. It's set up to do business quickly."
Dynamic Workforce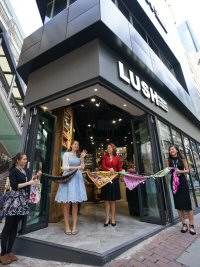 The lack of language barrier for a British company, and the ability of many locals to speak English, Cantonese and Mandarin, are a "strong, very attractive" aspect of Hong Kong. "Even though Cantonese is the dominant language, English is still widely spoken in business contact. It's very easy for foreign businesses to operate here," Ms Baker explained.

"We are able to recruit a very strong and dynamic group of people who have to speak three languages. That's really hard work, especially when you have a portfolio of 700 products and a huge ingredient database, which you somehow have to learn in those three languages. I think that's something very unique about Hong Kong. There are very few places in the world where people are able to converse in three languages."

All these, according to Ms Baker, mean there is less of a need for a foreign company to have a local partner in order to run a business in Hong Kong. "You hire a partner normally for local expertise. We've got great local partners around the world, but in Hong Kong, I don't think that's necessarily a requirement," she said.
Growing Customer Base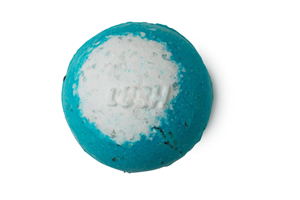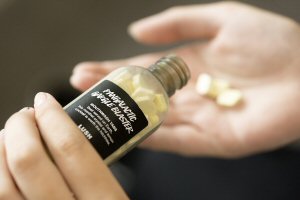 Founded in 1995, Lush specialises in fresh, handmade products of which all ingredients are sourced from companies that do not conduct tests on animals. The company has some 850 stores worldwide, with Ms Baker responsible for the nine stores in Hong Kong and two outlets in Macau.

While competition is more intense than ever for retailers around the world today, Lush Hong Kong has found its customer base growing in recent years. Apart from the initial year of investment, the Hong Kong business has always been profitable and has contributed significantly to the company's global revenue, according to Ms Baker. The growth, she said, can be partly attributed to Hong Kong's geographical proximity to the Chinese mainland.

Mainland regulations for animal testing still require foreign companies such as Lush to test their finished goods on animals, preventing it from entering the mainland market. As a result, Lush has seen rising numbers of mainland customers in its Hong Kong stores in the past four years. Her Hong Kong team has grown from zero to some 300 people in four years.
City that Works
Meanwhile, Ms Baker has been enjoying life in her adopted city. "In Hong Kong, the transport system works. The banking system works. It's easy to get a phone contract. If you lose your SIM card, you don't have to fill in 20 forms and wait for three weeks for a new one. And there are constantly new places opening and new things going on. It's a dynamic city. It's also a great opportunity to bring up children here," she said.

But she said that Hong Kong's great outdoors is its best-kept secret. "One of the best things I love about Hong Kong is that there is nowhere else in the world where you have the type of financial, business centre that we have here and the type of typography and geography that Hong Kong offers. You can be in the city, then 20 minutes later, you're hiking or on the beach or diving or wake-boarding. That is just amazing."
United Kingdom
Hong Kong
Western Europe