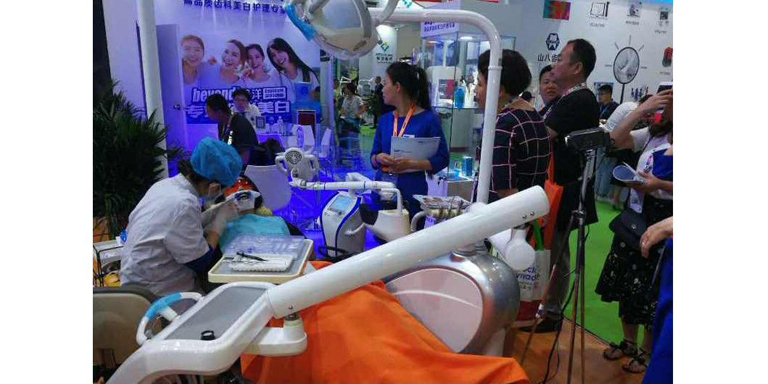 China's Dental-care Sector Wide Open
Government policies and growing consumer demand offer bright prospects for China's oral healthcare market.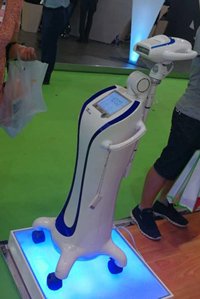 The oral healthcare sector in China is among the key beneficiaries of the State Council's commitment to nurturing the growth of specialist medical-care providers. Indeed, a combination of Central Government backing and surging demand among older consumers is expected to usher in a period of explosive growth in the mainland's oral-care market.

Historically, the Chinese mainland has lagged behind many of developed countries in terms of general awareness of the importance of oral health, as well as in the number and quality dental care providers.

Demand in the oral-healthcare sector, however, has grown significantly in recent years, a development driven by changing consumer priorities, greater emphasis on personal grooming, and wider overall awareness of the importance of oral health. According to industry statistics, the mainland oral-care market is worth about Rmb100 billion (US$14 billion), while the market value of dental equipment and related products and services is expected to exceed Rmb400 billion by 2020.
Some 300 million mainlanders are tipped to visit dental clinics each year, a figure expected to grow at a rate of 13 to 15 per cent for the foreseeable future. Among the most in-demand treatments by dental patients are teeth-whitening and orthodontic services.

"The next five years will be a golden age for China's dental and oral-care market," said Wang Xing, Honorary President of the Chinese Stomatological Association, the Beijing-headquartered body that represents oral-care professionals. "Our present level of service providers, however, can only meet about 20 per cent of demand, a clear indication that there is huge scope for expansion."

Li Jialin, a Senior Executive with Beyond Dental and Health, a Beijing-based medical device manufacturer, said that there's especially strong potential in the rural area. "Many people in the more rural areas are now far more aware of the importance of oral health. This is partly because a number of rural dentists have promoted dental health, a development that has driven expectations among local patients."
Private Clinics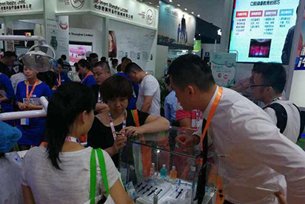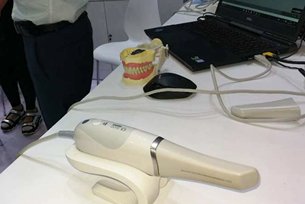 As consumer demand increases, the number and size of the mainland's oral medical practices will inevitably grow dramatically, particularly in the private sector. Some 20 years ago, public oral-care institutions outnumbered their private counterparts by a ratio of about four to one. The number of private operators has since surged, with several large chain-operated hospitals now dominating the sector.

Attracted by the potentially high returns, several investors have prioritised the oral-care sector. Among the most high profile are Legend Holdings, which invested Rmb1 billion in the Bybo Dental Group in 2014, and GGV Capital, which backed the Malo Clinic with an Rmb85 million investment in 2016. For its part, the Wanda Group announced plans to invest Rmb9 billion in opening 300 dental clinics in partnership with Sichuan University's West China Hospital of Stomatology later this year.

A shortage of experienced managers and qualified staff, however, has hampered growth in the private oral-care sector. The situation has been eased somewhat by a government ruling that doctors are now free to practice across multiple sites.

"Given the favourable policy signals, I would expect many of the larger private oral-care companies to open a chain of dental clinics to meet the growing demand across the country," said Gan Baoxia, President of the Private Oral Medical Care branch of the Chinese Stomatological Association.

Increasing the number of small to medium-sized local clinics is believed to best suit the needs of the mainland market.

"People want access to dental care in their own neighbourhoods. They don't want to travel to faraway hospitals every time they have a problem," according to one industry insider.
Challenges and Opportunities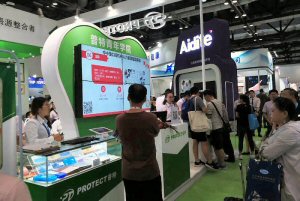 Despite growing demand and government support, the mainland oral-care market still faces considerable challenges, including a shortage of both the required equipment and properly trained personnel. The industry also lacks management experience, while many of the existing care facilities are considered sub-standard.

With sustained policy support and growing dental-health awareness among the general population, funding is expected to be available to close this technology and skills gap. This should see the level of available equipment, staff capabilities and overall clinic management brought more closely in line with international norms.

One area that has raised concern is the practice of using inferior or counterfeit materials for tooth implants, denture work or braces, with some unscrupulous private dental clinics deliberately sourcing low-grade alternatives passed off as genuine articles. Increased regulation and greater patient awareness, however, are expected to see such practices abolished.

In terms of medical devices, Beyond Dental and Health's Li Jialin sees meeting consumer demand and expectations as the priority for his company. At present, he sees teeth-whitening technology and medical devices that reduce damage to teeth as having particularly good prospects.

Among the most pressing issues, though, is a lack of formal qualifications among practitioners in the mainland's oral-care sector, with some reportedly only attending short training sessions before setting up practice.

"Many such courses only really teach you how to make quick money, while what the mainland dental sector really needs is a higher level of professional technical training," said Li Kai, a Technical Supervisor with the Hong Kong Academy of General Dental Practice.

"Overall, China's dental clinics are about 20 years behind Hong Kong's in terms of staff and equipment. In this regard, the sector represents a real opportunity for Hong Kong businesses."

For more China market opportunities, please visit: http://research.hktdc.com
Medical Supplies & Medicine
Hong Kong
Mainland China