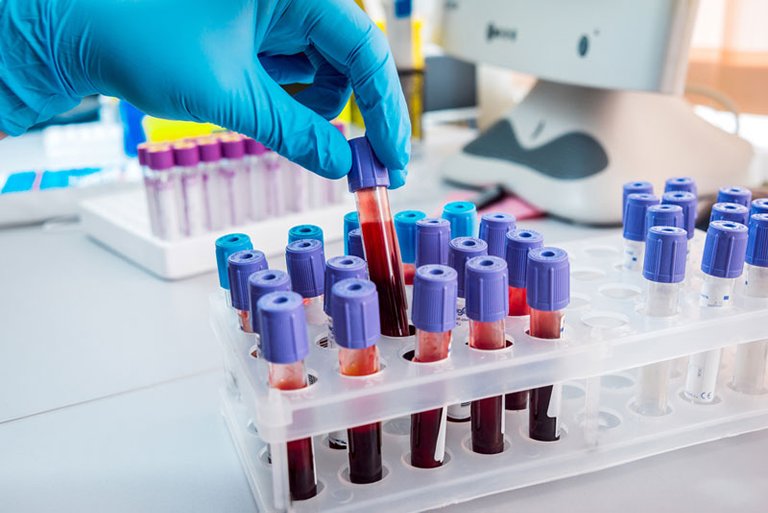 https://hkmb.hktdc.com/en/1X0AB1KD
The Challenges Facing Hong Kong Start-ups: Go-to-market
Many start-ups make the mistake of thinking that once their products are tested they can finally harvest the results of their hard work. The reality is that their biggest challenges may lie just ahead.
A lot of start-ups, especially spin-offs from universities, often make the mistake of focusing only on technology or product, and fail to take customers' perspectives into account in how to approach the market. Start-up owners frequently get disorientated when they are required to streamline marketing efforts and set up sales channels. Figuring out a go-to-market strategy is no trivial task for start-ups – it involves complete planning for laser-targeted advertising, marketing, lead generation, and sales distribution.
Marketing a start-up is a different ball game from marketing a traditional business. During the product roll out stage, most start-ups need to establish a marquee customer to validate their products/services. But they soon encounter problems getting their first order – start-ups do not have the brand recognition and prospects may be sceptical about novel products or services, as well as nascent companies with little track record.
Whether building a direct sales model or leveraging channel partners, start-ups tend to underestimate the time and effort required. Some start-up founders delegate sales activities to their staff too soon and miss out the chance to gain direct feedback from target customers for validation of concept and product improvement.
Start-ups often view going international as a way to increase sales and lower production cost. However, they soon find out that each international market is unique and most of the time customers do not behave as predicted. Their attempts to enter international markets are hindered by not factoring in sufficient resources for complete market research and an effective international marketing strategy. In many cases, start-ups' international efforts are undercapitalised.
Accue, a Hong Kong-based start-up, designs and manufactures synchronised clocks. The company is facing a bottleneck in its overseas expansion, partly because of different systems adopted by different countries, and partly due to lack of marketing resources required to find overseas customers and/or partners.
Besides sales and marketing, how to find and work with suppliers is another area where start-ups may run into problems. Usually, suppliers give more attention and better service to larger companies than start-ups. Some start-ups may encounter difficulty in finding qualified manufacturers who can accommodate orders in small quantity with the required speed and reliability.
The Go-to-market Challenges of a Hong Kong Bio-tech Start-up (Interview with Xcelom)
In the past, Down syndrome could only be diagnosed by analysing genetic material obtained directly from the foetus or placenta through invasive procedures such as amniocentesis and chorionic villus sampling. However, the amniocentesis-related miscarriage rate is estimated at 0.5-1%, which might put a pregnant woman in a dilemma.
Xcelom, a start-up based in Hong Kong Science Park that licenses the technology from the Chinese University of Hong Kong (CUHK), has revolutionised prenatal testing for detecting foetal chromosomal disorders. The test is simple and non-invasive – all it needs is a blood sample from the mother. The start-up branded its product 'safeT21express'.
safeT21express is based on a discovery by Professor Lo Yuk-ming Dennis, Chairman of the Department of Chemical Pathology at the CUHK, that the foetus releases its DNA into the mother's blood plasma. This discovery has opened new possibilities for non-invasive prenatal diagnosis.
Tony Yung, General Manager of Xcelom said: "The obstetricians who use safeT21express are assured that they will be supported by CUHK professors specialised in pathology. This is one of the most recognisable success stories of industry-university cooperation in Hong Kong. Our company will continue to work with the university and overseas experts to improve our products."
Another business arm of the start-up, Sanomics, is a blood-based cancer DNA analysis technology company, which helps doctors match the cancer treatment that would be most effective for the patient. The medical breakthrough underpinning the tests is 'liquid biopsies', which identify the tumour gene mutations from its DNA fragments circulating in the bloodstream.
Such simple procedure spares patients from the painful traditional method of gathering tissue samples from tumours known as 'tissue biopsies'. Yung thinks the company's non-invasive genetics testing technologies for cancer patients might even bring many medical tourists to Hong Kong, especially patients from across the border.
Yung said that the company's products have only been launched for about three years but R&D has been conducted for over a decade. Biotech is not for investors who are looking for quick returns on investment.
After years of effort, safeT21express has become one of the standard prenatal tests widely adopted by obstetricians in Hong Kong and around the world. Yung foresees the Middle East, Malaysia and Indonesia as all potential markets for the start-up's next phrase of expansion.
The Chinese mainland is a vast market, but the industry regulations are complex. Small companies like Xcelom are sometimes deterred by the complex regulatory environment and the large number of mainland authorities they need to approach to get all the required licenses before they can open for business.
The life cycle is short for start-ups. In the biotech field, sustainability is the name of the game and sustainability requires continuous efforts. Yung always feels pressure as he has to manage the expectations of the investors, go-to-market challenges and recruitment difficulties at the same time.
Yung said: "There is a shortage of biotech talent locally, but when we try to import talent from abroad, we are faced with the complicated procedures for applying for a working visa. The Immigration Department officers might worry that Hong Kong tech companies wish to hire cheap labour from abroad, but the fact is that talent around the world is so sought-after. The reason why we want to hire an MBA postgraduate from the mainland is not just because of his technological knowledge but also his valuable market network."
In the near future, the biotech start-up will continue to join international academic conferences to gain global exposure, and to increase brand awareness and recognition by driving influence across the health care ecosystem.
Medical & Healthcare Services