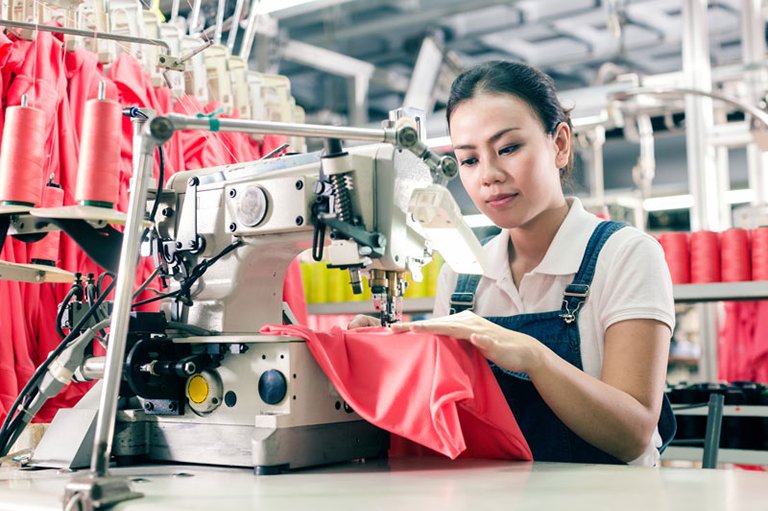 https://hkmb.hktdc.com/en/1X0AAYES
Shift of Global Supply Chain and Guangdong-Hong Kong Industrial Development (Executive Summary)
The industrial landscape in Asia is undergoing a fresh round of changes. Following the earlier large-scale relocation of production activities from many of the developed countries to lower cost regions in the late 1990s, industrial production activities soared across Asia, particularly in China, which emerged as a manufacturing power house. In recent years, however, the investment environment in China has begun to change. Rising labour and production costs across the mainland have prompted a number of foreign-invested and domestic enterprises to adjust their business strategies, frequently resulting in the relocation of part of their production activities to other locations within Asia, while their mainland business operations have been upgraded in a bid to enhance their competitiveness.
The Changing Business Strategies of Guangdong and Hong Kong Enterprises
Many of the local and Hong Kong enterprises engaged in production and trade in Guangdong actually began to adjust their strategies several years ago in order to cope with the changing investment environment of the Pearl River Delta (PRD) region. Among the steps taken was the relocation of a number of production and sourcing activities to lower-cost regions on the mainland.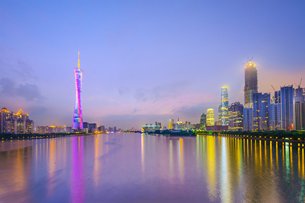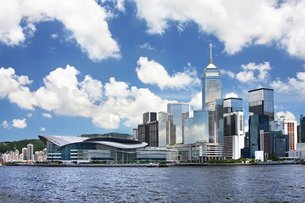 Quite a number of these businesses also opted to set up production facilities in one of the Southeast Asian and other countries set along the Belt and Road routes or to source various products and raw materials from such locations in the hope of reducing costs through the utilisation of external resources. As the growth of both the global and mainland markets has slackened over recent years, amid intensified competition from other low-cost regions, as well as controlling costs, many Guangdong and Hong Kong enterprises have had to take further action with regard to their transformation and upgrading. This has seen many of them aim to switch from labour-intensive production to high value-added business in order to secure sustainable development in the medium to long term.
Many such enterprises have invested heavily in automation in order to alleviate the problem of labour shortages. By using automated production lines, they also hope to produce items of a higher quality with a greater degree of precision in order to meet the increasingly stringent requirements of the international market and to compete more effectively. While some enterprises have increased investment in technological research and development in an effort to develop into a more high-tech business, others have chosen to build their own brands to raise the perceived value of their products. As the pace of globalisation has quickened, the division of labour between different industrial sectors has become increasingly well-defined, a development that has, in turn, made the management of the global supply chain ever more complicated. In this regard, many enterprises in Guangdong and Hong Kong have had to adjust their strategies in light of the changing external environment in order to achieve a more comprehensive transformation and upgrade.
The Developing China/Asia Supply Chain
The advanced supply chain system and range of production support services enjoyed by the PRD is, arguably, unmatched anywhere else in world. In view of this, when mapping out future business plans, the majority of Guangdong and Hong Kong enterprises have opted to retain and even expand their production activities in the PRD, Guangdong its neighbouring regions, often prioritising higher value-added and higher technology content. At the same time, as industrial activities in other low-cost regions across Asia have continued to thrive, the supply chain relationship between China and Asia (including the ASEAN countries) has become increasingly close, a development that, in turn, offers an expanded market and wider sourcing options for Guangdong and Hong Kong enterprises.
At present, many enterprises ship large quantities of industrial materials from the PRD and other mainland regions to Asia and to other countries along the routes of the Belt and Road in order to support local industrial production activities. A number of such enterprises have also relocated to one of these low-cost regions in a bid to enhance their sourcing activities. Typically, the end-products produced/sourced in these regions are then sold on to the more developed countries, while the industrial materials, parts and components sourced there are shipped back to the PRD and other mainland regions in order to support higher-end production activities. Across Asia, the division of labour has become more and more well-defined, while the trading relationships between upstream/downstream suppliers and manufacturers in China and in a number of different Asian regions has become closer and closer. This has, in turn, fuelled the rapid expansion of intra-Asia trade.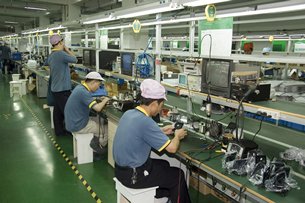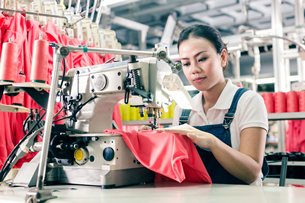 Optimising Regional Business Plans
Generally speaking, in many of Asia's lower cost regions, production conditions are somewhat basic, while the logistics and support services still have much room for improvement and technical personnel remain in short supply. As such, the enterprises that have relocated their production lines to these regions tend to be mainly confined to low-end, labour-intensive processes, producing light industrial goods as well as parts and components with a longer life cycle. Apart from labour costs, enterprises shifting their production offshore must also take into account their overall costs, including transportation, logistics, materials supply and management.
Coupled with the longer turnaround time required for such cross-regional arrangements, this requires the establishment of a highly efficient supply chain management system if industry players are to capitalise on the opportunities arising from changes to the international market. In light of this, when any such enterprise seeks to map out its offshore production plans, it is advised to take into consideration a number of factors, most notably whether the proposed production activity is compatible with the resources of the local market. As additional considerations, the trade barriers and preferential tariff policies implemented by the EU, US and other export markets may also impact on the regional production and sourcing plans of many enterprises.
Overall, as competition in the international market intensifies and the global supply chain continues to evolve, Guangdong and Hong Kong enterprises can no longer solely rely on their facility to lower direct production costs as a way of remaining competitive. Instead, they will have to proactively adopt a number of alternative strategies, including transformation, upgrading and enhancing business value. They will also need to take into consideration such concerns as overall market demand and cost benefits, while looking to optimise their regional business plans in order to increase their competitive edge.
Against this backdrop, Guangdong and Hong Kong should strengthen co-operation when it comes to formulating the necessary policies for promoting the further development of commercial entities in both locations. In particular, every effort will need to be made with regard to the application of smart manufacturing technology as a means of pursuing industrial upgrading, while action should also be taken to promote technological co-operation between enterprises in both locales and to accelerate the pace at which technological achievements are commercialised. Furthermore, both Guangdong and Hong Kong should look to improve the transport and logistics networks that connect them in order to ensure their respective enterprises can effectively plan for business development across the region. Steps should also be taken to encourage all such enterprises to work together when "going out" to capitalise on any emerging Belt and Road opportunities. They should also look to make best use of Hong Kong's professional services sector in order to formulate long-term developmental strategies and to effectively manage risk. All the while, they need to strengthen their connections with Asia's growing regional supply chain and make better use of the various regional resources available in order to expand both the mainland market and the wider export opportunities.
Please click here to purchase the full research report.
Mainland China
Hong Kong
Mainland China
Hong Kong
ASEAN