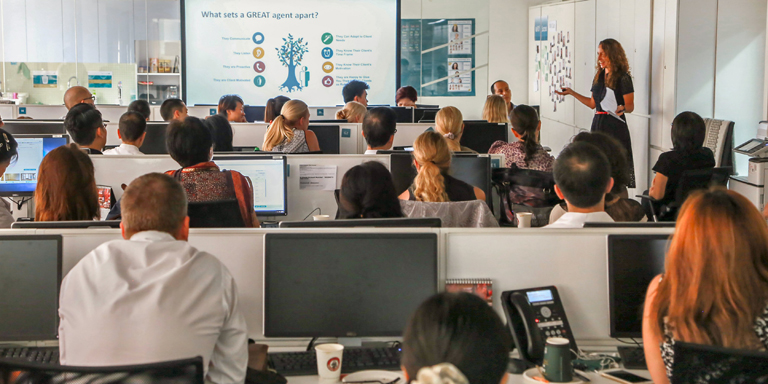 https://hkmb.hktdc.com/en/1X0AAY7Z
Real Estate Redefined
A Hong Kong start-up with a novel business model is changing the way the estate agency industry operates.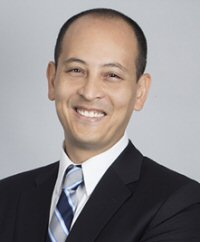 Disrupting an industry as conventional as real estate is not for the faint-hearted. But Joshua Miller, an ex-investment banker and aspiring entrepreneur, was up for the challenge with OKAY.com, a technology-focused, Hong Kong-based agency that is re-engineering the sector's traditional business model.

Real estate has been the family's business since his US-born mother, Beverly Sunn, founded Asia Pacific Properties in Hong Kong in 1985.

After an eight-year stint at Morgan Stanley working in the global capital markets and investment banking divisions in New York and Hong Kong, Mr Miller joined Asia Pacific Properties in 2005. When an entrepreneurial opportunity arose, he was ready.

"We acquired the majority stake in OKAY.com in 2011 and I took over as CEO in 2012," Mr Miller said. "At that time it was a tiny start-up and we changed the business model to build a disruptive real estate agency in order to improve the agency industry." O-Kay, he explained, means "home" in Cantonese.
Room for Improvement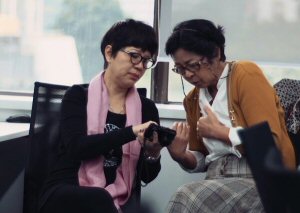 "We'd always known the agency industry was a challenging one – fraught with fragmented information, poor standards and frustrated clients," he continued. "So we decided to build a new business model for an agency that better aligns agents' incentives and focuses on accurate, aggregated data. It's taken a few years, but now we are quickly growing, with 75 agents today and over 125 per cent growth in the last year alone," he said.

In building his core team, Mr Miller persuaded his brother, Jordan Han Miller, a former real estate hedge-fund manager in New York, to join as Director of Operations, and Torbjörn Dimblad, an expert in transformative technology systems, to relocate from Oslo, where he was CIO of a US$3 billion shipping business, to join as Chief Technology Officer.

They then set about addressing problems in the industry, which was "plagued with property websites full of misleading listings, misaligned incentives and internal competition among agents," said Mr Miller.
A Better Way
Under conventional arrangements, agents would keep property listings to themselves, only giving out information when necessary as a means of protecting their full commission, he explained. This wasn't fair either to the buyer or seller, renter or landlord, he said, as customers would only see that agent's listings, rather than the full spectrum of properties available.

But it also represented opportunity. "Hong Kong has a large real estate industry, generating US$1.4 billion in commissions, but it was fragmented, inefficient and frustrating for consumers," said Mr Miller.

When recruiting agents, Mr Miller had to convince them of the merits of sharing information. This proved to be more problematic than he'd expected.

The commissions he was offering – up to 50 per cent – represented far more than they'd been earning at other agencies. Paradoxically, he found that these high commissions were initially viewed with suspicion. The idea of a transparent business model, where all property knowledge is shared, seemed like an enigma.

Gradually, agents came on board, even from well-established agencies, and as these early adopters prospered, Mr Miller said, the company now attracts agents from many different agencies.
Lean Business Model
OKAY.com is able to offer this, according to Mr Miller, as its business model is so lean. As an online platform, the company does not need expensive shopfronts to attract customers, instead using its award-winning website. To further reduce costs and offer higher commissions to agents, the company built a proprietary enterprise platform that agents could use remotely, and employed a "hot desking" system – thus saving 90 per cent of its real estate costs.

"This mobile platform further empowered our agents so they could send new listings to their clients faster than traditional agencies, helping both the agent and the home seeker," Mr Miller said.

OKAY.com also offers performance-based incentives, and rewards agents for information they share. Colleagues are effectively working together to create OKAY.com's strong database, rather than fiercely competing against each other as is the norm within most agencies.
Point of Difference
This knowledge-sharing is perhaps the biggest differentiator from other agencies, Mr Miller said, as it means a client can see dozens or hundreds of options by working with one OKAY.com agent, instead of having to work with 10 different agents to evaluate the market. "It's applying the principle of a knowledge economy to create a competitive advantage for our agents."

The business has been built on start-up funding from investors, including Peter Churchouse, a leading authority on Asian real estate markets; Philipp von dem Knesebeck, a seasoned institutional angel investor running K5 Family Offices; and Oliver Rust, a 20-year veteran in consumer data analytics, who has worked with Nielsen, TNS and is now a Managing Director with Engine Group.

"Now that we are profitable, we plan to seek scale-up capital," said Mr Miller, whose vision is for regional expansion – first in the Chinese mainland, a goal targeted by the end of 2018 – followed by other markets including Malaysia, Japan, South Korea and Vietnam, all of which function similarly to Hong Kong.

Leveraging the growing data OKAY.com is amassing, Mr Miller also aims to build a powerful real estate data analytics company so that institutions such as banks can produce forward-looking analysis based on leading indicators, rather than historic transaction data, as is the case now. This will also help investors better analyse trends and specific properties for investment.
Strong Foundation
Meanwhile, there is a lot more opportunity to tap in Hong Kong.

His family's 30-year experience has shown Hong Kong to be the best place to develop OKAY.com because of its strong legal framework, which protects business, and the city's ability to attract both backers to invest, and talent to relocate. Developing a business model in line with the strong regulatory framework governing Hong Kong's real estate sector also equips the company to expand to other markets where compliance is required.

"All of those factors make Hong Kong the better hub for us," said Mr Miller. "We will expand our presence elsewhere, but we wanted to establish in Hong Kong first to set a solid foundation. Hong Kong is an incredibly competitive market. In succeeding here, we are proving that we can succeed in other Asian markets."
Related Link
OKAY.com
Real Estate Services
Technology
USA
Hong Kong
North America